• Shopping Cart / Schedule
• All 220+ Sessions
• 75 New Sessions
• CTSM Required Sessions
• Measurement & Results
• Planning & Execution
• Marketing & Communications
• Corporate Events
• Personal & Career
• Exhibits & Experiences
• Global
• Advanced Learning
• Author's Executive Series
• Field Trips
• Profiles in Excellence
• Peer2Peer Roundtables
• Workshop Intensives
• Sunday, March 4
• Monday, March 5
• Tuesday, March 6
• Wednesday, March 7
• Thursday, March 8
MONDAY 8:00 AM - 9:30 AM

M706


Global Frameworks - Part I





This is a two part session. Part II M707 offered Monday at 10:00 AM - 11:30 AM.

Successful leaders must have the competence, skills and knowledge to work anywhere around the world. Neglecting subtle nuances in cross-cultural business can be devastating. Unrealized components of culture can damage business relationships and marketing efforts. Will your approach to hospitality in Hannover work in Abu Dhabi? Will your meeting schedule in Geneva work for São Paulo? Part one of this two-part series explores:



| | |
| --- | --- |
| • | Culture in the context of business and trade shows |
| | |
| --- | --- |
| • | Developing cultural knowledge and competencies |
| | |
| --- | --- |
| • | Individualism vs. collectivism |
CTSM Candidates with 5 or more years of experience may take this seminar in place of certain five-digit required seminars, with prior approval.
| | |
| --- | --- |
| Session is SOLD OUT. Please select another session. | Share this session: |
FACULTY: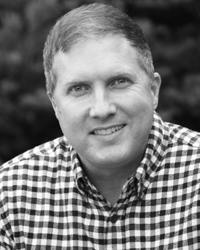 Jeff Hannah
Jeff Hannah is a designer, thought leader, speaker, consultant, and writer in the areas of international culture, marketing, budgeting, and design. Hannah is the President of Gielissen Interiors & Exhibitions USA. Gielissen designs and produces trade show exhibits, corporate interiors, museums, private events, and leisure experiences in over 70 countries for many of the world's top brands.

Connect with Jeff Hannah:



LinkedIn

Twitter
Additional sessions presented by
Jeff Hannah:

M707
Global Frameworks - Part II
T704
Is Your Marketing Story Relevant in Europe?

Lorena Troxell
Lorena Troxell is a highly-regarded industry leader and professional, with over 12 years of experience in Project Management, Design, and Account Management. Her first-hand experience in all aspects of the exhibit production process as an Exhibit Designer, Graphic Designer, Detailer, Account and Project Manager give her exceptional insight into the evolution and execution of her projects. She is quick to identify potential challenges and to address them proactively. Troxell is multi-lingual and has a broad cultural experience which empowers her to understand and adapt to any company culture, communicate effectively, and manage client expectations. Since completing her studies in Graphic Design at Universidad del Pedregal in Mexico City, Troxell has continued to develop new skills and broaden her base of experience internationally. Troxell is an integral member of the Gielissen team, managing both domestic and international projects.


Additional sessions presented by
Lorena Troxell:

M707
Global Frameworks - Part II