3 Alpine Court
Chestnut Ridge, NY 10977


Phone:
845-639-8600
Toll-Free:
800-537-8073
Fax:
845-578-1625
Email:
rmurphy@mc-2.com
Web:
www.mc-2.com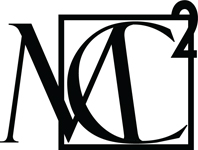 Company Description
MC2 plans, designs, builds and develops strategy for trade show exhibits, events and meetings, corporate environments and permanent installations for a wide variety of businesses. With our strategic experience and hands-on capabilities, we become an extension of your marketing department. We are a full-service company, you can use as many or as few of our booth design and strategic marketing services as you need. We have 15 locations in the U.S. and Germany to serve our clients.

Send a Quick Message

Follow MC2 on...

In the News
To Be a Great Leader Start With Trust. Everything Else Will Follow Suit.
If you ask exhibit managers what their number one priority for their team is, you'll often get a lot of different answers. If you start with "trust" everything else will follow suit.

When Field Reps are Your Booth Staff, Design Your Exhibit Program to Make It Easy On Them
Your field reps' first order of business is sales, and so it should be. So how can you maintain brand consistency at your trade show exhibits and make it easy on the rep too?

The Daddy of Event-Mobile Apps And The Power Of Pizza
from EventTechBrief Dive into the origin story of FollowMe, the first native event-mobile app that was developed just seven years ago with a little help from a longtime party favorite – pizza. Read more…

5 Ways to Build Momentum For Busy Season
There are a number of key tips and tricks that you can use to help build momentum for the upcoming busy season effective immediately.

Survey Finds Event Organizers Expect Growth in 2017
A recent survey indicates the majority of event organizers are bullish about 2017 in the exhibit industry. A few other trends stuck out as notable as well.


Customer Testimonials
Working with the MC2 team is an amazing experience. -John Deere Construction & Forestry

MC2 has an incredible versatility. They can work with very small companies; they can work with huge companies. -Sigma USA

The MC2 team has been great with communication. We're based in Germany, they're based in Las Vegas, so there's a nine-hour time difference which can be very difficult. -Kennemetal

All we really need to do is show up. It takes a lot of pressure off the brand person or a PR team when all you have to do is focus on getting your message out. -RJR VUSE

Products and Services

Company Video

Company Catalogs/Literature