3 Alpine Court
Chestnut Ridge, NY 10977


Phone:
845-639-8600
Toll-Free:
800-537-8073
Fax:
845-578-1625
Email:
rmurphy@mc-2.com
Web:
www.mc-2.com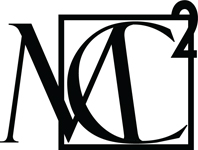 Company Description
MC2 plans, designs, builds and develops strategy for trade show exhibits, events and meetings, corporate environments and permanent installations for a wide variety of businesses. With our strategic experience and hands-on capabilities, we become an extension of your marketing department. We are a full-service company, you can use as many or as few of our booth design and strategic marketing services as you need. We have 13 locations in the U.S. and Germany to serve our clients.

Send a Quick Message

Follow MC2 on...

In the News
Growing Your Exhibit Program Without Significantly Growing Your Budget
Find out how to grow your exhibit program with a bigger and better exhibit appearance while adhering to a conservative budget.

One Dozen Ways to Make Social Media Work for You
If you are using social media to expand your network, learn from the experiences of others and participate in online discussions, there are a few key suggestions that you should consider.

Captivating Event Audiences through Immersive Experiences
by Michael Mascione Immersive experiences bring stories to life in a holistic way – stories that surround you, engage you. Stories that you can directly participate in using technology to do so. So says Susan Bonds, CEO of 42 Entertainment. Indeed, immersive experiences can have a unique place event marketing. They can foster greater attendee engagement with …

A Headset-Powered First-Hand Look At VR
This report from an 11th-grade student offers a unique perspective on the capabilities of the technology.

25 Ways Speakers Can Help Promote Your Events Before, During And After
There are some zero-budget ways speakers can add value to your next event.


Customer Testimonials
Working with the MC2 team is an amazing experience. -John Deere Construction & Forestry

MC2 has an incredible versatility. They can work with very small companies; they can work with huge companies. -Sigma USA

The MC2 team has been great with communication. We're based in Germany, they're based in Las Vegas, so there's a nine-hour time difference which can be very difficult. -Kennemetal

All we really need to do is show up. It takes a lot of pressure off the brand person or a PR team when all you have to do is focus on getting your message out. -RJR VUSE

Products and Services

Company Video

Company Catalogs/Literature