3 Alpine Court
Chestnut Ridge, NY 10977


Phone:
845-639-8600
Toll-Free:
800-537-8073
Fax:
845-578-1625
Email:
rmurphy@mc-2.com
Web:
www.mc-2.com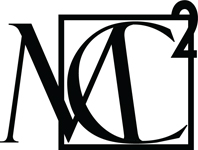 Company Description
MC2 plans, designs, builds and develops strategy for trade show exhibits, events and meetings, corporate environments and permanent installations for a wide variety of businesses. With our strategic experience and hands-on capabilities, we become an extension of your marketing department. We are a full-service company, you can use as many or as few of our booth design and strategic marketing services as you need. We have 15 locations in the U.S. and Germany to serve our clients.

Send a Quick Message

Follow MC2 on...

In the News
3 Ways to Refresh Your Exhibit Without Starting Over
For a quick and simple approach to effectively update your booth design, check out these ways to refresh your exhibit without starting over.

How to Save on Swag (the promotional kind)
Instead of cutting your giveaway strategy, cut the costs of instead. Here's how.

3 Technologies You Can't Do Without
Gain an edge and stand out on the show floor with use of technologies that you can't live without.

Business Travelers Are Searching For A Better Work-Life Balance
How do young professional business travelers balance work and life?

Be Big. Look Your Best. Engage.
If you really want a bigger than ever trade show exhibit and put your best foot forward, there are a few key tips you'll want to keep in mind.


Customer Testimonials
Working with the MC2 team is an amazing experience. -John Deere Construction & Forestry

MC2 has an incredible versatility. They can work with very small companies; they can work with huge companies. -Sigma USA

The MC2 team has been great with communication. We're based in Germany, they're based in Las Vegas, so there's a nine-hour time difference which can be very difficult. -Kennemetal

All we really need to do is show up. It takes a lot of pressure off the brand person or a PR team when all you have to do is focus on getting your message out. -RJR VUSE

Products and Services

Company Video

Company Catalogs/Literature