3 Alpine Court
Chestnut Ridge, NY 10977


Phone:
845-639-8600
Toll-Free:
800-537-8073
Fax:
845-578-1625
Email:
rmurphy@mc-2.com
Web:
www.mc-2.com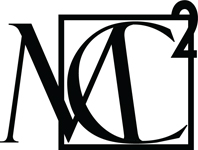 Company Description
MC2 plans, designs, builds and develops strategy for trade show exhibits, events and meetings, corporate environments and permanent installations for a wide variety of businesses. With our strategic experience and hands-on capabilities, we become an extension of your marketing department. We are a full-service company, you can use as many or as few of our booth design and strategic marketing services as you need. We have 13 locations in the U.S. and Germany to serve our clients.

Send a Quick Message

Follow MC2 on...

In the News
Rekindle the Flame in Your Career
Here are a few key tips you can use to rekindle your drive and focus that will help you love your career again.

Maintain Serious Swagger with Your Brand Swag
The role of swag should never be underestimated. People love it, and thatís why itís become a $21 billion industry. Here are some tips for maximizing the impact of swag for your next event

8 Common Worries That Arenít Worth Stressing About
Fears, ďwhat ifísĒ and mental chatter about what could go wrong do nothing by paralyze us. As it turns out, research shows that worries rarely turn out as consequential in actuality. Here are eight common worries that plague far too many of us.

Eagle, Parrot, Owl, Dove: Whatís Your Communication Style?
Merrick Rosenberg views the Golden Rule in a different way. Itís about ďtreating people they way they want to be treated.Ē Heís dedicated to helping people understand their own communication style, and itís broken down into four different type of bird. Yeah, birds.

Facebook Live Now Streams to Groups And Events
Facebook keeps pumping out features that can be used in a variety of ways, and itís up to the users to leverage them. Now that Facebook Live helps you share live streams, itís up to exhibitors to figure out how to tie it into their events.


Customer Testimonials
Working with the MC2 team is an amazing experience. -John Deere Construction & Forestry

MC2 has an incredible versatility. They can work with very small companies; they can work with huge companies. -Sigma USA

The MC2 team has been great with communication. We're based in Germany, they're based in Las Vegas, so there's a nine-hour time difference which can be very difficult. -Kennemetal

All we really need to do is show up. It takes a lot of pressure off the brand person or a PR team when all you have to do is focus on getting your message out. -RJR VUSE

Products and Services

Company Video

Company Catalogs/Literature

As seen at EXHIBITORLIVE 2015