3 Alpine Court
Chestnut Ridge, NY 10977


Phone:
845-639-8600
Toll-Free:
800-537-8073
Fax:
845-578-1625
Email:
cmeyers@mc-2.com
Web:
www.mc-2.com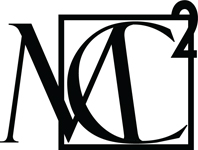 Company Description
MC² (MC-squared), an MCH Company, is an award-winning brand experience agency. We create customized, You Had to be There™ live marketing programs that build emotional connections between brands and their audiences.

As an exhibit and experiential marketing leader, we transform ideas into best-in-class activations that are effective and measurable. We combine built spaces with human-centric technology and digital solutions for maximum brand engagement and exposure before, during and after a face-to-face experience.

MC² is headquartered in Chestnut Ridge, New York, with 15 offices and production facilities across the U.S. and in Düsseldorf, Germany. For more about MC², visit www.mc-2.com/about/.

Send a Quick Message

Follow MC² on...

In the News

August 2018

Top Tips on Planning and Delivering a Successful Event
Event Industry News There are so many crucial elements in planning successful events. But, with the right planning, organization, and execution, any event can be highly rewarding for you and your client. Read more…  

How Technology is Disrupting the Multibillion Dollar Meetings Industry
from Skift We're in a digital transformation, and it's revolutionizing the meetings industry. Check out this report to see how its helping exhibitors foster direct customer relationships. Read More…

Take a Page Out of Jeff Bezos' Meetings Book
from Smart Meetings Business giant and Amazon CEO has a couple strategies up his sleeve for effective meetings. From banning PowerPoint to incorporating unique activities, he is constantly innovating to keep morale and spirits high. Read more…

How Businesses Use Instagram Stories
from Meetings Net Are you using Instagram Stories to reach your following? Marketers are finding creative ways to engage their audiences at events through stories, which disappear after 24 hours. Check out how you can leverage them in this infographic. Read more…


Products and Services

Company Catalogs/Literature

Customer Testimonials
"A Masterpiece." - Ferag AG CEO on award-winning exhibit at drupe

"It's hard to put into words but it was such an amazing show! We are the Rockstars of our company!" - John Deere Construction & Forestry

"When it comes down to what we are asking for, that's exactly what they deliver to us. MC² is one house that will deliver everything that you are looking for." - Pioneer Electronics