3 Alpine Court
Chestnut Ridge, NY 10977


Phone:
845-639-8600
Toll-Free:
800-537-8073
Fax:
845-578-1625
Email:
rmurphy@mc-2.com
Web:
www.mc-2.com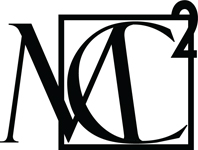 Company Description
MC2 plans, designs, builds and develops strategy for trade show exhibits, events and meetings, corporate environments and permanent installations for a wide variety of businesses. With our strategic experience and hands-on capabilities, we become an extension of your marketing department. We are a full-service company, you can use as many or as few of our booth design and strategic marketing services as you need. We have 15 locations in the U.S. and Germany to serve our clients.

Send a Quick Message

Follow MC2 on...

In the News
Why The Cloud Might Be Your Best File Sharing Option
Between productivity and general collaboration-based features, the cloud truly supports your existing workflow.

Breaking Down the Best Credit Cards for Travelers
Bloomberg did all the side-by-side comparisons to determine which premium credit card best suits your travel style.

How to Make the Most of Your To-Do List: 7 Styles to Try
Even though Benjamin Franklin used words like diversions and contrive in his to-do lists, there are some practical things to take from his wisdom.

Why You Need To Be All In On These 4 Vital Event Tech Tools
There are four primary technologies that are letting event planners broaden the appeal of their shows, increase engagement and to strengthen their relationships.

Airbnb Isn't Replacing Serviced Apartments For Business Travel Yet
According to a report, 88 percent of companies now use serviced apartments* for one business reason or another. The serviced apartment sector is entrenched in its niche for now.


Customer Testimonials
Working with the MC2 team is an amazing experience. -John Deere Construction & Forestry

MC2 has an incredible versatility. They can work with very small companies; they can work with huge companies. -Sigma USA

The MC2 team has been great with communication. We're based in Germany, they're based in Las Vegas, so there's a nine-hour time difference which can be very difficult. -Kennemetal

All we really need to do is show up. It takes a lot of pressure off the brand person or a PR team when all you have to do is focus on getting your message out. -RJR VUSE

Products and Services

Company Video

Company Catalogs/Literature