950 East Whitcomb Avenue
Madison Heights, MI 48071


Phone:
248-629-2931
Toll-Free:
800-676-3520
Fax:
248-629-2921
Email:
gbitonti@goMRA.com
Web:
www.goMRA.com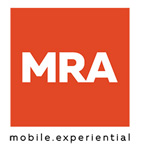 Company Description
MRA, Inc. is a leader in experiential mobile marketing, specializing in custom design, build, vehicle sales and leasing, tour equipment and logistics management services for the mobile event marketing and exhibiting needs of companies either directly or in association with leading agencies and exhibit builders worldwide. MRA is an authority in the creation of mobile solutions in the Events & Celebration, Culture & Education, and Command, Training & Disaster Response Center categories.

Send a Quick Message

Follow MRA experiential tours & equipment on...

In the News

Customer Testimonials
"When I think of the experience we had working with MRA I can sum it all up in one word - PARTNERSHIP. Everything from design, logistics, operations, and on-site was a collaboration; we enjoyed the entire process." - Mary Richerson, Rock and Rain

"The mobile museum is breathtaking, and to you and your very talented staff, my heartfelt congratulations for bringing to fruition such a smashing new addition to the frontier of non-traditional museum exhibitions. You brought a level of leadership and expertise to the project that's nearly impossible to rival and for which we're all very, very grateful." - Anna Cohn, Director, Smithsonian Institution Traveling Exhibition Service

"By every measure, the trailer was a tremendous success for our program. It was a universal hit with every visitor, whether they were from our U.S. Navy customer, our suppliers or the public." - Egan Greenstein, The Boeing Company

Products and Services

Company Video