329 W. 18th Street, Suite 714
Chicago, IL 60616


Phone:
312-421-7755
Toll-Free:
877-593-7500
Fax:
312-421-7766
Email:
sales@duodisplay.com
Web:
http://duodisplay.com/us/home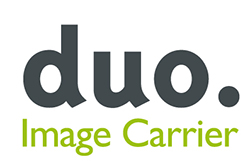 Company Description
Founded in 1981, Duo Display is a one-stop-shop for all forms of displays and exhibits. Operating exclusively through an international network of certified dealers, we are committed to providing our customers with products that are both innovative and respectful to the environment. We offer a wide range of turnkey solutions, suitable for anything from point of sale advertising to trade-shows and include ultra-portable, portable and modular exhibit solutions (Panoramic Full Visual Systemô).

We specialize in large-format dye-sublimation printing and are a full-service trade-show provider: we offer everything from exhibit design, to installation and dismantling services, to unbranded plug-and-play marketing tools.

Duo Display has offices in Chicago, Montreal (Canada), Lansargues (France) and Dusseldorf (Germany).

Send a Quick Message

Follow Duo Display on...

In the News

Company Video

As seen at EXHIBITORLIVE 2018