Sales Representative Position




Posted 9/24/2015



Production Prints, Inc is looking for a Sales Representative to generate new business and grow sales. We provide Trade Show Displays and Promotional Products to customers in all 50 states and abroad.

This is a full-time position.
Base Salary + Commission
Work from home

Requirements:
2-3 Years Sales Experience
Experience with Photoshop & Illustrator
Self-Motivated
Detail-Oriented
Problem-Solving skills
Great communication skills

hr@productionprints.com

Want to be part of a creative team??? Derse is looking for you!




Posted 9/24/2015



Derse, a face-to-face marketing agency with a smarter approach to building client sales & managing their trade show, marketing environments & event programs, is searching for creative minds for multiple positions.

If you have lots of crazy ideas, come join us. We'll help each other in realizing those dreams! Come & be part of a fun, creative environment with a team-oriented atmosphere.

Current openings include:
• Environment - Exhibit Designer - Coppell, TX • Multi-Media Designer - Las Vegas, NV • Experiential Creative Lead - Pittsburgh, PA

Please visit our career page at www.derse.com or email us your portfolio, resume!
humanresources@derse.com

Regional Programs Coordinator Needed @ Derse!




Posted 9/24/2015



Derse is searching for a Regional Programs Coordinator for its division located in Las Vegas, NV.

Position Responsibilities
• Prepare service forms & place all show service orders for portable exhibit clients • Prepare and process all purchase orders • Place transportation and show set-up/dismantle orders • Update & maintain applicable inventory management database • Prepare/enter billing data and issue change orders

Position Qualifications
• 2 - 5 years of administrative / customer service experience required • Effective and professional communication skills required

Visit us @ www.derse.com.
humanresources@derse.com

Senior Sales Consultants
Posted 9/9/2015



With corporate headquarters in Orlando, FL, and facilities in New York and Las Vegas, Divinitas Displays is seeking experienced senior sales consultants to join our team. Candidates must be self-motivated individuals with a minimum of 5 yrs experience in custom exhibit sales. A proven track record in consultative trade show sales are a necessity. Responsibilities include prospecting, qualifying, presenting and closing. Solid communication and negotiation skills are required.

Divinitas offers a base salary with a large commission and liberal benefits. Contact us today! Please send your cover letter and resume to: info@divinitasdisplays.com
www.divinitasdisplays.com

Catalyst Exhibits Wants You!




Posted 9/1/2015



Catalyst Exhibits is a growing full service exhibit company who believes being a great place for clients starts with being a great place for employees to work.

Open Opportunities in our Pleasant Prairie, WI office include:

•Account Executive
•Project Manager
•Seamstress
•Account Manager
•Program Manager
•Sr. Exhibit Designer
•Graphic Layout/Preflight
•Printing Technician
•Assistant Controller
•Field Supervisor

If you're ready to join our energetic team please send your resume to hr@catalystexhibit.com

Pinnacle Exhibits | Opportunities!
Posted 8/13/2015



We create memorable brand spaces. Our teams are made of experts who value creativity, honesty, flexibility and going beyond expectations. If this sounds like you, we would like to hear from you.

We have opportunities ranging from I&D to IT at our locations in California and Oregon. Visit our hiring site to see what is available.

megb@pinnacle-exhibits.com
http://pinnacle.hiringthing.com/

Exhibit I&D Supervisor




Posted 8/7/2015



Experienced individual needed to pull and prepare exhibits for trade shows. Supervise and work local and remote setups and dismantles. Coordinate hired labor, services, and shipments. Assist the customer. Provide operations support while in the company warehouse. Experience with web-based exhibit asset software is a plus.

Experience: 2+ years in exhibit warehouse and on-site operations, exhibit systems, and show contractors. Supervisory Experience. Strong Customer Service. Travel required.

Exhibit Edge is a dynamic 22 year, full-service company in Chantilly, VA, 20 minutes from Washington, DC. We are growing and are seeking professionals.
careers@exhibitedge.com

President - Award Winning Exhibit Company




Posted 7/30/2015



Nesco Inc. is a privately held company that owns a group of diversified manufacturing companies, service businesses and commercial real estate investments. Nesco is seeking a President for a portfolio company in Northern Ohio as a result of a planned retirement.

The company is an award winning designer and manufacturer of trade show exhibits and branded environments providing turnkey services and support for clients throughout the US.

Responsibilities include strategic & tactical leadership and working collaboratively with a team of corporate executives and other team members to establish and execute both short and long-range goals, business development strategies and global business growth initiatives.

nhopkins@nescoinc.com

Derse is Hiring!




Posted 7/28/2015



Derse, a complete face-to-face marketing agency with a smarter approach to building client sales and managing their trade show, marketing environments and events programs, is growing & seeking experienced professionals to join the team!

Open positions:
•Project Manager - Construction (Milwaukee, WI) •Detailer / Draftsperson (Las Vegas, NV) •Creative Writer (Milwaukee, WI) •Regional Programs Coordinator (Pittsburgh, PA) •Project Manager - Service (Las Vegas, NV) •Production Helper / Trainee positions (Milwaukee, WI) •Project Manager - Construction (Atlanta, GA) •Network Engineer (Milwaukee, WI)

Visit us at www.derse.com to apply.
humanresources@derse.com

Exhibit & Event Sales Consultants Wanted
Posted 6/24/2015



With corporate headquarters in Chicago, Star is seeking experienced senior sales consultants to join our team. Candidates must be self-motivated individuals with a minimum of 5-7 yrs experience in custom exhibit sales showing a strong proven track record in business to business interactions, and consultative trade show sales. Responsibilities include prospecting, qualifying, presenting and closing. Strong communication and negotiation skills are a must.

With over 50 years in the trade show and events industry, Star has the foundation and experience to help take your sales career to the next level. Contact us today!
lholtz@starincorporated.com
www.starincorporated.com

Convention Manager & Convention Coordinator




Posted 9/24/2015



CMK Select is expanding our Convention Team. We are looking for Convention Managers, and Convention Coordinators to work onsite in Morris County, NJ or Princeton, NJ. We are looking for candidates that have experience managing Conventions in Pharma.

Candidates will be responsible for the strategy, planning, and implementation of assigned Brand teams' marketing spend. The candidate works with launch and specialty high profile brands to successfully manage the objectives and outcomes of their Convention Activities. This role requires the candidate to work within the Convention Department and continually elevates the department's deliverables to key stakeholders.

For more information call 973-244-6060 or email Tiffany Emerson (Recruiter).
temerson@cmkselect.com

ExpoDisplays / Method-1 Interiors (Birmingham, AL)




Posted 9/22/2015



ExpoDisplays and Method-1 Interiors in Birmingham, AL continues to grow and is looking for our next Rock Star Senior Designer.

We are energetic, fun and with over 40 years in the trade show industry we create some of the most innovative, award winning trade show exhibits around.

Looking for someone who:
1)Is highly creative with at least 5 years of professional design experience 2)Who has mad 3D sketching skills 3)Is comfortable interacting with clients 4)Can juggle multiple projects at once

Visit the webpage link provided. At the bottom of the Sr. Designer position, click "Apply Here" to submit your resume and portfolio link.

http://expodisplays.com/careers/

Eagle Management Group, Inc. - Sales Position
Posted 9/17/2015



Eagle Management Group, a national labor management company, is seeking talented sales professionals to join our team as full-time Account Executives. Working remotely, this position entails new business development & outside sales of our skilled labor services for tradeshows/conventions, permanent, private events & retail installations.

Qualifications:
• Minimum 3 years sales/tradeshow industry experience • Bachelor's Degree a plus • Ability to problem solve & make presentations • Possess strong communication & interpersonal skills • Independent & team worker • Travel required

Please send resume in confidence. info@eaglemg.com
www.eaglemg.com

Experienced Fabricator




Posted 9/2/2015



Experienced Fabricator with wood working skills and plastic laminate experience. The person needs to be a self-starter, have the ability to figure out specialty solutions in tight deadlines and be able to multi task.

For more information or to send in your resume, contact info@studiodisplays.com

IGNITION is seeking a Congress Project Manager




Posted 9/1/2015



IGNITION is seeking a Congress Project Manager to join an established team of experienced Project Managers. Our team ensures that client requirements are met and each project is completed on time, within budget and to the highest standard.

The successful candidate will have proven experience as a project manager within the exhibition or events industry. To be considered for this role you must have demonstrable strong communication ability, time and process management, budget management and supplier negotiation. You must be IT literate with Microsoft Office applications and have excellent written and verbal communication skills. You need to be organized and comfortable working with all project stakeholders including internal and external partners.

amanda@ignitiondg.com

Project/Production Manager - Lanham Maryland




Posted 8/11/2015



•Manage the production process, development, management of the budget •Identify costs of producing the job, develop budgets and submit costs to sales for job pricing •Analyze the creative proposal to establish fabrication and production techniques based on design objectives/budgetary constraints

Required Skills and Experience
•10+ years' experience in exhibits or special event, production or project management •Experience in fabrication of trade show exhibits, permanent display installations or scenery •Experience with exhibit systems such as Agam or Octanorm •Ability to read and understand technical drawings •AutoCAD or Vectorworks

humanresources@hargroveinc.com

Marketing Needed in Orlando Florida!
Posted 8/5/2015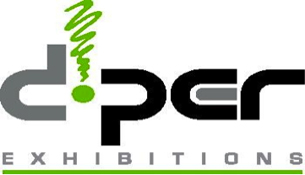 Diper Designers is seeking a Marketing Coordinator/Lead Generator to increase brand awareness, drive sales & generate business leads by researching and delivering quality prospects to the account executives.

Excellent communication skills & an enthusiastic temper is needed to solicit, market calls/research prospects.

∙3+ years in Sales & Marketing
∙B.S degree in Marketing, Communications or Advertisement
∙Must be able to work independently, multi task, prioritize & problem solve
∙TradeShow Marketing, Lead Generation or P.R experience is a PLUS
∙Bilingual (Spanish) is an asset
∙MS Office & Adobe-Photoshop and Illustrator proficient

officemanager@diper.com

Motivated, Energetic & A Passionate Team Player?




Posted 7/27/2015



Looking for an environmental graphic designer who will fit with our global team in our unique studio culture. This is an immediate, full time, in house position in our Atlanta studio (remote/freelance work considered.)

Responsibilities:
Working within the est. brand guidelines of a prospect or client to deliver campaign level solutions and/or experiential platforms

Qualifications and Skills:
•BA degree in graphic design or visual communications with 5 years minimum experience •Strong portfolio featuring examples of print & digital work •Expert skills on a Mac & in Adobe Creative suite

Go to www.envy-create.com for further information.
exhibitorresumes@gmail.com