Pinnacle Exhibits | Opportunities!
Posted 8/13/2015



We create memorable brand spaces. Our teams are made of experts who value creativity, honesty, flexibility and going beyond expectations. If this sounds like you, we would like to hear from you.

We have opportunities ranging from I&D to IT at our locations in California and Oregon. Visit our hiring site to see what is available.

megb@pinnacle-exhibits.com
http://pinnacle.hiringthing.com/

Exhibit I&D Supervisor




Posted 8/7/2015



Experienced individual needed to pull and prepare exhibits for trade shows. Supervise and work local and remote setups and dismantles. Coordinate hired labor, services, and shipments. Assist the customer. Provide operations support while in the company warehouse. Experience with web-based exhibit asset software is a plus.

Experience: 2+ years in exhibit warehouse and on-site operations, exhibit systems, and show contractors. Supervisory Experience. Strong Customer Service. Travel required.

Exhibit Edge is a dynamic 22 year, full-service company in Chantilly, VA, 20 minutes from Washington, DC. We are growing and are seeking professionals.
careers@exhibitedge.com

Tableau Software - Tradeshow Manager




Posted 8/3/2015



Tableau, headquartered in Seattle, is looking for a take-charge program builder to help turn our tradeshow events into a key contributor to our in-person event efforts. This is an opportunity for a take-charge, technically sophisticated, analytical but highly creative marketer, to make huge difference in the growth of a fast, exciting company.

Qualifications: Collaborative tradeshow expert, results oriented. 5+ years' experience in trade show and event marketing.

To apply: https://chj.tbe.taleo.net/chj06/ats/careers/requisition.jsp?org=TABLEAU&cws=1&rid=11315
vihnot@tableau.com

President - Award Winning Exhibit Company




Posted 7/30/2015



Nesco Inc. is a privately held company that owns a group of diversified manufacturing companies, service businesses and commercial real estate investments. Nesco is seeking a President for a portfolio company in Northern Ohio as a result of a planned retirement.

The company is an award winning designer and manufacturer of trade show exhibits and branded environments providing turnkey services and support for clients throughout the US.

Responsibilities include strategic & tactical leadership and working collaboratively with a team of corporate executives and other team members to establish and execute both short and long-range goals, business development strategies and global business growth initiatives.

nhopkins@nescoinc.com

Derse is Hiring!




Posted 7/28/2015



Derse, a complete face-to-face marketing agency with a smarter approach to building client sales and managing their trade show, marketing environments and events programs, is growing & seeking experienced professionals to join the team!

Open positions:
•Project Manager - Construction (Milwaukee, WI) •Detailer / Draftsperson (Las Vegas, NV) •Creative Writer (Milwaukee, WI) •Regional Programs Coordinator (Pittsburgh, PA) •Project Manager - Service (Las Vegas, NV) •Production Helper / Trainee positions (Milwaukee, WI) •Project Manager - Construction (Atlanta, GA) •Network Engineer (Milwaukee, WI)

Visit us at www.derse.com to apply.
humanresources@derse.com

Group Delphi is Hiring! Alameda/San Francisco and Fort Wayne, IN




Posted 7/24/2015



Group Delphi is hiring world-class talent to keep up with our growth!

We need people to help us do what others say is impossible: creating imaginative, perhaps genius, work in-house and under one roof. You'll have all the tools, technology and support you need to take your work to even higher levels.

We are going places. Fast. Join the ride. Positions available in Alameda, CA and Fort Wayne, IN.

Current positions include:
- Account Director
- Account Manager
- Account Executive
- Marketing Manager
- Project Manager
- Estimator
- Detailer/Drafter

Mid-level and senior positions available. www.groupdelphi.com
Please send your resume to courtney.hamilton@groupdelphi.com

Derse is seeking a Creative Writer!




Posted 7/20/2015



Derse is seeking an experienced Marketing Communications / Creative Writer for its Corporate headquarters in Milwaukee, WI.

Responsibilities
• Primary role is to serve as "company storyteller" and message editor • Drive the Public Relations aspect of marketing • Assist team in building/ reviewing proposal responses that highlight Derse's strengths and solve specific client challenges • Monitor all digital mediums

Qualifications
• 5+ years of experience in corporate communications, public relations and campaign development • Bachelor's degree in English/Journalism (creative writing)

Please email resume to humanresources@derse.com

Project Manager - Construction




Posted 7/11/2015



Derse seeks an experienced Project Manager - Construction for its office in Milwaukee, WI.

Responsibilities
∙ Assumes complete accountability for assigned construction projects, ensuring project quality, budgets & timelines are met

Qualifications
∙ Associates degree and/or 5+ years of industry experience ∙ Must have solid & working knowledge advanced woodworking techniques

humanresources@derse.com

Derse is seeking an Account Manager - LV office!




Posted 6/30/2015



Derse is seeking an Account Manager for its division located in Las Vegas, NV.

Responsibilities
∙ Provide necessary sales support for assigned clients while maintaining good client relations with all contacts ∙ Provide day-to-day support to AE in developing new business within current client programs

Qualifications
∙ Associate's degree and / or 5 years of strong account management experience ∙ Highly organized, flexible and ability to work necessary hours in a fast-paced, deadline driven environment ∙ Strong customer service & conflict resolution skills with an ability to multi-task ∙ Tradeshow / Event industry experience preferred

www.derse.com
humanresources@derse.com

Exhibit & Event Sales Consultants Wanted
Posted 6/24/2015



With corporate headquarters in Chicago, Star is seeking experienced senior sales consultants to join our team. Candidates must be self-motivated individuals with a minimum of 5-7 yrs experience in custom exhibit sales showing a strong proven track record in business to business interactions, and consultative trade show sales. Responsibilities include prospecting, qualifying, presenting and closing. Strong communication and negotiation skills are a must.

With over 50 years in the trade show and events industry, Star has the foundation and experience to help take your sales career to the next level. Contact us today!
lholtz@starincorporated.com
www.starincorporated.com

CNC Programmer needed at Czarnowski in Atlanta




Posted 6/9/2015



CNC Programmer- Responsible for the creation of CNC programs. Position requires constant communication with other departments, team members and outside vendors. As an integral part of the fabrication team, the CNC Programmer may be asked to support conceptual design, mechanical design, account teams, and onsite installations.

Requirements: High School graduation or GED (degree preferred), Display and exhibit experience. Strong written and verbal communication skills, advanced computer proficiency. Expert competency with latest version of AutoCAD, Autodesk Inventor. Familiarity with CNC routers and machinery. CNC Programming software expert.

jrowan@czarnowski.com
www.czarnowski.com

IGE | Growing our Sales Team
Posted 6/8/2015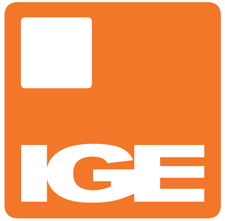 IGE - InterGlobal Exhibits designs and build trade shows exhibits worldwide. We are looking for new Account Executives responsible for the growth of IGE. The primary function of the AE is to generate new business opportunities with new and existing clients.

Locations:
• Irvine California
• Denver Colorado
• Dallas Fort Worth

Qualifications:
Persistence in meeting Goals | Performance based compensation | Minimum 3 years experience in the trade show industry | Travel required | Strong Computer Skills | Bachelor's degree is a plus

Send Cover Letter & Resume. Please add in the email subject: AE - Account Executive
info@igegroup.com
www.igegroup.com

Derse is seeking a Portable Exhibits Coordinator




Posted 6/4/2015



Derse is searching for a Portable Exhibits / Regional Programs Coordinator for its division located in Las Vegas, NV.

Responsibilities
• Prepare service forms & place all show service orders for portable exhibit clients • Place transportation and show set-up/dismantle orders • Update & maintain applicable inventory management database

Qualifications
• 2 - 5 years of administrative/customer service experience • Effective and professional communication skills required • Outstanding customer service skills a must • Advanced in Microsoft Office

humanresources@derse.com

Derse seeks a CAD / Detailer!




Posted 6/3/2015



Derse is seeking a CAD / Detailer for its location in Las Vegas, NV.

Position Responsibilities
∙ Prepare detailed construction/set-up drawings & floor plans for tradeshow exhibit /displays ∙ Partner with Account Executive, Designer, Project Manager, Estimator, and Production staff to ensure that the details represent cost effective solutions

Position Qualifications
∙ 5-10 years of 3-D CAD/CAM 2014 operator experience required ∙ Must have a high level of experience and understanding of all aspects of production, cabinetry, and CNC machining

Please visit www.derse.com or send resume to attached email address.
humanresources@derse.com

Octane Group is growing our I&D sales team!
Posted 5/29/2015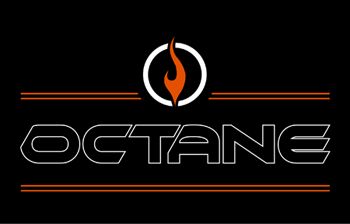 Octane Group Inc, a USA/Canada labor management firm, is seeking experienced individuals to join our growing team as full-time Account Executives. This position entails new business development & outside sales of our best in class labor execution for exhibitions, permanent installations, private events & retail installations.

Desired attributes:
Minimum 2 years sales/industry experience • College Education • Ability to problem solve & make presentations • Possess strong communication & interpersonal skills • Independent & team worker • Team Player that enjoys a fun, can-do environment

EOE. Please send resume. Confidentiality assured.
sbradley@experienceoctane.com

Project/Production Manager - Lanham Maryland




Posted 8/11/2015



•Manage the production process, development, management of the budget •Identify costs of producing the job, develop budgets and submit costs to sales for job pricing •Analyze the creative proposal to establish fabrication and production techniques based on design objectives/budgetary constraints

Required Skills and Experience
•10+ years' experience in exhibits or special event, production or project management •Experience in fabrication of trade show exhibits, permanent display installations or scenery •Experience with exhibit systems such as Agam or Octanorm •Ability to read and understand technical drawings •AutoCAD or Vectorworks

humanresources@hargroveinc.com

Marketing Needed in Orlando Florida!
Posted 8/5/2015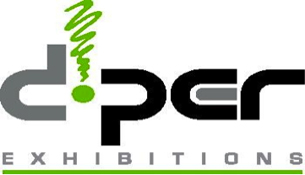 Diper Designers is seeking a Marketing Coordinator/Lead Generator to increase brand awareness, drive sales & generate business leads by researching and delivering quality prospects to the account executives.

Excellent communication skills & an enthusiastic temper is needed to solicit, market calls/research prospects.

∙3+ years in Sales & Marketing
∙B.S degree in Marketing, Communications or Advertisement
∙Must be able to work independently, multi task, prioritize & problem solve
∙TradeShow Marketing, Lead Generation or P.R experience is a PLUS
∙Bilingual (Spanish) is an asset
∙MS Office & Adobe-Photoshop and Illustrator proficient

officemanager@diper.com

Motivated, Energetic & A Passionate Team Player?




Posted 7/27/2015



Looking for an environmental graphic designer who will fit with our global team in our unique studio culture. This is an immediate, full time, in house position in our Atlanta studio (remote/freelance work considered.)

Responsibilities:
Working within the est. brand guidelines of a prospect or client to deliver campaign level solutions and/or experiential platforms

Qualifications and Skills:
•BA degree in graphic design or visual communications with 5 years minimum experience •Strong portfolio featuring examples of print & digital work •Expert skills on a Mac & in Adobe Creative suite

Go to www.envy-create.com for further information.
exhibitorresumes@gmail.com

Live Marketing - Business Dev Associate




Posted 7/9/2015



Live Marketing is seeking a business development associate to create and build new client relationships and reestablish existing relationships through outside (tradeshow prospecting) and inside sales (phone outreach). This role leads the facilitation of capabilities meetings and assists in developing and facilitating the proposal process for specific clients.

Location: Lake Oswego, OR (preferred), Chicago, IL or Boca Raton, FL

Full job description, required qualifications and application available at info.livemarketing.com/careers
sales@livemarketing.com

Marketing Communications Specialist




Posted 6/19/2015



Job Summary:
This position is responsible for the planning and implementation of event marketing programs and projects to support marketing, sales, and corporate objectives. This position will support projects and programs that target one or more specific customer segments (i.e., Cardiac surgeon, Physician Assistants, Perfusionist, etc.) and will also support corporate/internal event marketing programs as required.

Responsibilities:
1. In all actions, demonstrate a primary commitment to patient safety and product quality by maintaining compliance to the Quality Policy and all other documented quality processes and procedures.
2. Perform any or all aspects of production in event marketing including event coordination, trade show exhibits, logistics, warehousing, vendor relations, industry relations, managing and tracking of expenses.
3. Responsible for design, layout, cost estimates, and construction of exhibits and displays.
4. Manage the entire event life cycle from start to finish which may include the concept development, invitations, marketing, promotions, audio visual, accommodations, food and beverage, and post event follow-up communications.
5. Create, review, distribute, and file promotional materials per procedure.
6. Coordinate as needed with counterparts in other Terumo companies or regions to increase utility of event marketing programs or projects.
7. Monitor key performance indicators against goals, benchmarks and budgets.
8. Perform other duties as assigned.

Qualifications:
Requires a four-year college degree and a minimum of four years' experience in corporate event marketing, including one or more of the following communications disciplines: event coordination, exhibits, public relations. Intermediate computer software skills, i.e. Microsoft Office. Certified Meeting Professional (CMP) accreditation is preferred. Prefer experience in a regulated environment.


www.terumo-cvs.com/careers/index.shtml

Showroom and Tradeshow Event Manager




Posted 6/4/2015



An exciting chance to work for a luxury furniture company - travel to tradeshows & furniture showrooms in the US! Work on installation projects for showroom, tradeshows & other events, and manage the offsite execution process. Manage the pre-event logistic plan, execution, communication and post event activities; ensure the implementation of the visual merchandising as defined by principles; and travel to events to manage the install processes from preset up to tear down.

Qualifications: BS/BA a plus; showroom or trade show experience, preferably in the luxury furniture industry; & knowledge of furniture touch ups and general handy-work.

tracye@iocompanies.com

Trade Show Exhibit Project Manager




Posted 6/3/2015



Impact XM is currently seeking two Trade Show Exhibit Project Managers: one to join our Dayton, NJ team as well as one to join our Las Vegas, NV team. These roles will have ownership of projects from design hand-off to delivery and will interface with vendors, clients, and various internal departments in all Impact XM locations. The ideal candidates will have a Bachelor's degree, 5 years of trade show or relevant experience and be looking to be a part of great team in a fast-paced industry.

To Apply: Please send your resume and cover letter along with three reasons you believe you are right for our team.
HR@impact-xm.com

Eagle Management Group, Inc. - Sales Position
Posted 5/29/2015



Eagle Management Group, a national labor management company, is seeking talented sales professionals to join our team as full-time Account Executives. Working remotely, this position entails new business development & outside sales of our skilled labor services for tradeshows/conventions, permanent, private events & retail installations.

Qualifications:
• Minimum 3 years sales/tradeshow industry experience • Bachelor's Degree a plus • Ability to problem solve & make presentations • Possess strong communication & interpersonal skills • Independent & team worker • Travel required.

Please send resume in confidence.
info@eaglemg.com
www.eaglemg.com

Join the EXHIBITOR Community
Search the Site














































































| | |
| --- | --- |
| © Exhibitor Media Group | The Leader in Trade Show and Corporate Event Marketing Education | 310 South Broadway, Suite 101, Rochester, MN 55904 | (507) 289-6556 | Need Help? Ask Scott |