Description:
DrapeScape Cuts™ Scenic Backdrop panels.
Company Established:
1977
Price:
Price List Available
Shipped Within:
1 business day
Distribution:
Dealer/Distributor Network
Online Ordering:
Yes
Profile:
Expanding our DrapeScape Scenic Backdrop line, we are proud to introduce DrapeScape Cuts! These new panels allow you to add pizazz to your stage with minimum time, expense & hardware, just like our original 3D panels, but allow backdrop and drapes to shine through while still adding depth & dimension to an otherwise dull background. Panels are interchangeable for maximum flexibility & customization. You're only limited by your imagination. Available blank panels can be projected on, or printed with your logo/art.
Complete Company Information

Visit Web Site
Send a Quick Message
Geoffrey Duncan
Director of Sales & Marketing

Toll-Free:
800-322-7429

Fax:
888-322-7429

geoffrey@radiusdp.com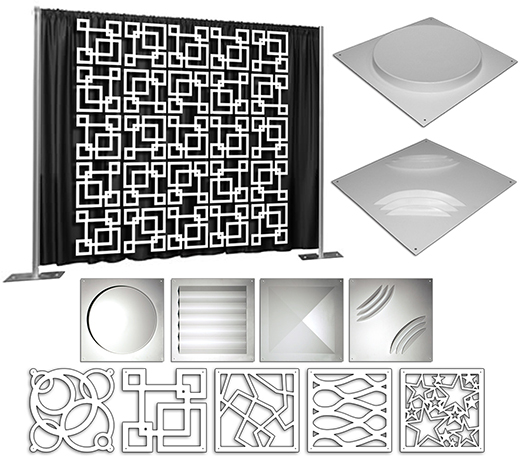 Additional Products and Services