Description:
ExhibitForce delivers cloud-based project + event + lead capture technology for global collaboration. More than 30% of Fortune 500 Companies worldwide trust ExhibitForce to drive results and to drastically boost productivity. ExhibitForce empowers 147,000+ global end users with greater business intelligence from anywhere, across all mobile devices.
Company Established:
2003
Price:
Call For Quote
Shipped Within:
N/A
Distribution:
Direct
Online Ordering:
No
Profile:
Powering over 500,000 events and projects worldwide with award-winning applications, ExhibitForce.com helps event and exhibit professionals save time, reduce redundancies and improve collaboration by consolidating Timelines, Survey Campaigns, Assets, Staff Members, Financials and Reporting details in one virtual file. Streamline processes and measure goals and objectives through one platform. Currently, over 147,000 end users utilize ExhibitForce.com to maximize their Events + Meetings + Projects.
Complete Company Information

Visit Web Site
Send a Quick Message
Gwen Hill
Director of Business Development

Phone:
713-541-2241

Toll-Free:
877-609-6111

Fax:
713-346-0050

info@exhibitforce.com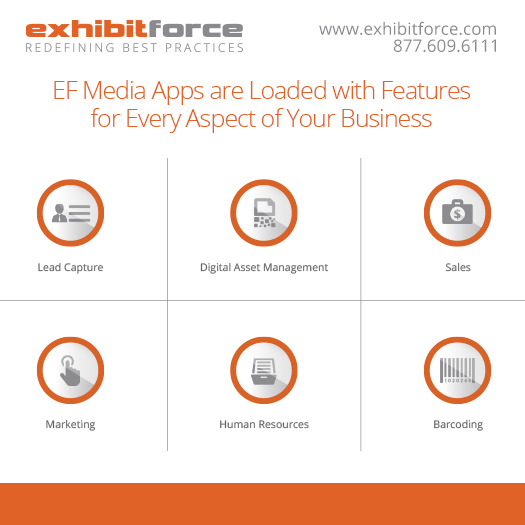 Product Catalogs

Additional Products and Services: