MONDAY 10:00 AM - 10:45 AM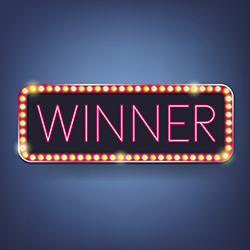 Track:
Management & Leadership
NEW!
M450 45 Minute Session:
Win More Business Responding to RFPs the Way Clients Want
Understanding how RFIs and RFPs are created-and responding correctly-is essential to winning new business opportunities. In this session, you will:
• Understand why clients have become much better buyers
• Learn how to recognize question types and respond correctly
• Discuss strategies for working with the procurement/commodity buyer
• Learn how to propose your value adds
• Develop a follow-up strategy to use whether you win or lose the opportunity
FACULTY:


Todd Simon

Todd has designed and implemented highly effective sales and marketing presentations for all position levels including senior executives in companies such as 3M, IBM, BellSouth, Nortel, Allied Signal, Rocktenn, MC2, and Freeman for over 28 years. His extensive knowledge of Customer Experience Management (CEM), Digital Asset Management (DAM), and Sales Presentation Effectiveness Measurement allows him to tailor these sophisticated techniques to any sales and presentation challenge.


Connect with Todd Simon:


Additional sessions presented by Todd Simon:

T301
Message and Media - An Overview of Presentation Delivery and Technology
S403
Build a Better RFP
T350
Focus on Attention: Maximize your Messages in Today's Media Cloud
Rich Gilligan

In his career Rich has been fortunate to have the opportunity to gain experience in many diverse area's of Event Marketing. He has served in the role of Exhibit, Event, and Briefing Center Manager in the Telecommunications, Pharmaceutical, Finance, and High Tech vertical markets. Rich currently serves in the role of Strategic Buyer of Marketing Events for SAP.