THURSDAY 1:00 PM - 2:30 PM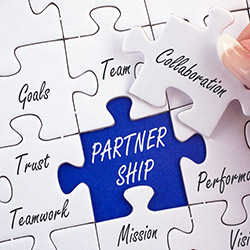 Track:
Management & Leadership
R418 Advanced Roundtable:
It's Not You, It's Me...Reinvent Your Role in Partnerships
Limited to 15 registrants.
From the conference room to the trade show floor, being authentic with others opens the door to unprecedented levels of success. Harness your power to transform partnerships by simply shifting your focus. In this collaborative dialogue, you will:
• Explore common personas in the workplace and the impact they have on others
• Gain insights into key personality types and learn to leverage the strengths of each
• Delve into your authentic self with a persona identification exercise
• Acquire communication tools that will completely transform your current partnerships
FACULTY:

Michael McMahon

Michael McMahon is the President/CEO of Hill & Partners Inc. Organizational leadership throughout his 25 years in experiential marketing has followed a common thread. Create a space and place where employees, partners, prospects and clients can be both true to themselves and genuine with others. His pursuit has lead to organizational programs created specifically to enhance our ability to attract untapped opportunity with the people and groups we encounter. The results can be personally and profesionally transformational.


Connect with Michael McMahon:


Amy Connery

As director of culture and talent Amy's leadership and coaching efforts serve to support a diverse staff of high achievers to assure that their professional goals find alignment with our organizational vision toward quality, service excellence. Trained as a developmental coach, Amy provides insight and reflection for team members seeking to improve their performance and overcome obstacles.


Connect with Amy Connery: