THURSDAY 8:00 AM - 9:30 AM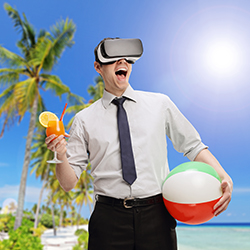 Track:
Exhibits, Experiences, Events
NEW!
R654
Best of Both Worlds: Leverage Mixed Reality in Your Exhibit and Events
Virtual and augmented reality (VR, AR) engagements create captivating experiences where virtual information is presented in physical space. Unfortunately, employing VR often requires extracting your attendees from the valuable social and environmental contexts of their experience. This session explores a technology that blends the real and virtual world more seamlessly - Mixed Reality (MR). Attendees will:
• Identify the challenges and opportunities in creating MR experiences
• Examine the historical precedents that shaped MR
• View examples of cutting-edge hardware and game design
FACULTY: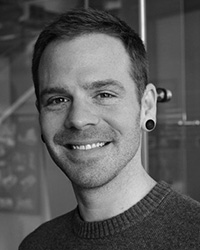 Adam Carnes

As a Senior Customer Experience Designer for Derse, Adam creates experiential programs that activate audience interest, awareness and engagement. He also leads the creative and technical development of Derse's experiential marketing solutions. Adam has over five years of experience in strategic design across advertising, branding, experiential design and exhibit execution. He holds a Masters in Exhibition Design from the Fashion Institute of Technology-SUNY in New York.


Connect with Adam Carnes:



Eric Preston

Eric Preston, senior vice president, Derse


Connect with Eric Preston: