WEDNESDAY 3:45 PM - 5:15 PM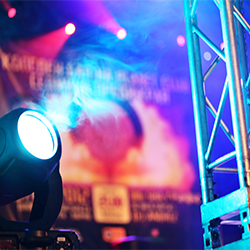 Track:
Exhibits, Experiences, Events
W621
Understanding Your Overhead Rigging, Lighting and AV Exhibit Options
Overhead rigging, lighting and audiovisual elements can enhance your exhibit by driving traffic and increasing attendees' memorability of their in-booth experience. We'll use case studies, discussion and Q & A to deliver an extensive overview of this attention-getting elements and explore:
• What you need to know before deciding to use flown or overhead elements
• Best practices for incorporating lighting, audio and video elements into your exhibit
• The newest technologies
• How to use overhead rigging structures to increase your exhibit's engagement metrics
FACULTY: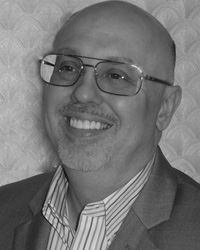 Doyle Martin

Chief Operations Officer at TLS Productions, Inc., Doyle has seen the live event and exhibit industries come of age over the last 3+ decades. Having served as a theatrical master electrician, concert lighting crew chief, lighting designer and programmer, digital content director, projectionist, system networking tech, technical director, and production manager; he knows the live entertainment, exhibit and corporate meeting industry inside and out.


Connect with Doyle Martin: