WEDNESDAY 10:00 AM - 10:45 AM
Track:
Exhibits, Experiences, Events
NEW!
W647 45 Minute Session:
Rent Your Booth and Still Own Your Program?
There is more to a great exhibit rental program than simply choosing a killer design and a great price. Benefit from the experience of others to learn best practices and understand how to maximize your investment and reduce the risks associated with your decision. Return home able to:
•  Drive ongoing program savings
•  Minimize financial risk
•  Understand tax implications
FACULTY: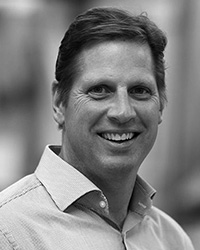 Jeff Korchinski

Jeff Korchinski, Exhibit Concepts, Sales VP for nearly 15 years, is a veteran in the trade show and branded environment worlds. Having worked on the client side at Xerox, and Reynolds & Reynolds, Jeff has a strong understanding of the corporate world which has allowed him to establish and nurture partnerships between ECI and clients achieving long term success. He is passionate and committed to the long-term viability of our industry.


Connect with Jeff Korchinski:


Additional sessions presented by Jeff Korchinski:

T650
You've Been Tasked with Managing Your First New Build - Now What?