trending
Company News
Access Healthcare Practice and biomedwoRx Announce Strategic Partnership

EXHIBITOR News
Marty Smith Certifies 14 in Lean Six Sigma Orange Belt Training for Trade Show Exhibitors

EXHIBITORLIVE News
EXHIBITORLIVE! Begins Next Chapter for Top-Rated EXHIBITOR Conference

New Products
XING EVENTS Introduces people2meet Tool by XING

Company News
Reed Exhibitions Signs Joint Venture with Triune Exhibitors Pvt. Ltd.

New Products
Brand Management Group Introduces KODAK Universal Backlit Glossy Film

EXHIBITOR News
EXHIBITOR Magazine's Portable/Modular Awards Now Accepting Entries

Shows & Events
Gaming Exhibits Grow by 30 Percent at the 2015 International CES

submit your news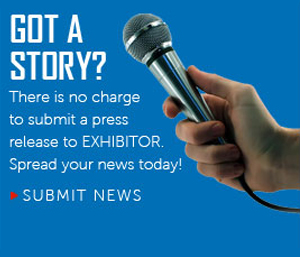 email newsletter
Shows & Events, Green News, Shows & Events, Industry Press, EXHIBITOR News, Corporate Shows & Events
EXHIBITORFastTrak Conference Coming to San Diego, September 20-22
8/2/2011


EXHIBITORFastTrak San Diego, the accelerated learning conference for exhibit and corporate event marketing professionals, will take place from September 20-22, 2011, at the Hilton San Diego Resort & Spa.

Twenty-one educational sessions will be offered, covering trade show and event marketing topics including lead management, trade show graphics, strategic planning, public relations, budgeting, and more. For complete session descriptions, visit www.EXHIBITORFastTrak.com.

"EXHIBITORFastTrak is the shortest distance between our attendees and what they need to know," said Dee Silfies, Chief Learning Strategist for EXHIBITOR Media Group, which sponsors the event in connection with MC². "EXHIBITORFastTrak presents educational selections from the annual EXHIBITOR conference held in Las Vegas. Attendees enjoy unparalleled access to extraordinary instructors as they share their expertise and make lasting connections with the students."

"The small group class sizes, intimate setting and blend of job levels create the perfect atmosphere for genuine networking and the sharing of survival tactics and success stories," said Silfies. "No matter what the level of experience, EXHIBITORFastTrak is the most efficient and convenient path to enhancing job skills and building a solid foundation of trade shows and event marketing knowledge. This is especially important in today's economy."

EXHIBITORFastTrak San Diego is the third in a series of four idea-packed educational conferences taking place across the United States in 2011. EXHIBITOR Media Group also produces EXHIBITOR2012, the World Conference and Exhibition for Trade Show and Corporate Event Marketing, to be held March 4-8, 2012, in the Mandalay Convention Center in Las Vegas. EXHIBITOR2011 featured 200 sessions presented by world-class speakers and industry experts, and was attended by thousands of trade show and event marketing professionals from 25 countries. For information about this conference and trade show, visit www.EXHIBITOR2012.com.


About EXHIBITOR Media Group
The leader in trade show and corporate event marketing education, EXHIBITOR Media Group publishes EXHIBITOR magazine, a monthly publication featuring best practices in trade show marketing. EXHIBITOR's Learning Events include: EXHIBITOR2012, the industry's top-rated conference and exhibition for trade show and corporate event marketing; EXHIBITORFastTrak, accelerated learning conferences; and EXHIBITOR eTrak, professional online learning. EXHIBITOR Media Group is also the founder and sponsor of CTSM (Certified Trade Show Marketer), the world's only university-affiliated certification program for trade show and event marketers. Find out more at www.ExhibitorOnline.com.


About MC²
MC² is a nationally recognized leader in the exhibit and event marketing industry. We specialize in design, production and management of integrated marketing programs including events, exhibits, permanent and mobile environments and executive briefing centers. Our exhibit program, EcoFlex™, is eco-friendly, end-to-end solution for custom exhibit rentals. MC² has 11 locations throughout the United States and alliances around the world. For more information go to www.mc-2.com. You can also find EXHIBITORFastTrak updates on Twitter at twitter.com/MC2_FastTrak.




Contact:


questions@exhibitormagazine.com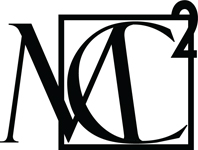 More information about MC2...
FIND IT - MARKETPLACE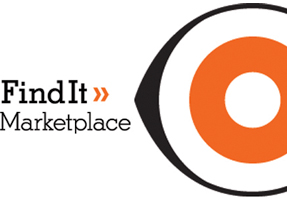 Interactive Multimedia

Inhance Digital

Attendance Tracking

Alliance Tech

Exhibit Producers

Blue Sky Exhibits

Mobile Marketing Manufacturers

Advantage Trailers

>> More Products