trending
Company News
Access Healthcare Practice and biomedwoRx Announce Strategic Partnership

EXHIBITOR News
Marty Smith Certifies 14 in Lean Six Sigma Orange Belt Training for Trade Show Exhibitors

EXHIBITORLIVE News
EXHIBITORLIVE! Begins Next Chapter for Top-Rated EXHIBITOR Conference

New Products
XING EVENTS Introduces people2meet Tool by XING

Company News
Reed Exhibitions Signs Joint Venture with Triune Exhibitors Pvt. Ltd.

Shows & Events
Gaming Exhibits Grow by 30 Percent at the 2015 International CES

New Products
Brand Management Group Introduces KODAK Universal Backlit Glossy Film

EXHIBITOR News
EXHIBITOR Magazine's Portable/Modular Awards Now Accepting Entries

submit your news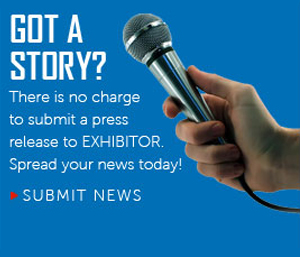 email newsletter
Company News, Shows & Events
Lounge22 Powered by CORT Shines in 63rd Primetime Emmy Awards
9/22/2011


CORT Event Furnishings, the nation's largest event furniture, lighting and accessories rental company provided furniture for the greenroom at the 63rd Primetime Emmy Awards Sept. 18 at the Nokia Theatre in Los Angeles. Award nominees and presenters relaxed in the greenroom while fans watched at home on FOX as the companion program"Emmys.com Backstage LIVE" broadcast throughout the awards.

"We knew the Lounge22 Powered by CORT collection was the right look for our talent greenroom this year," said Kristen Merlino, art director for the Emmy Awards. "The high profile guests at the Emmys demand style and comfort, which CORT delivers with exceptional flexibility."

Producers selected furnishings from CORT's Lounge22 Powered by CORT, a complete line of trend-setting modern furnishings made in Los Angeles and available in New York, Boston, Southern California, Las Vegas and Chicago. West Coast Drape provided the pipes and draping for the greenroom. Producers chose sofas, chairs and tables from the Lounge 22 Bali product suite, an upscale gallery collection with a functional design intended to evoke mid-century cool.

"Lounge22 Powered by CORT is a high-end luxury brand that represents the pinnacle of style in event rental furnishings, making the collection a natural fit to support television's biggest night," said Kevin Dana, director of marketing and product development for CORT Trade Show & Event Furnishings. "The Emmy Awards provided a venue to showcase CORT's ability to deliver a cutting-edge experience with service excellence."

CORT Trade Show and Event Furnishings supports events ranging from the red carpet and presidential campaigns to product launches and weddings, and partners with event gurus including Steve Kemble and Richard Carbotti to create memorable events that push the envelope on style.


About CORT Event Furnishings
CORT Event Furnishings is a nationwide provider of furnishings for the exhibit and events industry. From high-profile events to corporate events and wedding receptions, CORT provides the rental furnishings that make events possible. CORT also provides rental furniture to the majority of trade shows and conferences in the nation, including shows and events in Canada. For more information, visit www.CORTevents.com


About CORT
For the past 40 years, CORT has been a leading provider in rental furniture and has provided services to more than 80 percent of the Fortune 500 companies. CORT is a Berkshire Hathaway company and has offices in every major U.S. market and a global furniture rental network of affiliates in more than 50 countries. For more information about CORT, visit www.cort.com.




Contact:


alex@largemouthpr.com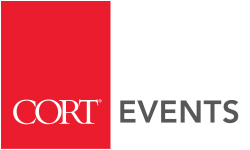 More information about CORT Exhibit House Furnishings...
FIND IT - MARKETPLACE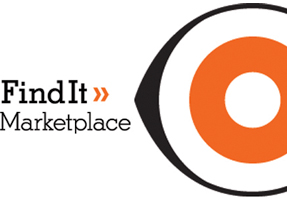 Exhibit Producers

Hood Branded Environments

International

Exponents Insta USA Inc

Lighting

Light Source Inc.

Event Marketing

Live Marketing

>> More Products