trending
Company News
Access Healthcare Practice and biomedwoRx Announce Strategic Partnership

EXHIBITOR News
Marty Smith Certifies 14 in Lean Six Sigma Orange Belt Training for Trade Show Exhibitors

EXHIBITORLIVE News
EXHIBITORLIVE! Begins Next Chapter for Top-Rated EXHIBITOR Conference

New Products
XING EVENTS Introduces people2meet Tool by XING

Shows & Events
Gaming Exhibits Grow by 30 Percent at the 2015 International CES

Company News
Reed Exhibitions Signs Joint Venture with Triune Exhibitors Pvt. Ltd.

New Products
Brand Management Group Introduces KODAK Universal Backlit Glossy Film

EXHIBITOR News
EXHIBITOR Magazine's Portable/Modular Awards Now Accepting Entries

submit your news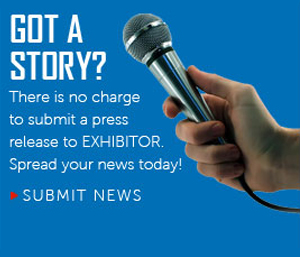 email newsletter
Company News, Shows & Events
EIBTM Independent ABC Audit Results Confirms Record Breaking Attendance
3/15/2012


EIBTM, the leading global event for the meetings, events and incentives industry, held in the award winning business and tourism destination of Barcelona has announced record breaking attendance following the official results of their ABC Audit – confirming them as the largest audited exhibition in the meetings sector.

The Total Unique Attendance for EIBTM 2011 tipped an all time high with 15,219 industry professionals (6.9% increase on Total Unique Attendance for EIBTM 2010) attending the show over the course of three days to make the most of world class international business, networking and education opportunities.

This figure can be split into Visitor and Exhibitor Attendance, allowing clear clarification:
• Visitor Attendance including Hosted Buyers was recorded as 9,330, the highest ever total number of visitors at EIBTM, marking an 11.4% increase on 2010.

• Exhibitor attendance also increased from 2010 with 5,889 exhibiting personnel on the show floor at EIBTM 2011

Graeme Barnett, Reed Travel Exhibitions Event Director, EIBTM commented, "These figures are a true testament to the business value and success of our show. Each year we deliver more and more business and with the addition of the seventh appointment for Hosted Buyers, we tipped an all time record of 64,950 pre-scheduled appointments, which took place over three days between international exhibitors and Hosted Buyers with real purchasing power from across the globe.

Each year we strive to deliver quality audiences that include top-level decision makers and senior level buyers. These proven positive results year after year make EIBTM the global event of choice for the meetings and events industry."

Trudi Wagner, Senior Event Manager – International global meeting planning services, Marriott International - commented on the quality of business undertaken at the event, "EIBTM plays a fundamental role for us in driving leads to our properties and raising awareness of our portfolio across the globe. Each year the show delivers quality customers from our target markets. At EIBTM 2011 we generated $8.2m worth of leads for the 158 properties we have represented at our stand."

The EIBTM 2011 audit was carried out by ABC, an independent industry body that audits exhibitions, providing independent verification of exhibition attendance figures. To view the official ABC certificate, please visit www.eibtm.com.

EIBTM 2012 takes place 27th – 29th November, Barcelona.


About EIBTM
EIBTM forms part of the Reed Travel Exhibitions Meetings, Events and Business Travel Portfolio along with AIME, GIBTM, CIBTM, AIBTM, and Business Travel Market EIBTM is the annual global meetings and incentive exhibition held in Barcelona, Spain. EIBTM is ABC Audited every year to guarantee that the number of visitors promoted is completely accurate and are unique attendees only. For more information, go to www.eibtm.com.

Reed Travel Exhibitions
Reed Travel Exhibitions (RTE) is the world's leading provider of exhibitions in the travel and tourism industry. Its wide-ranging portfolio of events around the globe covers leisure travel, luxury travel, business travel and the meetings and incentives industry. The 13 events are; World Travel Market (WTM), Arabian Travel Market (ATM), International French Travel Market (IFTM), La Cumbre, International Golf Travel Market (IGTM), International Luxury Travel Market (ILTM), International Luxury Travel Market Asia (ILTMA), Asia-Pacific Incentives & Meetings Expo (AIME) (owned by Melbourne Convention + Visitors Bureau), Global Exhibition for Incentive, Business Travel, and Meetings (EIBTM), Gulf Incentive, Business Travel and Meetings (GIBTM), Americas Incentive, Business Travel and Meetings (AIBTM), China Incentive, Business Travel and Meetings (CIBTM) and Business Travel Market. April 2013 will see RTE launch World Travel Market Latin America in São Paulo. RTE is a business unit of Reed Exhibitions. In 2011, six million participants attended RE's 500 events in 39 countries covering 44 industry sectors from aerospace and aviation to beauty and cosmetics to sports and recreation. Reed Exhibitions is owned by Reed Elsevier, the world's leading provider of professional information and online workflow solutions.

ABC Audit
ABC is a not for profit, independent industry body that audits exhibitions and our primary function is to offer you, the exhibitor, peace of mind by providing independent verification of the attendance figures for the exhibition you are buying into. The success of an exhibition is measured by the quantity and quality of the attendees. Exhibitors often accept the word of the organiser on attendance figures. An ABC certificate gives credibility and written evidence to support these claims. Exhibitions with an uncertified attendance provide you with no industry agreed, independent guarantee that their attendance is correct or targeted to the buyers you need to reach. To find out more regarding ABC and its auditing procedures, visit www.abc.org.uk.




Contact:


Pamela.wils@cut-coms.co.uk







FIND IT - MARKETPLACE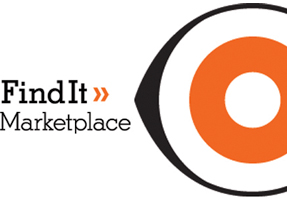 Lighting Products

Light Craft Manufacturing Inc.

| | |
| --- | --- |
| | |

Exhibit Producers

Hood Branded Environments

Fasteners

Display Innovations

>> More Products