trending
Shows & Events
i2i Events Group Announces Copenhagen as Host City for Money20/20 Europe

Company News
The Langham, Chicago Receives LEED Gold-Green Certification

Company News
New CEIR Study Cuts through Big Data Hype

People
metroConnections Welcomes Bruce Samuel as Director of Finance and Human Resources

Shows & Events
Pure Shanghai Joins Forces with China's Leading Fashion Event CHIC

Company News
DisplayWorks Reports Record Revenues in 2014, Anticipates Continued Expansion in 2015

Company News
The Tradeshow Network Marketing Group Introduces Rent-to-Own Custom Exhibits

EXHIBITORLIVE News
Hill & Partners Displays 20 Years of Branded Environment Expertise at EXHIBITORLIVE 2015

submit your news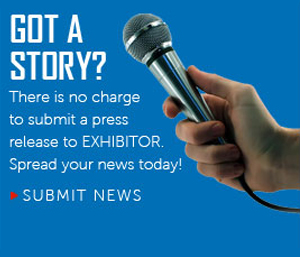 email newsletter
Company News, People, EXHIBITOR News
EXHIBITOR Announces 2012 Editorial Advisory Board
4/19/2012


EXHIBITOR magazine is proud to announce its 2012 Editorial Advisory Board. Each year, EXHIBITOR selects a handful of exhibit and event professionals who represent a cross section of the magazine's readership to serve on the committee, which meets monthly to discuss each issue, flesh out story ideas, brainstorm new topics, and more.

The search for the 2012 board members began last November. After soliciting nominations from EXHIBITOR staff members and 2011 Editorial Advisory Board members, the editorial department met to narrow down the list to 40 finalists. Finalists were asked to complete a questionnaire regarding their years of industry experience, the size and scope of their respective trade show programs, and their suggestions for future editorial content.

The editorial department met again in February to review each finalist's responses, and selected the following eight individuals to serve on the 2012 Editorial Advisory Board.

"Our Editorial Advisory Board has always played an essential role in keeping EXHIBITOR on track to consistently produce award-winning issues that give readers the tools and education they need to create high-performance programs with measurable results," says Travis Stanton, editor of EXHIBITOR magazine. "I am confident we have an outstanding group of exhibit marketers on board for 2012. The entire editorial team is looking forward to working with them to improve the magazine and stay in touch with our readers out there in the trade show trenches."

2012 Editorial Advisory Board members

Lucy Albert, CTSM, exhibit coordinator, Space Telescope Science Institute
Bonalyn Boyd, creative director, B-Creative Solutions
Dominique J. Cook, CTSM, trade show coordinator, Marvin Windows and Doors
J. Archie Lyons, IV, global brand marketing creative director, Caterpillar Inc.
Steven Marchese, CTSM, manager, corporate events, Fujifilm Medial Systems USA Inc.
Tim Naegelin, CME, senior trade show associate, Abbott Vascular
Holly Seese, global marketing communications manager, Celanese Corp.
John Zeltin, manager, industry communications, American Express Co.
Lucy Albert, CTSM, is the exhibit coordinator for the Space Telescope Science Institute, home of NASA's Hubble Space Telescope and Webb Space Telescope, in Baltimore. She has managed the exhibit program at the institute for more than 10 years, overseeing its participation at astronomy and astrophysics science conferences as well as science-education trade shows for the Office of Public Outreach. Albert became a CTSM graduate in 2009, having built her exhibit and trade show experience on a long and varied background in retail marketing. She is also an accomplished amateur astronomer.

Bonalyn Boyd is the creative director of B-Creative Solutions in Jacksonville, FL Her agency offers trade show design and event-management solutions, as well as full creative marketing services for companies large and small. Boyd holds a master's degree in corporate communications from the University of Southern Mississippi and has more than 20 years experience creatively promoting companies through all mediums. Besides her gifts for creative marketing, Boyd is also a web designer and videographer/editor. She is a 2011 EXHIBITOR All-Star Award Winner and was featured in the February 2011 issue of EXHIBITOR magazine.

Dominique J. Cook, CTSM, is the trade show coordinator for all brands of Marvin Windows and Doors products, including their new venture in siding. Cook has a BFA in Theatre Arts Management from Ithaca College and was a Production State Manager for many years before moving into the trade show industry. She now has her MBA in Management from the University of St. Thomas and a Gold Level CTSM certification. Cook also serves on several association boards including the Orange County Convention Center Exhibitor Advisory Board, the GreenBuild Exhibitor Advisory Working Group, the Minneapolis Spring Home & Garden Show Exhibitor Advisory Committee, and the Minnesota State Fair Communication Committee. She also currently volunteers as a CTSM portfolio advisor.

J. Archie Lyons is the global brand marketing creative director for Caterpillar Inc. He holds a bachelor's degree from Bradley University and has more than 17 years of experience in specialty event marketing. In his current position, Lyons manages global brand promotions that continue to deliver the Caterpillar customer experience. He is a Telly Award recipient, and one of his designs has received the prestigious "Most Remembered Exhibits" designation from Exhibit Surveys Inc.

Steven Marchese, CTSM, is the manager of corporate events at Fujifilm Medical Systems USA Inc. In addition to his extensive trade show experience, Marchese holds a masters in Cinema Studies from New York University, and using his background in theater and film, produces trade shows and events with the goal of creating memorable audience experiences. He is a CTSM graduate (gold level), a returning member of EXHIBITOR's Editorial Advisory Board, and a CTSM mentor and portfolio advisor. Marchese has also served as a judge for EXHIBITOR's All-Star and Corporate EVENT Awards programs.

Tim Naegelin, CME, is the senior trade show associate with Abbott Vascular, one of the world's leading vascular care businesses. He has 10 years experience managing trade shows in both the high-tech and health-care industries and currently manages the U.S. Portable Exhibit Program and project manages U.S. trade shows at Abbott Vascular. Naegelin earned his bachelor's degree in Communication from Truman State University. He received his CME in 2010, and is currently working toward his CTSM. He is an active member of the Healthcare Convention and Exhibitors Association (HCEA), and has received a Telly Award and a Communicator Award for his work with interactive displays in his booths.

Holly Seese is the global marketing communications manager for Celanese Emulsion Polymers, a worldwide leader in waterborne polymer technology. She has 20 years of marketing experience in a variety of markets including chemicals, construction, and paint. She earned a master's degree in marketing from Webster University in St. Louis, and received her undergraduate degree in biology from Augustana College. Seese is a member of the American Marketing Association, and is currently pursuing her CTSM designation. She is a self-proclaimed packaging and branding geek, and her passion is bringing new products to life through branding - particularly in the trade show environment.

John Zeltin is manager of industry communications for the Innovative Payment Solutions team at American Express Co. His responsibilities include developing and executing the annual global event, trade show, and sponsorship strategy in line with the organization's business goals. Prior to working at American Express, Zeltin led the corporate events team at a major financial services company. He has a BA from Cal State University Sacramento, an MA from Columbia University, and he attended the Executive Program at the Stanford Graduate School of Business. He attained his CME and CMP designations in 2010. He currently serves on the board of the James Lenox House, a senior-citizen residential center in New York City.


About Exhibitor Media Group The leader in trade show and corporate event marketing education, Exhibitor Media Group publishes EXHIBITOR magazine - best practices in trade show marketing. EXHIBITOR produces EXHIBITOR2012, the trade show and corporate event industry's top-rated educational conference; EXHIBITORFastTrak regional accelerated learning conferences; EXHIBITOR eTrak live online educational sessions; and GRAVITY FREE, the Multidisciplinary Design Conference. EXHIBITOR is the founder and sponsor of CTSM (Certified Trade Show Marketer), the industry's only university-affiliated professional certification program. EXHIBITOR's website, www.ExhibitorOnline.com, is the trade show and event community's most comprehensive online resource.




Contact:


questions@exhibitormagazine.com







FIND IT - MARKETPLACE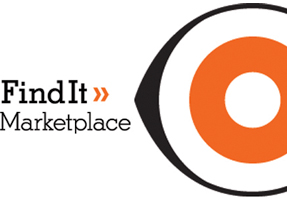 Associations

Exhibit Designers & Producers Association

Banner Displays

Expand International of America, Inc.

Event Design and Production

EWI Worldwide

Exhibit Producers

Lynch Exhibits

>> More Products