trending
Company News
Access Healthcare Practice and biomedwoRx Announce Strategic Partnership

EXHIBITOR News
Marty Smith Certifies 14 in Lean Six Sigma Orange Belt Training for Trade Show Exhibitors

EXHIBITORLIVE News
EXHIBITORLIVE! Begins Next Chapter for Top-Rated EXHIBITOR Conference

New Products
XING EVENTS Introduces people2meet Tool by XING

Company News
Reed Exhibitions Signs Joint Venture with Triune Exhibitors Pvt. Ltd.

New Products
Brand Management Group Introduces KODAK Universal Backlit Glossy Film

EXHIBITOR News
EXHIBITOR Magazine's Portable/Modular Awards Now Accepting Entries

Company News
AEG Releases 2014 Sustainability Report and Shows Progress Toward 2020 Environmental Goals

submit your news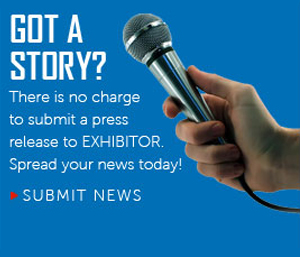 email newsletter
Company News, Shows & Events
Maastricht Convention Bureau Scores High at Evaluation
4/26/2012


The Maastricht and region visit by 33 (inter)national planners of corporate meetings during the TEFAF, world's biggest antique and art fair, was highly rated by the participants. The Maastricht Convention Bureau, organizer of this "site visit" scores 9.7 in "organization" and 9.6 (in a scale out of 10) for the programme as offered. "We are actually pretty proud about that," says Tamara Piatkiewitz-Weide, Sales Manager Meetings & Incentives.

The Maastricht Convention Bureau organizes several site visits a year in cooperation with its partners. The effect is far larger than a meeting at the client's office or at a fair. Attendees are able to feel, taste and literally see the diverse possibilities when it comes to conventions, incentives and meetings. "We have deliberately chosen to let it take place during the TEFAF, so we could show how a big event like that influences the city in a positive way," says Tamara. "On the occasion of this site visit, one attendee has let us know he got a better picture of the possibilities for his event (1,650 guests) and there are some other attendees who have actually requested a quotation from our participants." She continues, "The next two site visits are already on our agenda during the André Rieu Vrijthof concerts and the culinary festival 't Preuvenemint."

Site visits are organized to show the city of Maastricht and its region to planners of corporate meetings. Via the Maastricht Convention Bureau, participants work together to promote Maastricht and region, in The Netherlands and abroad, as a destination for conventions and corporate meetings. This way, planners are able to experience the possibilities of the city when it comes to conventions and meetings and the region is on their top of minds again as a destination for corporate meetings.


About Maastricht Convention Bureau
With its products, services and expertise for many years, the Maastricht Convention Bureau is the intermediary to promote convention and meeting visits to Maastricht and surroundings. Our goal is to make a structural contribution to the economic development of Maastricht and surroundings. The Maastricht Convention Bureau office is situated in the historical Dinghuis building in Maastricht, where the Maastricht Tourist Board is located as well. The complete address details are: Maastricht Convention Bureau | Het Dinghuis, Kleine Staat 1 | 6211 ED MAASTRICHT | THE NETHERLANDS. For more information, go to www.maastrichtconventionbureau.com.




Contact:


eefje.perey@maastrichtcongresbureau.nl







FIND IT - MARKETPLACE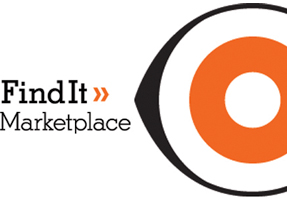 Counters

Expand International of America, Inc.

Furniture

AFR Trade Show Furnishings

Rental

Structure Exhibits

In-line Systems

Brandstand America Inc.

>> More Products