trending
Company News
Access Healthcare Practice and biomedwoRx Announce Strategic Partnership

EXHIBITOR News
Marty Smith Certifies 14 in Lean Six Sigma Orange Belt Training for Trade Show Exhibitors

EXHIBITORLIVE News
EXHIBITORLIVE! Begins Next Chapter for Top-Rated EXHIBITOR Conference

New Products
XING EVENTS Introduces people2meet Tool by XING

Shows & Events
Gaming Exhibits Grow by 30 Percent at the 2015 International CES

Company News
Reed Exhibitions Signs Joint Venture with Triune Exhibitors Pvt. Ltd.

New Products
Brand Management Group Introduces KODAK Universal Backlit Glossy Film

EXHIBITOR News
EXHIBITOR Magazine's Portable/Modular Awards Now Accepting Entries

submit your news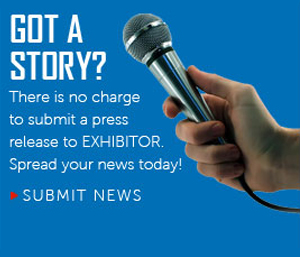 email newsletter
Company News, People
Experient Honors 16 Employees Who Have Fulfilled Assignments at 100+ Shows
5/3/2012


Experient, the source for integrated meeting and event solutions, is fortunate to have personnel in the onsite department who have achieved success for more than 100 events.

Named after senior soldiers in the Roman army who commanded more than 100 men, the Experient Centurions were recognized with a special plaque that hangs in the Frederick office. To qualify for this distinction, members of the onsite services team must fulfill 100 deployment assignments by running or supervising areas including registration, lead retrieval, session tracking and interactive services.

Congratulations to the following Experient personnel:

Josh Leons (107 shows)
Ashlun Kunka (117 shows)
Brendan Gillespie (121 shows)
Drew Stock (121 shows)
Matt Bybel (122 shows)
Joe Dorwart (136 shows)
Chris Yeager (136 shows)
Nick Stock (138 shows)
Jared Huster (145 shows)
Marc Hargos (152 shows)
Jim Holder (153 shows)
Mike Burns (172 shows)
Jim Riffle (181 shows)
Dave Dorwart (182 shows)
Brendan Stack (190 shows)

In addition to the Experient Centurions, senior leadership recognized Chad Betzner as Primi Ordines. Primi Ordines is a Roman Legion term meaning "first (top) line/order" and refers to the best of the Centurions. During his career with Experient, Chad has run 210 shows and continues to set the standard for the onsite services team.


About Experient
Experient leads the industry as one of the best known and most respected brands in the event management world. Its core services include providing registration, housing, event planning and management, site sourcing/contract negotiation, and lead retrieval services for association, corporate and government clients. Experient employs professionals dedicated to fulfilling its vision of perfecting the event experience to deliver leading-edge thinking, experience and technology solutions for meetings, conventions and trade shows around the world. Visit www.experient-inc.com for more information.




Contact:


harby.tran@experient-inc.com


Related News
Maritz Travel Acquires Experient






FIND IT - MARKETPLACE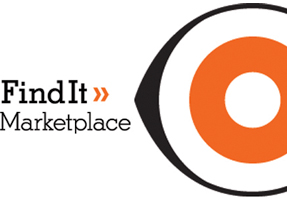 Furniture

Angles on Design, Inc.

Light Boxes

DSA Phototech

Modular Exhibit Systems

Radius Display Products

Modular Exhibit Systems

Orbus Exhibit & Display Group

>> More Products