trending
Company News
Access Healthcare Practice and biomedwoRx Announce Strategic Partnership

EXHIBITOR News
Marty Smith Certifies 14 in Lean Six Sigma Orange Belt Training for Trade Show Exhibitors

EXHIBITORLIVE News
EXHIBITORLIVE! Begins Next Chapter for Top-Rated EXHIBITOR Conference

New Products
XING EVENTS Introduces people2meet Tool by XING

Company News
Reed Exhibitions Signs Joint Venture with Triune Exhibitors Pvt. Ltd.

New Products
Brand Management Group Introduces KODAK Universal Backlit Glossy Film

Shows & Events
Gaming Exhibits Grow by 30 Percent at the 2015 International CES

EXHIBITOR News
EXHIBITOR Magazine's Portable/Modular Awards Now Accepting Entries

submit your news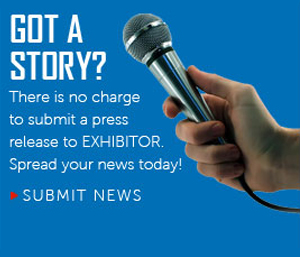 email newsletter
EXHIBITOR News
EXHIBITOR Research: Social Media Marketing for Exhibit Programs Increases by Nearly 90%
5/29/2012


Exhibitor Media Group, the leader in trade show and corporate event marketing education, today announced the results of EXHIBITOR Magazine's 2012 Social-Media Marketing Survey, sponsored by Lynch Exhibits Inc. Following a 2010 benchmark survey, new data shows that the percentage of marketers using social media in their exhibition programs increased by nearly 90 percent.

Eight out of ten marketers say their companies are currently using social media for a variety of purposes, including exhibit marketing (58 percent), event marketing (36 percent), and other general marketing purposes (67 percent).

Those tapping into the marketing potential of social-media applications claim increased brand awareness, enriched relationships with clients and prospects, increased booth traffic and event attendance, additional press coverage, and increased sales as direct results of their campaigns. Yet fewer marketers are proactively setting measurable objectives to track the success or failure of their online efforts.

"It's clear that the use of social media as a marketing tool has exploded over the past two years," commented Travis Stanton, editor of EXHIBITOR magazine. "And while there are still challenges, including lack of time and resources, most respondents agree that social media is a powerful tool for face-to-face marketers."

Comprehensive results of the 2012 Social-Media Marketing Survey are published in the June issue of EXHIBITOR magazine.


About Exhibitor Media Group
The leader in trade show and corporate event marketing education, Exhibitor Media Group publishes EXHIBITOR magazine - best practices in trade show marketing. EXHIBITOR also produces EXHIBITOR2013, the trade show and corporate event industry's top-rated educational conference; EXHIBITORFastTrak regional accelerated learning conferences; EXHIBITOR eTrak live online educational sessions; and GRAVITY FREE, the World's Only Multidisciplinary Design Conference. EXHIBITOR is the founder and sponsor of CTSM (Certified Trade Show Marketer), the industry's only university-affiliated professional certification program. EXHIBITOR'S web site, www.ExhibitorOnline.com, is the trade show and event community's most comprehensive online resource.





Contact:


questions@exhibitormagazine.com







More information about Lynch Exhibits...
FIND IT - MARKETPLACE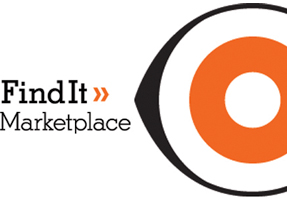 | | |
| --- | --- |
| | |

| | |
| --- | --- |
| | |

Pop-Up

Brandstand America Inc.

Modular Exhibit Systems

Brandstand America Inc.

>> More Products