trending
People
metroConnections Welcomes Bruce Samuel as Director of Finance and Human Resources

Company News
The Tradeshow Network Marketing Group Introduces Rent-to-Own Custom Exhibits

Shows & Events
XLNT Launches New CyberHoist II System at ProLight+Sound

Shows & Events
LRP Conferences Acquires 1105 Media, Inc.'s Ed Tech Events

Shows & Events
Meetings Mean Business Leads First Annual North American Meetings Industry Day

EXHIBITORLIVE News
MG Design Associates Wins Best of Show at EXHIBITORLIVE

Shows & Events
PACK EXPO Las Vegas 2015 to Feature its Largest-Ever Show Floor

Venues & Destinations
47 AEG Facilities-Affiliated Venues Go Dark for Earth Hour

submit your news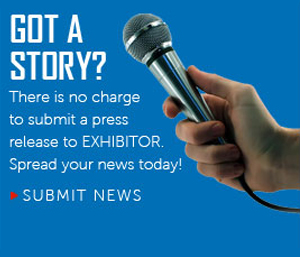 email newsletter
EXHIBITOR News
EXHIBITOR Magazine's 27th Annual Exhibit Design Awards Now Accepting Entries
9/10/2012


EXHIBITOR Magazine's 27th Annual Exhibit Design Awards is now accepting entries. The most coveted design award in the exhibition industry, the Exhibit Design Awards honor the world's best trade show exhibit designs.

This year's competition will present awards in 16 categories, including experiential exhibits, green exhibits, exhibit refurbishments projects, island exhibits, small booths, and more. See all 16 awards categories at www.exhibitoronline.com/awards/eda.

The 2013 competition will be judged by eight of the world's most well-respected designers, including:
Sean Duran, vice president for exhibition and design, Miami Science Museum, Miami
Tom Graboski, principal, Tom Graboski & Associates Inc., Miami Beach, FL
Maricarmen Martinez, AIA, principal, Upstairs Studio Inc. Architects, Miami
Efrain Osorio, president and creative director, Designapolis, Miami
Laura Paresky Gould, principal, Twain Creative, Miami
Emilio Perez, vice president, SB Architects, Miami
Annette M. Piskel, founder and creative director, AMPdzine, Fort Lauderdale, FL
Michael Wolk, principal, Michael Wolk Design Associates, Miami
Winners will receive a stunning custom trophy and will be featured in EXHIBITOR magazine's May issue, read by 30,000 marketing professionals in the trade show, corporate event, and meetings industries - i.e., potential design clients. Plus, all entries are considered for features and portfolios unrelated to the competition.

To see last year's winners, go to www.exhibitoronline.com/exhibitormagazine/may12/exhibitor-design-awards-intro.asp.

The entry form and additional information are available online at www.exhibitoronline.com/awards/eda. The early-bird deadline is Nov. 16, 2012, and the final deadline to enter is Nov. 30, 2012.

For more information, contact Linda Armstrong, senior writer and program manager, at larmstrong@exhibitormagazine.com.




Contact:


larmstrong@exhibitormagazine.com







FIND IT - MARKETPLACE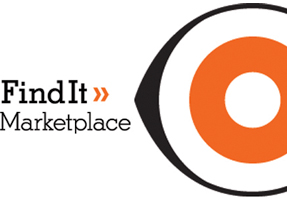 | | |
| --- | --- |
| | |

Staffing

Exhibitors Connection

Installation and Dismantle

Coastal International Inc.

International

Petrol Design GmbH

>> More Products