trending
Company News
Access Healthcare Practice and biomedwoRx Announce Strategic Partnership

EXHIBITOR News
Marty Smith Certifies 14 in Lean Six Sigma Orange Belt Training for Trade Show Exhibitors

EXHIBITORLIVE News
EXHIBITORLIVE! Begins Next Chapter for Top-Rated EXHIBITOR Conference

New Products
XING EVENTS Introduces people2meet Tool by XING

Shows & Events
Gaming Exhibits Grow by 30 Percent at the 2015 International CES

Company News
Reed Exhibitions Signs Joint Venture with Triune Exhibitors Pvt. Ltd.

New Products
Brand Management Group Introduces KODAK Universal Backlit Glossy Film

EXHIBITOR News
EXHIBITOR Magazine's Portable/Modular Awards Now Accepting Entries

submit your news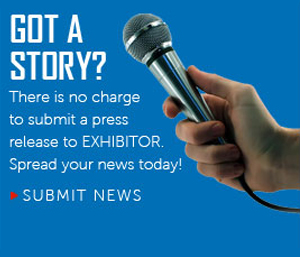 email newsletter
Company News, People
Jennifer Wells Appointed as Vice President for New Business Development at kubik
10/11/2012


kubik is pleased to announce the appointment of Jennifer Wells as Vice President for New Business Development.

Located at our recently developed Washington, DC area office, Jennifer will be responsible for identifying and developing new business opportunities for our North American Exhibit business.

"At kubik, we see Jennifer's tremendous knowledge in the Military/ Aerospace industries as a great asset in generating new relationship's for our organization in these market segments. We look forward to merging her relationship's with our award winning creativity and execution for these industries." states Elliot Kohn, COO / Principal, kubik.

Jennifer brings 23 years of experience in the exhibit industry on the corporate and supplier side, delivering global programs by developing and managing large programs for defense, technology and media businesses. Her experience and knowledge in the industry, along with her passion for developing programs and experiential opportunities, makes the blend of services and global support provided by kubik a good strategic partner for future clients.

Ms. Wells holds a Degree in Advertising Design from University of Maryland, College Park.

kubik is leading the transformation of conventional services associated with an event marketing company by providing clients with imaginative thinking, unique exhibit and event results and integrated marketing solutions.

About kubik inc.
kubik builds experiences in the form of exhibits, environments and events for Fortune 1000 companies and leading cultural institutions throughout North America and Europe. With offices in Toronto, Amsterdam and New Jersey, kubik can be contacted toll-free in North America at 1.877.252.2818 or at www.thinkubik.com.




Contact:


leannew@thinkubik.com






More information about kubik...
FIND IT - MARKETPLACE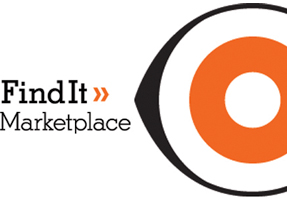 Lead Retrieval

ShowMax Marketing

Exhibit Producers

Matrex Exhibits

Exhibit Producers

SoftSpace

Furniture

Angles on Design, Inc.

>> More Products