trending
Company News
Access Healthcare Practice and biomedwoRx Announce Strategic Partnership

EXHIBITOR News
Marty Smith Certifies 14 in Lean Six Sigma Orange Belt Training for Trade Show Exhibitors

EXHIBITORLIVE News
EXHIBITORLIVE! Begins Next Chapter for Top-Rated EXHIBITOR Conference

New Products
XING EVENTS Introduces people2meet Tool by XING

Company News
Reed Exhibitions Signs Joint Venture with Triune Exhibitors Pvt. Ltd.

Shows & Events
Gaming Exhibits Grow by 30 Percent at the 2015 International CES

New Products
Brand Management Group Introduces KODAK Universal Backlit Glossy Film

EXHIBITOR News
EXHIBITOR Magazine's Portable/Modular Awards Now Accepting Entries

submit your news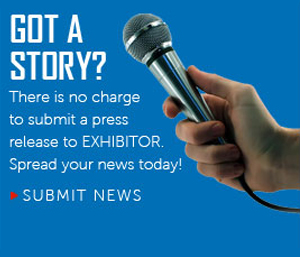 email newsletter
Company News, People
Orbus Exhibit & Display Group Grows with 28 New Hires
11/21/2012


Orbus Exhibit & Display Group™, one of North America's leading suppliers of display, exhibit and event solutions welcomed 28 new employees to its growing roster of staff since July.

A wide range of posts from Sales Representative to Sr. Designer have been filled and will assist Orbus in providing an extensive range of exhibit and display products and solutions for the tradeshow industry.

"Unwavering customer service and quality products is one of our main goals here at Orbus," said Giles Douglas, president and CEO of Orbus Exhibit & Display Group. " Welcoming new members to the team allows us to provide our clients with such."


About The Orbus Exhibit & Display Group
The Orbus Exhibit & Display Group is a market-leading, privately owned group of companies that specialize in the manufacture and trade only supply of portable modular and custom modular, exhibit and display products, graphics and solutions. Companies within the group include Orbus365™, SignPro Systems™, and Origin™. For more information go to www.orbuscompany.com.




Contact:


jessicah@orbuscompany.com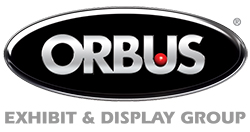 More information about Orbus Exhibit & Display Group...
FIND IT - MARKETPLACE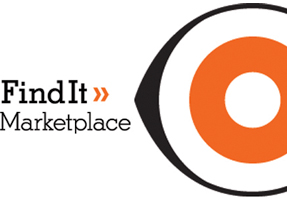 Pop-Up

Orbus Exhibit & Display Group

Furniture

AFR Trade Show Furnishings

Exhibit Producers

Aura XM

Insurance

Allen Financial Insurance Group

>> More Products