trending
Company News
Access Healthcare Practice and biomedwoRx Announce Strategic Partnership

EXHIBITOR News
Marty Smith Certifies 14 in Lean Six Sigma Orange Belt Training for Trade Show Exhibitors

EXHIBITORLIVE News
EXHIBITORLIVE! Begins Next Chapter for Top-Rated EXHIBITOR Conference

New Products
XING EVENTS Introduces people2meet Tool by XING

Company News
Reed Exhibitions Signs Joint Venture with Triune Exhibitors Pvt. Ltd.

New Products
Brand Management Group Introduces KODAK Universal Backlit Glossy Film

EXHIBITOR News
EXHIBITOR Magazine's Portable/Modular Awards Now Accepting Entries

Company News
AEG Releases 2014 Sustainability Report and Shows Progress Toward 2020 Environmental Goals

submit your news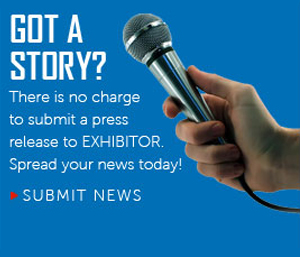 email newsletter
Associations/Press, Company News
New CEIR Report on Attendee and Exhibitor Profiles
12/13/2012


Wednesday, the Center for Exhibition Industry Research (CEIR) issued the sixth report from The Role and Value of Face-to-Face Interaction Study Series titled Profiles of Attendees and Exhibitors.

This report provides a profile of attendees and exhibiting companies based on data compiled from this massive landmark study. Findings point to a robust exhibition industry, with high quality attendee audiences and company participation across industry sectors. The high net buying influence of attendee audiences is a compelling statistic for organizers to use in exhibit sales promotions as well as for exhibitors to use in justifying exhibiting to upper management.

Key findings of note:

· Attendance quality is high, with 94 percent of attendees possessing net buying influence for their organizations. Roles include specifying, recommending or determining need, influencing or making the final decision.

· Participation spans industry sectors. Within the past two years, attendees have visited exhibitions in an average of 3.2 industry sectors and exhibitors have participated in events in an average of 2.2 industry sectors.

· Exhibitions are a meeting place for organizations of all sizes, with the larger proportion of exhibiting and attendee organizations consisting of small to medium-sized enterprises. Sixty-one percent of exhibiting companies employ one to 99 employees and 18 percent employ 100 to 499. Among attendee companies, just under half, 47 percent employ one to 99 employees and 11 percent employ 100-499 employees.

CEIR Research Director Nancy Drapeau, PRC, said, "The demographics reveal exhibitions mirror the diversity of the broader economy. These events offer exhibitors high-quality buyer audiences across a broad range of industry sectors. This is further proof that exhibitions are a powerful, face-to-face marketing medium."

The Role and Value of Face-to-Face Interaction study series examines the long-term value of face-to-face marketing and exhibitions in particular in light of major economic fluctuations and the influx of technology and alternative marketing tactics, including digital media. More than 9,000 attendees and 800 exhibitors participated in this initiative. The study was made possible by a grant from the Exhibition Industry Foundation and is available at www.ceir.org.




Contact:


info@ceir.org


Related News
Exhibition Industry Foundation Becomes the Center for Exhibition Industry Research (CEIR) Foundation






FIND IT - MARKETPLACE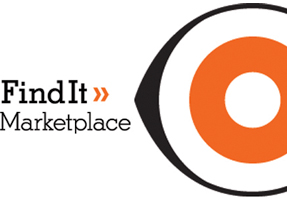 Lighting Products

Pegasus Lighting

Flooring

K&S International, Inc

Attendance Tracking

Alliance Tech

In-line Systems

Moss Inc.

>> More Products