trending
Company News
Access Healthcare Practice and biomedwoRx Announce Strategic Partnership

EXHIBITOR News
Marty Smith Certifies 14 in Lean Six Sigma Orange Belt Training for Trade Show Exhibitors

EXHIBITORLIVE News
EXHIBITORLIVE! Begins Next Chapter for Top-Rated EXHIBITOR Conference

New Products
XING EVENTS Introduces people2meet Tool by XING

Company News
Reed Exhibitions Signs Joint Venture with Triune Exhibitors Pvt. Ltd.

Shows & Events
Gaming Exhibits Grow by 30 Percent at the 2015 International CES

New Products
Brand Management Group Introduces KODAK Universal Backlit Glossy Film

EXHIBITOR News
EXHIBITOR Magazine's Portable/Modular Awards Now Accepting Entries

submit your news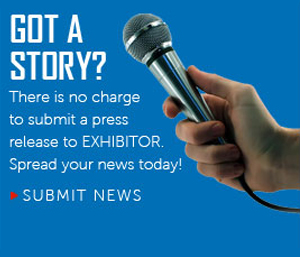 email newsletter
Company News, People
Derse Names Pete Riddell Executive Creative Director
1/10/2013


Derse is pleased to announce that Pete Riddell has been named Executive Creative Director.

Pete has more than 14 years experience in the marketing industry and has been with Derse since 2002. In his role as Executive Creative Director, Pete will lead a multi-disciplinary creative team in the pursuit of results-driven face-to-face marketing initiatives on behalf of Derse clients.

Pete has helped drive some of Derse's most successful experiential programs for its clients. His work has spanned the development of engagement strategies, documentaries, immersive environments, custom interactive engagements, audience acquisition and awareness campaigns. He has also had a hand in the development of some of Derse's most successful and award-winning promotional campaigns, including an immersive simulation of a schizophrenic episode to educate psychiatrists and caregivers, an automotive hand raiser campaign that exceeded measurement targets by 61%, and an award-winning campaign for Derse that cut through the din of a crowded trade show floor by using total silence as its primary tactic.

"Pete is one of Derse's-and the industry's-most effective storytellers," said David Sherman, Derse's Vice President Creative Services. "His imagination is the spark behind many of Derse's most successful face-to-face marketing programs."

Pete received a B.A. in Professional Writing from Waynesburg College in Waynesburg, Pennsylvania and a Master's degree in Corporate Communications from Duquesne University in Pittsburgh.


About Derse
Founded in 1948, Derse is a complete face-to-face marketing agency headquartered in Milwaukee with locations in Atlanta, Chicago, Dallas, Indianapolis, Las Vegas, Los Angeles, Minneapolis, New York, Pittsburgh, Phoenix, San Diego and San Francisco. Derse's smarter approach to building client sales and managing their trade show, marketing environment and event programs brings true accountability to the creative solutions we provide. Derse is currently ranked #4 in the nation in the Event Marketing category by Advertising Age magazine and was the first in its industry to receive Silver-level LEED certification for its national headquarters. For more information, visit www.derse.com.




Contact:


elewin@derse.com







More information about Derse...
FIND IT - MARKETPLACE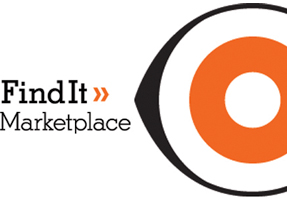 Tabletop

Flexi Display Marketing

Training Programs / Seminars

Trade Shows On Steroids Training

Designers

Studio Ralph Tullie

Pop-Up

Colorado Timberline

>> More Products