trending
Company News
Kaon Interactive and GE Healthcare Take 1st Place at DxMA Global Marketing Summit

Company News
Fixation Marketing Wins 'Best Online Ad' Award for Client BIO

New Products
Post-Up Stand Expands Printing Capabilities on Metal and Wood

Company News
The National Conference Center Recommends Ten Top Apps For Event Planners

People
The EDPA Foundation's Annual Student Scholarship Program Now Accepting 2015 Applications

Shows & Events
Telecommunications Industry Association Hosts oneM2M Showcase

Company News
IAEE Public Events Council Releases Analysis of the Public Events Industry, 2009-2014

Venues & Destinations
Lynnwood Convention Center Celebrates Ten Years

submit your news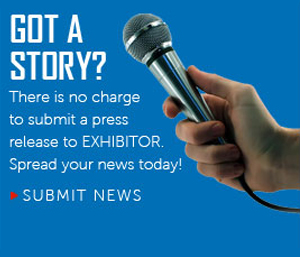 email newsletter
Company News, New Products
MeetGreen Offers New Sustainability Tool
5/2/2013


MeetGreen® is pleased to add a new addition to our suite of sustainable event tools! MeetGreen® clients can now access Sustainable Event Solutions' Sustainable Event Management System (SEMS) and Policy Wizard through meetgreen.com specifically at meetgreen.com/meetgreen-tools/iso-20121-tools/. SEMS provides an online tool to create a complete sustainable event operating system, helping organizers improve their events by moving closer to compliance with standards such as ISO 20121. It is customizable, enabling you to adjust the scope of your system to your company, event or series of events. It also identifies key components to include in your system in a step by step way. This includes a wizard that allows you to write your own sustainability policy using an online template. And for those who want to go even farther, SEMS enables auditing and certification of your sustainable event.

MeetGreen® has become a leading source for event professionals seeking to integrate sustainability into their meeting and conference plans. In addition to a new affiliation with SEMS, MeetGreen® offers:
A Simple Steps to Green Meetings book series.
Procurement Resource Kit of vendor surveys, contract language and ready-made best practice checklists.
Best Places to MeetGreen® which helps planners select the greenest locations for their meetings.
MeetGreen® Calculator, which can be considered a stepping stone to SEMS, that measures and compares conferences according to their environmental performance.


About MeetGreen®
Based in the U.S.A., MeetGreen® works with a diverse sector of organizations to integrate sustainable practices into existing systems and produce conferences and events that deliver targeted business results. Going far beyond composting and recycling, MeetGreen® examines the process, some of which is detailed in their two books: Simple Steps to Green Meetings and Events, and Saving Green by Going Green. MeetGreen® has been recognized for their pioneering efforts in sustainability with titles, awards, and worldwide media coverage. MeetGreen® has offices in Portland, Oregon, New York, N.Y., Washington D.C., Vancouver, British Columbia and Stockholm, Sweden. Learn more about sustainable meetings at www.meetgreen.com, and follow them on Twitter @meetgreen.




Contact:


info@news.meetgreen.com







FIND IT - MARKETPLACE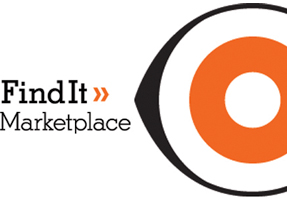 | | |
| --- | --- |
| | |

| | |
| --- | --- |
| | |

Graphics - Large Format

ER2 Image Group

| | |
| --- | --- |
| | |

>> More Products