trending
EXHIBITOR2014 News
EXHIBITOR2014 Registration is Now Open

Company News
Freeman's Customer Support Center Honored by J.D. Power's Certified Call Center Program for Fourth Consecutive Year

Company News
Group Delphi Acquires Image Exhibits

Company News
Live Marketing Wins MarketingProfs Bright Bulb Award for Best B2B Marketing Project

Company News
Kaon Interactive Wins Tabby Award For Best Business App For Mobile Marketing

Shows & Events
2014 International CES to Feature Record Number of Automotive Exhibitors

New Products
Scanotes Introduces QR Code App

Company News
PosterGarden Launches New Wholesale Business

submit your news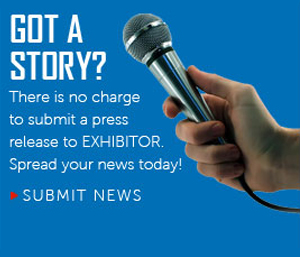 email newsletter
Company News, People, EXHIBITOR News
Phoebe Mathius Named Recipient of the 2013 Exhibitor Media Group Exhibit Design Scholarship
8/28/2013


Exhibitor Media Group is proud to announce it has awarded a scholarship to Bemidji State University's Exhibit Design Program. This year's recipient is Phoebe Mathius.

"We at Exhibitor Media Group believe it is important to give back to our industry, and one way to do that is to help support students pursuing a career in the field of exhibit design" said Randal Acker, President & COO of Exhibitor Media Group, and Adjunct Faculty at BSU. "Bemidji State's program is vital to our industry, because it is laying the critical foundation for our industry's next generation of designers."

The Exhibit Design specialization at Bemidji State University has roots back to 1992, when Dr. Kermit Anderson and other faculty began adding exhibit-related courses to the curriculum. Today the program has a nearly 100% placement rate for exhibit design graduates. Lead faculty member, Professor Dr. Bonnie Higgins adds, "the exhibit industry is so supportive of our program and students through classroom activities, presentations, mentorships, internships and scholarships for our students, all of these make such a difference for our students and program."

Phoebe, of Taiping, Perak, Malaysia, will graduate in May 2014 with a Bachelor of Science degree in Design Technology with specializations in Exhibit Design and Digital Design Print/Electronic, as well as a Bachelor of Science degree in Mass Communications.


Pictured in the photo are Randal Acker, President & COO of Exhibitor Media Group; and Phoebe Mathius, recipient of the 2013 Exhibitor Media Group Exhibit Design Scholarship.






About Bemidji State University
Bemidji State University, located in northern Minnesota's lake district, occupies a beautiful campus along the shore of Lake Bemidji. The University enrolls nearly 5,000 students annually and offerings include more than 65 undergraduate majors and 13 graduate programs encompassing the liberal arts, interdisciplinary studies and applied fields. The University is a member of the Minnesota State College and Universities System and has a faculty and staff of nearly 600. University signature themes include environmental stewardship, civic engagement and global/multicultural understanding. For further information about the University, visit www.bemidjistate.edu.

About Exhibitor Media Group
The leader in trade show and corporate event marketing education, Exhibitor Media Group publishes EXHIBITOR magazine, a monthly publication featuring best practices in trade show marketing. EXHIBITOR's Learning Events include: EXHIBITOR2014, the industry's top-rated conference and exhibition for trade show and corporate event marketing; EXHIBITORFastTrak, accelerated learning conferences; and EXHIBITOR eTrak, professional online learning. Exhibitor Media Group is also the founder and sponsor of CTSM (Certified Trade Show Marketer), the world's only university-affiliated certification program for trade show and event marketers. Find out more at www.ExhibitorOnline.com.




Contact:


questions@exhibitormagazine.com







FIND IT - MARKETPLACE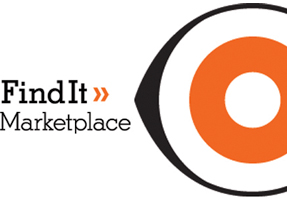 Multi-Story Exhibits

FCP Free Space Mezzanines

Tabletop

Brandstand America Inc.

Pop-Up

Orbus Exhibit & Display Group

Software / Applications

TRAQ-IT Software

>> More Products