trending
Company News
Freeman's Customer Support Center Honored by J.D. Power's Certified Call Center Program for Fourth Consecutive Year

Company News
Live Marketing Wins MarketingProfs Bright Bulb Award for Best B2B Marketing Project

Company News
Group Delphi Acquires Image Exhibits

Company News
Kaon Interactive Wins Tabby Award For Best Business App For Mobile Marketing

Shows & Events
2014 International CES to Feature Record Number of Automotive Exhibitors

New Products
Scanotes Introduces QR Code App

EXHIBITOR News
EXHIBITOR Magazine Recognizes Four Companies for Excellence in Print Advertising

Company News
PosterGarden Launches New Wholesale Business

submit your news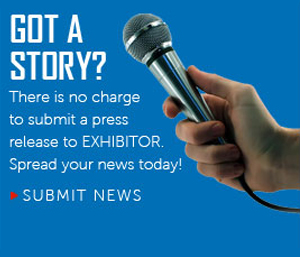 email newsletter
Associations/Press, Shows & Events
UMEDPA Fall Meeting to be held November 6 at Mill City Museum
10/17/2013


The Upper Midwest Exhibit Designers and Producers Association (UMEDPA) will host its Fall Meeting from 11am - 1:30pm on Wednesday, November 6, 2013, at Mill City Museum in Minneapolis, MN.

Members and non-members are invited to attend for industry networking, lunch, a presentation by EXHIBITOR magazine's Travis Stanton, and a museum tour. Please note the new time - this is a lunch meeting!
11am to 11:30am - Networking/Arrival
11:30am to 12:15pm - Lunch catered by ACE Catering
12:15pm to 1:30pm - Presentation by Travis Stanton
1:30pm to 2:30pm - Optional Historic Building Tour
Travis Stanton, editor of EXHIBITOR magazine, will give a presentation titled The Crème de la Crème: Inspiration from Award-Winning Exhibits, Events, and Experiences. You'll learn about both emerging trends and tried-and-true strategies by examining award-winning marketing programs of companies ranging from Intel Corp. and The Coca Cola Co. to John Deere and Bayer HealthCare.

With these exemplary examples at its core, the session explores exhibit design, promotional tactics, and mobile devices from both a trade show and corporate event context. See how high-concept exhibit designs, multi-touch integrated marketing campaigns, lightweight materials, and more can help your clients stand out on the trade show floor.

Following the presentation, join us for the Historic Building Tour! You'll take an in-depth look at the historic Washburn A Mill complex and the award-winning Mill City Museum building as a museum guide takes visitors into the building's many nooks and crannies. The tour highlights the lives of the men and women who worked there, how the building functioned during its peak flour milling years, how it changed over time, and how the mill ruin was converted into a museum and office building.

Price: $25 for members, not including the tour, or $30 including the tour. For non-members, the cost is $35 without the tour, or $40 including the tour.

Please RSVP by October 29th. Click here to RSVP and submit payment: www.exhibitormail.com/umedpa/?p=412.

For more information about Mill City Museum, visit www.millcitymuseum.org.

Questions? Contact Mark Kuehl, UMEDPA President, at umedpa@exhibitormail.com or 507-424-4864.




Contact:


umedpa@exhibitormail.com







FIND IT - MARKETPLACE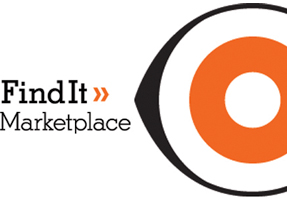 Rental

The Exhibit Company

Tabletop

Brandstand America Inc.

Photography

ALAN HERZIG ASSOCIATES / GreenScreenUSA.com

| | |
| --- | --- |
| | |

>> More Products