trending
Company News
Access Healthcare Practice and biomedwoRx Announce Strategic Partnership

EXHIBITOR News
Marty Smith Certifies 14 in Lean Six Sigma Orange Belt Training for Trade Show Exhibitors

EXHIBITORLIVE News
EXHIBITORLIVE! Begins Next Chapter for Top-Rated EXHIBITOR Conference

New Products
XING EVENTS Introduces people2meet Tool by XING

Company News
Reed Exhibitions Signs Joint Venture with Triune Exhibitors Pvt. Ltd.

New Products
Brand Management Group Introduces KODAK Universal Backlit Glossy Film

EXHIBITOR News
EXHIBITOR Magazine's Portable/Modular Awards Now Accepting Entries

Shows & Events
Gaming Exhibits Grow by 30 Percent at the 2015 International CES

submit your news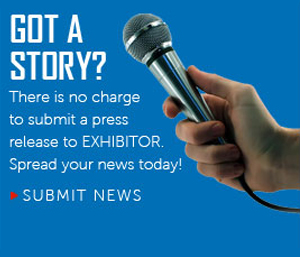 email newsletter
Company News, Shows & Events
Green Meeting Industry Council Launches New Campaign in Support of APEX/ASTM Standards
10/17/2013


The Green Meeting Industry Council announced and launched a new campaign called Ask For It! in support of the APEX/ASTM standards that were completed and published in full this year.

The campaign is targeted at planners, encouraging them to ask suppliers for sustainable practices. The easiest way to do this is by using the APEX/ASTM standard as a guide and resource. Once the conversation is started, the next step is to register their events and certify them at whatever level they find achievable to comply with the standards. It also is a call to action for suppliers to the event and meeting industry- venues, food and beverage, hotels and others, to certify against the standards at least to level one compliance.

The standards cover the nine sectors of a meeting or event - destination, venue, accommodations, food & beverage, transportation, AV, Exhibit Hall, marketing communications and on-site office. These standards provide the common vocabulary and guidelines for anyone wanting to run a more sustainable meeting, whether planner or supplier. The standards were developed by the CIC and GMIC to provide a framework for sustainable meetings and events.

"Planners have the power and the ability to implement change and push the industry along. The GMIC mission has always been to work to transform the event industry towards a more sustainable way of operating and a more responsible practice of managing and executing events. The Ask For It campaign is one more step in fulfilling that mission" says Lindsay, Arell, sustainable programs manager at the Colorado Convention Center, GMIC Board Member and driving force behind the campaign.

Early adopters of the standards that have already registered and certified include the Colorado Convention Center, the Orange County Convention Center in Orlando and the Sands Expo Center in Las Vegas.

The intent of this campaign is to raise awareness of the standards and tie into broader educational components that GMIC is rolling out over time.

"While we have seen some early success in venues certifying against the standards, it is now time to scale up this effort and have planners ask for it when they are working with their venues and within their entire supply chains. We've seen that suppliers respond to demand when asked and that planners ask for it more when they see suppliers standing up and delivering the kinds of products needed to make sustainability a core practice of event planning" said Paul Salinger, Vice President of Marketing at Oracle and Past President and current Board Member of GMIC.

For more information or to get involved in the campaign, visit the Sustainability Hub, Booth 2264 on the IMEX America show floor. Attendees can take the pledge and start today to Ask For It!


About GMIC
The Green Meeting Industry Council (GMIC) is the premier global community solely dedicated to sustainable meetings and events through education, research, policy, and standards. As an active member of the Convention Industry Council (CIC), GMIC inspires and trains leaders at all levels to make meetings better through sustainable solutions. www.gmicglobal.org




Contact:


amanda@gmicglobal.org







FIND IT - MARKETPLACE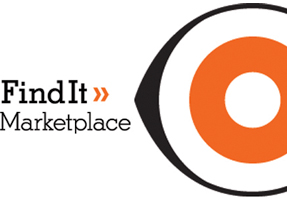 Exhibit Producers

CEP Exhibit Productions, Inc.

Exhibit Producers

Impact Unlimited

Banner Displays

Expand International of America, Inc.

| | |
| --- | --- |
| | |

>> More Products