trending
Company News
Freeman's Customer Support Center Honored by J.D. Power's Certified Call Center Program for Fourth Consecutive Year

Company News
Live Marketing Wins MarketingProfs Bright Bulb Award for Best B2B Marketing Project

Company News
Group Delphi Acquires Image Exhibits

Shows & Events
2014 International CES to Feature Record Number of Automotive Exhibitors

New Products
Scanotes Introduces QR Code App

Company News
Kaon Interactive Wins Tabby Award For Best Business App For Mobile Marketing

EXHIBITOR News
EXHIBITOR Magazine Recognizes Four Companies for Excellence in Print Advertising

Company News
PosterGarden Launches New Wholesale Business

submit your news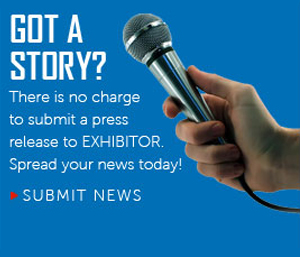 email newsletter
Company News, Shows & Events, Venues & Destinations
Lynnwood Convention Center Welcomes 2013 Digital Expo
10/24/2013


The Digital Expo will be returning to the Lynnwood Convention Center November 2-3, 2013. Hours of the event are Saturday from 10am-6pm and Sunday 10am-5pm. Admission is free to the public.

The Digital Expo is the largest photo show on the west coast and features classes, speakers and industry vendors.

The event will offer 35 free seminars on topics ranging from using all of a camera's features to lighting techniques to capturing better landscape, nature and travel images. All classes are taught by seasoned photographers and industry professionals.

Three well-known photographers will speak throughout the conference, sharing their famous pieces and the stories behind the images. Special guest speakers include:
David Hume Kennerly, 1972 Pulitzer Prize winner for his photos of the Vietnam War and President Gerald Ford's personal photographer. American Photo Magazine named Kennerly "One of the 100 Most Important People in Photography."
Jennifer Wu, professional photographer best known for her nature, landscape and night photography. Wu was named by Canon USA to the elite group of photographers, Explorers of Light.
Robin Layton, Pulitzer Prize nominated photographer whose work has been featured in the Smithsonian. Life magazine named Layton one of the most talented photographers in America.

In addition to classes and speakers, photo industry vendors will be at the event offering deals on cameras, lighting gear and more. Manufacturer representatives will be on hand to show all the latest gear and provide attendees hands-on interaction.

To learn more about the guest speakers and see the seminar schedule for Saturday and Sunday, go to www.kenmorecamera.com/t-Expo2013.aspx


About Lynnwood Convention Center
Opened in 2005 in Lynnwood, Washington, the Lynnwood Convention Center is situated in the heart of Washington's aerospace, high tech and bio-med corridor. Conveniently located near I-5, I-405 and Hwy 99, the Center offers individualized meeting spaces with full onsite audiovisual and electrical support, and first class, 5-star resort quality in-house catering. The facility has adopted green/sustainable initiatives that include composting, an extensive recycling program, and transitioning to the use of all green chemicals. For more information, visit www.lynnwoodcc.com.

About Lynnwood Public Facilities District
Formed in 1999, the Lynnwood Public Facilities District is governed by a Board of five members appointed by the Lynnwood City Council. The District retains SMG to manage the facility.

About SMG
Founded in 1977, SMG provides management services to more than 230 public assembly facilities including convention and exhibition centers, arenas, stadiums, theatres, performing arts centers, equestrian facilities, science centers and a variety of other venues. With facilities across the globe, SMG manages more than 14.4 million square feet of exhibition space and over 1.75 million sports and entertainment seats. As the recognized global industry leader, SMG provides venue management, sales, marketing, event booking and programming, construction and design consulting, and pre-opening services. SMG also offers food and beverage operations through its concessions, catering and special events division, SAVOR, currently servicing more than 100 accounts worldwide. For more information visit www.smgworld.com.




Contact:


info@lynnwoodcc.com







FIND IT - MARKETPLACE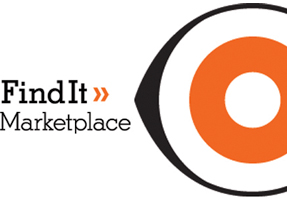 Furniture

Angles on Design, Inc.

Audiovisual Display Stands

Lilitab

Pop-Up

Brandstand America Inc.

Exhibit Producers

CEP Exhibit Productions, Inc.

>> More Products