trending
EXHIBITOR2014 News
EXHIBITOR Magazine Announces 2014 Award Winners

New Products
Kaon Interactive Introduces ADN Cloud-based Digital Marketing Platform

EXHIBITOR News
EXHIBITOR Magazine Named a Finalist for Seven Maggie Awards

EXHIBITOR2014 News
MC2 Identifies Exhibit Marketers Dreams for Trade Show Programs

People
Nimlok Welcomes Tim Carter as Digital Marketing Manager

EXHIBITOR News
EXHIBITOR Magazine to Offer Lean Six Sigma Orange Belt Certification in Chicago, July 22-24

Venues & Destinations
The Swiss Tech Convention Center a Laboratory for Conferences of the Future

EXHIBITOR2014 News
Exhibit Design Students Take the Stage at EXHIBITOR2014

submit your news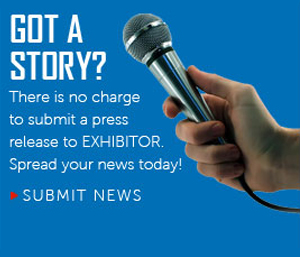 email newsletter
Company News, New Products, Shows & Events
GenieConnect Showcases Award-Winning Event Technology at Expo! Expo!
12/5/2013


GenieConnect (www.genie-connect.com), the event participation solutions provider for the events industry, is set to showcase their Award-Winning MarketingConnect, the intelligent marketing automation system for events, at this year's Expo! Expo! taking place 11-12 December 2013 at George R. Brown Convention Center, Texas, USA.

MarketingConnect, won the EIBTM Technology Watch Award this year for innovation within the events industry. As an integrated marketing automation solution, MarketingConnect has been designed to utilize event and attendee behavior information gathered from other GenieConnect tools to generate relevant and personalized content, which is then channeled through attendee communications channels such as emails, and mobile push messages. This allows event organizers to send highly targeted and relevant information to attendees to maximize engagement throughout the entire event life cycle.

Giles Welch, CEO of GenieConnect comments, "We are excited to showcase MarketingConnect to Event Organizers in North America. Our team will be holding live demonstrations of MarketingConnect as well as our mobile event apps and attendee web portals, throughout Expo! Expo! to show event organizers how they can improve engagement throughout the event lifecycle and ultimately increase returns for their events."

GenieConnect are inviting all Expo! Expo! attendees to visit booth 556 to discuss the benefits of personalization for event attendees, as well as the benefits of email marketing for increasing event app uptake and attendee engagement, and maximizing event communications throughout the year.

The Event Participation Solutions provider has also confirmed that they will be participating in the IAEE Treasure Hunt. This competition will provide one lucky winner with a Holiday to Hawaii for two people. The prize will include two round-trip American Airline flights and accommodation at the Hilton Hotel Resort in Honolulu. To enter the competition, visit the GenieConnect booth (556) at Expo! Expo!

If you would like to make an appointment with GenieConnect, please email marketing@genie-connect.com or contact via www.genie-connect.com/about/contact. For more information about Expo! Expo! and how to register, please visit www.iaee.com/events--education/expo-expo-annual-meeting.


About GenieConnect
Established in 2010, GenieConnect is a leading provider of event participation solutions, offering unique insight and business intelligence to organisers and enhanced event experiences for their attendees.

The mobile apps and web portals created are best of breed solutions for event organisers, corporations and associations to deploy under their own brand to deliver more for participants at their events. For more information go to www.genie-connect.com.




Contact:


marketing@genie-connect.com







FIND IT - MARKETPLACE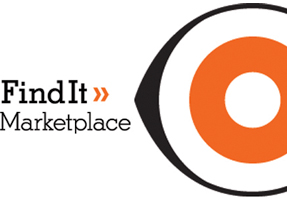 Used Exhibits

Used Booths, Division of Rental Advantage, Inc.

Insurance

Allen Financial Insurance Group

Exhibit Producers

Elevation Exhibits & Events

In-line Systems

Skyline Exhibits

>> More Products