trending
Company News
Access Healthcare Practice and biomedwoRx Announce Strategic Partnership

EXHIBITOR News
Marty Smith Certifies 14 in Lean Six Sigma Orange Belt Training for Trade Show Exhibitors

EXHIBITORLIVE News
EXHIBITORLIVE! Begins Next Chapter for Top-Rated EXHIBITOR Conference

New Products
XING EVENTS Introduces people2meet Tool by XING

Shows & Events
Gaming Exhibits Grow by 30 Percent at the 2015 International CES

Company News
Reed Exhibitions Signs Joint Venture with Triune Exhibitors Pvt. Ltd.

New Products
Brand Management Group Introduces KODAK Universal Backlit Glossy Film

EXHIBITOR News
EXHIBITOR Magazine's Portable/Modular Awards Now Accepting Entries

submit your news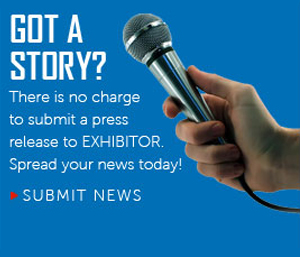 email newsletter
Company News, New Products
Freeman Launches Encore Event Technologies
1/9/2014


Freeman announced that AVT Event Technologies and Encore Productions, two of its leading technology providers for the hospitality industry, have come together to form Encore Event Technologies, the newest powerhouse offering from Freeman in the hospitality audiovisual space.

The combination of AVT and Encore under the Encore Event Technologies brand will provide its customers with direct access to a greater pool of resources and capabilities. Encore Event Technologies is one of the most advanced production companies in the industry and will be a complete one stop shop for next-generation technology and full event production needs.

"Establishing a single brand entity that represents Freeman's hotel segment has always been part of our long-term vision," said Eddy Eisenberg, President, Encore Event Technologies. "With Encore Event Technologies, we blend the best of what AVT and Encore have to offer – exceptional team members, rock-solid industry knowledge and unique technical expertise – with an expanded arsenal of solutions and our unwavering commitment to deliver unmatched service and support to our customers."

The new division currently serves over 100 properties in North America, including some of the most well-known hotels and hotel-casinos in the country. Encore's Production Division will continue to provide the same services as it has in the past, but will now also act as the production company for Encore Event Technologies.

"AVT and Encore's customers have overwhelmingly said that it is the quality of work, the innovation delivered time and again, and the dedication to relationships that keeps them coming back," said Ken Sanders, President, Freeman Audio Visual. "The integration of both divisions strengthens the principles that have been part of both companies since their creation. AVT and Encore have always had parallel philosophies – to deliver the most unique, creative and innovative solutions in the industry. We will continue to operate with this directive and continue to reinforce Freeman's commitment to provide exceptional customer service and results."

The introduction of Encore Event Technologies is the first of many new developments on the horizon as Freeman Audio Visual continues to enhance its audio visual and technology offering to provide stronger and more valuable solutions to its customers.


About Encore Event Technologies
Encore Event Technologies is one of the leading audiovisual technology providers in the hospitality space. Established in 2014 through the integration of well-respected solutions providers, AVT Event Technologies and Encore Productions, Encore Event Technologies combines the best of both companies to deliver comprehensive and innovative in-house audiovisual, staging, and production services that cater to the unique needs of hotels, hotel-casinos and resorts across North America. Encore Event Technologies operates as part of Freeman Audio Visual, a division of Freeman, the leading global partner for integrated experiential marketing solutions for live engagements including expositions, conventions, corporate events, and exhibits. For more information, visit www.encore-us.com.

About Freeman
Founded in 1927, Freeman is the leading global partner for integrated experiential marketing solutions for live engagements including expositions, conventions, corporate events and exhibits. Headquartered in Dallas, with over 70 offices in North America and the U.K., Freeman produces more than 4,300 expositions annually, including 135 of the 250 largest U.S. trade shows, and 11,000 other events worldwide. Customer-driven, Freeman offers a total package of solutions, with a scope of products and services unmatched by the competition. An employee-owned company, Freeman places an emphasis on respect for people and providing unparalleled customer service. Freeman has received numerous trade show industry awards for excellence in leadership, creative design, community service, innovation and customer-driven partnerships. For more information, visit www.freemanco.com.




Contact:


Allison.Francis@edelman.com


Related News
Freeman's Customer Support Center Honored by J.D. Power's Certified Call Center Program for Fourth Consecutive Year






More information about Freeman...
FIND IT - MARKETPLACE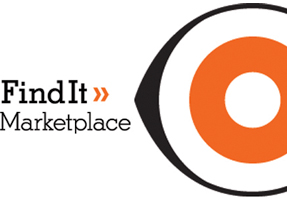 Fasteners

Display Innovations

Flooring

K&S International, Inc

Staffing

All Aces Promotional Staffing, Inc

In-line Systems

Olson Visual Displays

>> More Products