trending
Company News
Access Healthcare Practice and biomedwoRx Announce Strategic Partnership

EXHIBITOR News
Marty Smith Certifies 14 in Lean Six Sigma Orange Belt Training for Trade Show Exhibitors

EXHIBITORLIVE News
EXHIBITORLIVE! Begins Next Chapter for Top-Rated EXHIBITOR Conference

New Products
XING EVENTS Introduces people2meet Tool by XING

Shows & Events
Gaming Exhibits Grow by 30 Percent at the 2015 International CES

Company News
Reed Exhibitions Signs Joint Venture with Triune Exhibitors Pvt. Ltd.

New Products
Brand Management Group Introduces KODAK Universal Backlit Glossy Film

EXHIBITOR News
EXHIBITOR Magazine's Portable/Modular Awards Now Accepting Entries

submit your news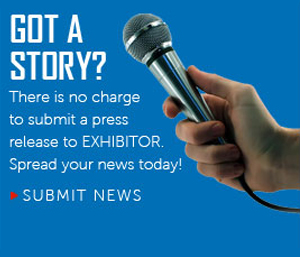 email newsletter
Company News, New Products
GSW Launches iQ.3Dbooth to Enhance the Virtual Trade-Show Experience
1/9/2014


GSW, an inVentiv Health company and leader in healthcare advertising, has announced the release of iQ.3Dbooth, an immersive virtual reality (VR) application that brings a vivid trade show experience to computers, iPads and other tablet devices. Optimized for the pharmaceutical industry, the app enables drug companies to give physicians and other customers an interactive tour of their products, expanding the potential audience and extending the life of the exhibit.

"The experience is completely engaging and is the next best thing to actually being there in person, but without the hassles and expenses of travel," says Dean Thornberry, vice president of product marketing at GSW. "For viewers, they get to stay home. For marketers, they get to extend the trade show well beyond the show date and reach a larger audience on a broad, global scale."

Over the past two years, GSW has seen growing enthusiasm among pharmaceutical clients for iPad and Android-based VR marketing tools. These versatile apps generate excitement among customers such as prescribing physicians and pharmacists, some of whom frequently attend medical trade shows and understand the attraction of a booth that's rich in video and interactive features.

In the past, working with the drug company, it might take software developers four months to build a virtual model of a booth with these components, which a representative might use to present product information to doctors. Now, because the elements of the digital model have been standardized in the app, such a virtual booth can be completed in days, not months. "With iQ.3Dbooth, we can provide all the functional requirements and options pharma companies require on a pre-packaged technology platform, in a fraction of the time, and at a lower cost," Thornberry says. "The marketer can now promote the product in an exciting fashion on almost any device or browser before, during or after the event."

"3Dbooth is another example of the commitment GSW has shown toward new product development," said GSW President Joe Daley, who explained that the app is just one of many such products in the pipeline. "We will continue to innovate based on learnings from the front-lines of healthcare and we'll develop new products like this to fit the ever-changing needs of physicians."

Creating a virtual booth with iQ.3Dbooth takes just a few steps. First, the vendor creates a physical model of the booth, assembling all the content, such as literature, images, and videos. Next, the creator of the booth assigns locations where each of these "assets" will reside in the computer-generated model. As soon as GSW receives this information from the vendor, it loads the data onto a server and sends the vendor a passcode or token, which is typed into the login screen on the iPad app.

The client can now explore the virtual booth and take customers on a tour, navigating through the 3D environment by means of controls built into the user interface. As the operator rotates or changes the viewing perspective on the iPad or in a browser, he or she can interact with embedded hotspots to examine content such as PDF files, videos and interactive tables. iQ.3Dbooth is also programmed with a lead-generation feature that captures viewer information. This enables sales and marketing personnel to populate their CRM databases and follow up with app-generated leads.

The iQ.3Dbooth demo app is available for free download on the iTunes App Store and Google Play. To learn more, go to www.iq3dbooth.com to view a product demonstration or request pricing and more information.


About iQ
iQ is the innovation lab of GSW. They're a dedicated team of engineers, designers, planners, and strategists committed to solving pharma's persistent marketing challenges with big new ideas and fast-start tools and technologies. iQ invents new kinds of opportunity for pharmaceutical and healthcare brands and solves persistent marketing challenges with fast-moving technologies like mobile, slate, gaming, etc. To learn more about iQ go to www.gswinnovation.com.


About GSW
GSW is a full-service healthcare communications agency that goes beyond advertising to create personalized brand experiences. These experiences involve, inspire, educate, and activate people through ongoing brand journeys. One of the largest healthcare advertising agencies in the world, GSW turns messages into brand experiences with the goal of transforming people's lives. Building partnerships with pharmaceutical, biotech, and health-and-wellness clients in 18 major markets around the world, GSW creates marketing solutions through a comprehensive and wide array of services including advertising, digital and closed-loop marketing, strategic insight, branding, communications planning, predictive modeling, market access strategies, media and market research. The agency is led by a team of best-in-class marketers who have experience with a variety of stakeholders such as healthcare professionals, patients, caregivers, payers and consumers. GSW is part of inVentiv Health Communications (iHC), the inVentiv Health Division dedicated to delivering exceptional, global, multichannel communications to organizations focused on health and wellness. For more information visit www.gsw-w.com.




Contact:


dmarinacci@gsw-w.com







FIND IT - MARKETPLACE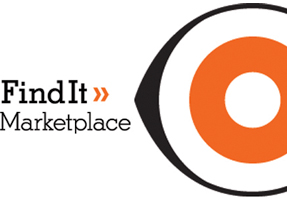 Interactive Multimedia

Cineviz

Shipping and Transportation

UPS Trade Show Services

Truss / Spaceframes

Milos Structural Systems

Furniture

Angles on Design, Inc.

>> More Products