trending
Company News
Kaon Interactive and GE Healthcare Take 1st Place at DxMA Global Marketing Summit

People
Larry Kulchawik Releases Book 'Trade Shows from One Country to the Next'

Company News
Fixation Marketing Wins 'Best Online Ad' Award for Client BIO

New Products
Post-Up Stand Expands Printing Capabilities on Metal and Wood

Company News
The National Conference Center Recommends Ten Top Apps For Event Planners

People
The EDPA Foundation's Annual Student Scholarship Program Now Accepting 2015 Applications

Company News
IAEE Public Events Council Releases Analysis of the Public Events Industry, 2009-2014

Shows & Events
Telecommunications Industry Association Hosts oneM2M Showcase

submit your news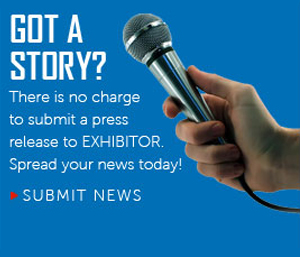 email newsletter
Company News, People
Joe Belli Named President of Eide Industries, Inc.
1/9/2014


Joe Belli has been named President of Eide Industries, Inc. of Cerritos, California. Eide is a 76-year-old custom manufacturing company specializing in fabric and metal structures, architecturally designed shade structures, tensile structures, kinetic canopy systems and commercial awnings.

Joe Belli replaces Don Araiza as the company's fifth president since 1938. Araiza, has been with Eide since 1973 and had served as the company's president since 1985. Don Araiza is now serving as the company's Contracts and Legal Administrator, as a Board Member and remains a Shareholder.

Belli, who has been with the company since 1981 plans to maintain Araiza's values of integrity, quality, service and attention to detail. "…succession planning is an important function for all companies" said Joe Belli, …"I will continue to rely on Araiza's experience, wisdom and knowledge in the years to come. …We also plan to emphasize our unique architectural design, engineering and manufacturing capabilities and focus on more complex projects than we had in the past".

During its 76 years of continuous operation, Eide Industries has become a major supplier to the architectural and building industry with welded steel and aluminum frames, exterior fabric covers and large-scale-graphics. Eide's industrial sewing origins date-back to the late1800's when the Eide Family made sails in New Zealand and Seattle.

Today, Eide Industries employs 65 manufacturing and administrative professionals and operates from a 41,000 square foot facility in Southern California. The company provides custom fabric and metal products, related design, engineering and installation services nationwide. Eide Industries is a licensed contractor in the states of California, Nevada, Hawaii and Arizona. For more information go to www.eideindustries.com.




Contact:


ken@eideindustries.com







FIND IT - MARKETPLACE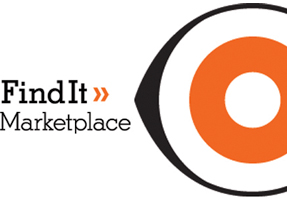 Banner Displays

Expand International of America, Inc.

Exhibit Producers

DisplayWorks | MCG

In-line Systems

Skyline Exhibits

Measurement

Exhibit Surveys, Inc.

>> More Products