trending
Company News
Access Healthcare Practice and biomedwoRx Announce Strategic Partnership

EXHIBITOR News
Marty Smith Certifies 14 in Lean Six Sigma Orange Belt Training for Trade Show Exhibitors

EXHIBITORLIVE News
EXHIBITORLIVE! Begins Next Chapter for Top-Rated EXHIBITOR Conference

New Products
XING EVENTS Introduces people2meet Tool by XING

Shows & Events
Gaming Exhibits Grow by 30 Percent at the 2015 International CES

Company News
Reed Exhibitions Signs Joint Venture with Triune Exhibitors Pvt. Ltd.

New Products
Brand Management Group Introduces KODAK Universal Backlit Glossy Film

EXHIBITOR News
EXHIBITOR Magazine's Portable/Modular Awards Now Accepting Entries

submit your news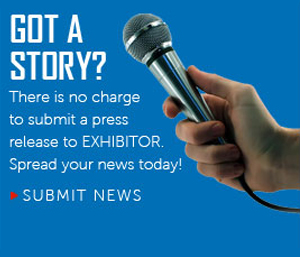 email newsletter
Company News, People, Shows & Events
HCEA 2014 Summit Opening Session With Michael McLinden Explores New Ways to Deliver Marketing Value
1/16/2014


This year's Opening Session during the 2014 Healthcare Convention & Exhibitors Association (HCEA) Healthcare Convention Marketing Summit, January 22-23, in Philadelphia, PA will explore the characteristics of value proposition including direct and indirect relationships and new ways to deliver marketing value. Michael McLinden, partner and chief strategy officer for Mc|K Healthcare in Boston, MA, will present this year's Opening Session on Thursday, January 23 from 9:00-10:30 AM at the Philadelphia Marriott Downtown.

McLinden has more than 25 years of experience in medical marketing, providing Mc|K Healthcare clients with vast proprietary market vision, strategic leadership, and promotional insight to build brand value and enhance brand loyalty in highly competitive and complex markets. Over his career, McLinden has played a central role in the launch of dozens of brand-name drugs and new technologies, and is also a specialist in biotechnology and bioprocessing, having worked on some of the world's first DNA sequencing and synthesis technology. Prior to founding Mc|K in 2003, McLinden led the planning and market strategies group for the Boston office of IPG's Lowe Grob Health & Science, where he was appointed Managing Director in 2001.

Following the Opening Session, the Summit will offer additional high-level current topics in the healthcare convention marketing industry. The newly formatted HCEA 2014 Summit features consecutive educational sessions and an additional half day of programming, as well as panels and interactive sessions on topics including:
• Transparency and its impact on the future of congresses in the U.S. and abroad
• Accountable care organizations (ACOs) and integrated delivery networks (IDNs) as part of the emerging healthcare marketplace
• Center for Medicaid and Medicare Services (CMS) update on the Open Payments Program (Physician Payments Sunshine Act)
• Future brand marketers and their thoughts on healthcare marketing
• Consumer-oriented marketing as a new frontier for healthcare events

There will be educational and networking opportunities for all levels of professionals in the healthcare convention & exhibits industry including senior-level and young professionals.

Registration, sponsorship and additional details about the Summit can be viewed at www.hcea.org.


About Healthcare Convention & Exhibitors Association
The Healthcare Convention & Exhibitors Association (HCEA) is the only association solely dedicated to improving the effectiveness and promoting the value of all conventions, meetings and exhibitions for the healthcare industry. HCEA represents organizations involved in healthcare exhibitions and conventions.




Contact:


cspradley@kellencompany.com







FIND IT - MARKETPLACE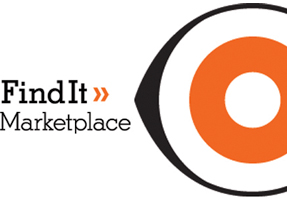 | | |
| --- | --- |
| | |

Banner Displays

Expand International of America, Inc.

Audiovisual Equipment

Muse Presentation Technologies

Event Marketing

Live Marketing

>> More Products