trending
Company News
Access Healthcare Practice and biomedwoRx Announce Strategic Partnership

EXHIBITOR News
Marty Smith Certifies 14 in Lean Six Sigma Orange Belt Training for Trade Show Exhibitors

EXHIBITORLIVE News
EXHIBITORLIVE! Begins Next Chapter for Top-Rated EXHIBITOR Conference

New Products
XING EVENTS Introduces people2meet Tool by XING

Company News
Reed Exhibitions Signs Joint Venture with Triune Exhibitors Pvt. Ltd.

New Products
Brand Management Group Introduces KODAK Universal Backlit Glossy Film

Shows & Events
Gaming Exhibits Grow by 30 Percent at the 2015 International CES

EXHIBITOR News
EXHIBITOR Magazine's Portable/Modular Awards Now Accepting Entries

submit your news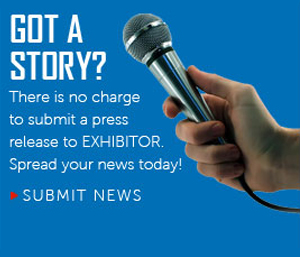 email newsletter
Awards, Company News, People, EXHIBITOR News
Robert Corona Completes Certified Trade Show Marketer Program
1/13/2014


Robert Corona has joined the ranks of the trade show industry's top talent by completing EXHIBITOR's Certified Trade Show Marketer (CTSM) accreditation program, the only university-affiliated certification program in the trade show and event marketing industry.

Robert Corona started the certification process in March of 2008 in order to improve his company's trade show marketing strategies. He has successfully accomplished all of the CTSM program requirements: a 28-course core curriculum, a comprehensive examination and acceptance of a Candidate Portfolio. Corona will be recognized in March 2014 as one of the new CTSM graduates at the annual awards ceremony at EXHIBITOR2014.

Corona is a Veteran of the United States Army and has worked in the trade show and event industry for a total of 19 years. He started his professional trade show and event career while working at Namco America in 1994. In 2006, he joined the trade show team at Activant Solutions, now Epicor Software Corporation, and has since then, been promoted to Marketing, Trade Show Manager. His years of experience and recently completed CTSM certification have made him an invaluable member and resource of the marketing and trade show team.

"The CTSM certification program has been one of the most challenging projects I've completed to advance my knowledge of the trade show industry," said Robert Corona, CTSM, Marketing Trade Show Manager for Epicor. "In completing the CTSM program, I have been able to communicate the importance of selecting the right trade shows to attend, how to align the company's core values and goals for each market or trade show and, most importantly, how to measure set goals to report ROI and ROO."

About CTSM
Created in 1992, the Certified Trade Show Marketer (CTSM) program, sponsored by EXHIBITOR, is affiliated with Northern Illinois University Outreach to assure academic standards are met. All CEUs earned in the program are awarded by NIU. EXHIBITOR's CTSM program has over 3,000 professionals enrolled. For more information, go to www.ctsm.com.

About EXHIBITOR2014
Held every March in Las Vegas, EXHIBITOR SHOW is the leading educational conference and exhibition for trade show and event marketing professionals worldwide. The weeklong conference draws more than 5,000 attendees. EXHIBITOR2014 will take place at The Mandalay Bay Convention Center, Las Vegas, March 16-20, 2014. For more information, go to www.exhibitor2014.com.

About Epicor Software Corporation
Epicor Software Corporation is a global leader delivering inspired business software solutions to the manufacturing, distribution, retail and services industries. With over 40 years of experience serving small, midmarket and larger enterprises, Epicor has more than 20,000 customers in over 150 countries. Epicor enterprise resource planning (ERP), retail management software, supply chain management (SCM), and human capital management (HCM) enable companies to drive increased efficiency and improve profitability. With a history of innovation, industry expertise and passion for excellence, Epicor provides the single point of accountability that local, regional and global businesses demand. The Company's headquarters are located in Dublin, California, with offices and affiliates worldwide. For more information, visit www.epicor.com.




Contact:


jnelson@ctsm.com







FIND IT - MARKETPLACE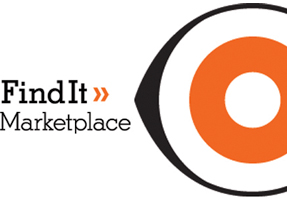 | | |
| --- | --- |
| | |

Cable Display Systems

Gyford StandOff SystemsŪ

| | |
| --- | --- |
| | |

Furniture

Angles on Design, Inc.

>> More Products