trending
Company News
Access Healthcare Practice and biomedwoRx Announce Strategic Partnership

EXHIBITOR News
Marty Smith Certifies 14 in Lean Six Sigma Orange Belt Training for Trade Show Exhibitors

EXHIBITORLIVE News
EXHIBITORLIVE! Begins Next Chapter for Top-Rated EXHIBITOR Conference

New Products
XING EVENTS Introduces people2meet Tool by XING

Shows & Events
Gaming Exhibits Grow by 30 Percent at the 2015 International CES

Company News
Reed Exhibitions Signs Joint Venture with Triune Exhibitors Pvt. Ltd.

New Products
Brand Management Group Introduces KODAK Universal Backlit Glossy Film

EXHIBITOR News
EXHIBITOR Magazine's Portable/Modular Awards Now Accepting Entries

submit your news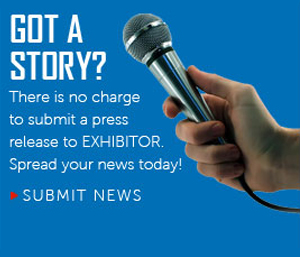 email newsletter
Company News, People
SmartSource Computer & Audio Visual Rentals Adds Timothy M. Barry as Sales Account Executive
1/16/2014


SmartSource Computer & Audio Visual Rentals (Hauppauge, NY, has announced that Timothy M. Barry has joined the company as a Sales Account Executive. Barry will serve from SmartSource's Washington, DC office and concentrate on the association market for the company's audiovisual, information technology and digital engagement solutions. He brings over 15 years of business development, technical training and meeting planning industry experience to his new role at SmartSource.

SmartSource Director of Sales, Mid-Atlantic region, Chuck DiGiaimo commented, "We are excited to have Tim on our team and look forward to leveraging his proven track record meeting the needs of associations and meeting planners in combination with our extensive portfolio of leading-edge technologies."

Prior to joining SmartSource, Barry served as Business Development Manager with Pro Video Group (New Park, PA) where his many achievements included designing a digital signage network utilizing large format displays for trade show conventions called "Power Ad." He was also credited with expanding the organization's core services by securing key GSA contracts for audiovisual production and related marketing services.

In addition to his role at Pro Video, Barry served as the Business Development Manager at Video Equipment Rentals (Lanham, MD). During his tenure, he expanded the company's Mid-Atlantic regional customer base six-fold within a four-year period. His professional career also includes a National Sales Manager position with Eyewitness Surveillance (Lanham, MD) where his responsibilities included developing and maintaining relationships with meeting planners and their respective trade associations.

According to SmartSource President and CEO Mike McClernon, "The addition of Tim to the SmartSource team further demonstrates our commitment to meeting planners and associations. His extensive knowledge and experience will facilitate our mission in meeting this valued customer sector's needs with the highest level of service and technical expertise."

Barry served in the United State Navy from May 1976 through May 1990 and is a graduate of Quincy Vocational Technical High School (Quincy, MA). He resides in Severn, MD.


About SmartSource Computer & Audio Visual Rentals
SmartSource Rentals provides a unique range of rental products and services under the overall brand "Total Technology." SmartSource has the largest national footprint in the computer and audio visual rental space.

The company serves the trade show, professional conferences, and general technology markets. SmartSource is widely recognized for its breadth and depth of offerings and seamless systems integration for even the most complex temporary installations. By leveraging high performance IT, AV, and the latest interactive technologies, SmartSource helps marketers effectively convey and distill their brand messages with optimum, impactful impressions. SmartSource Rentals has fully-staffed and equipped branch offices in 21 major metropolitan markets. Founded in 1984 as Rent-a-PC, the company was the pioneer market maker in technology rentals. For more information, visit www.smartsourcerentals.com or call 800-888-8686.




Contact:


dmautuori@optonline.net


Related News
SmartSource Computer & Audio Visual Rentals Announces Corporate Green Initiatives





More information about SmartSource Computer & Audio Visual Rentals ...
FIND IT - MARKETPLACE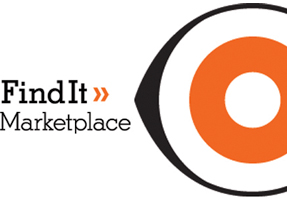 In-line Systems

Tiger Presentations

Exhibit Producers

SoftSpace

Exhibit Producers

Pinnacle Exhibits

International

Giant International Ltd

>> More Products