trending
EXHIBITORLIVE News
Impact XM Launches New Global Brand

EXHIBITORLIVE News
Nomadic Display Celebrates 40 Years of Service to the Trade Show Industry

EXHIBITORLIVE News
Expand International Introduces the Expand GrandFabric at EXHIBITORLIVE

EXHIBITORLIVE News
EXHIBITOR Magazine Announces 2015 Award Winners

EXHIBITORLIVE News
EXHIBITOR Magazine Partners with Pixe Social to Provide Smart Social Solutions at EXHIBITORLIVE

Venues & Destinations
Springfield, IL to Host Ten National Meetings and Events in 2015

EXHIBITORLIVE News
Alliance Tech to Exhibit Event Technology Solutions and Lead Conference Sessions at EXHIBITORLIVE

People
Dallas Market Center Announces Two Company Promotions

submit your news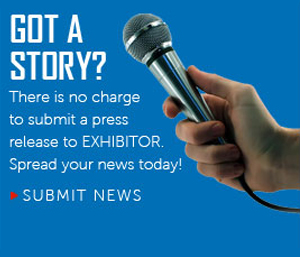 email newsletter
Company News, Venues & Destinations
Walter E Washington Convention Center Worker ID System Registration - January 17-21
1/16/2014


ESCA representatives will be at the Walter E. Washington Convention Center on Saturday, Jan. 17 through Tuesday, Jan. 21. to assist any contractor or union personnel with training and/or registering for Photo I.D. Badges. Please ensure that your company administrator(s) is registered on the system, otherwise we will not be able to register your employees on-site. Also, please notify me of your intention to attend at your earliest convenience. We will need to know the date, time and number of people you will have registering or attending for training. Please instruct all employees to arrive with some form of state issued identification or a union ID card of some fashion. The following is the schedule of operations:

Dates: Saturday through Monday, January 17-20
Time: 8:00am-6:00pm
Location: 750 N ST, NW (MAP)

Date: Tuesday, January 21
Time: 8:00am-1:00pm
Location: 750 N ST, NW (MAP)

As a follow-up to the Washington Convention and Sports Authority T/A Events DC Director of Public Safety Gerald Wilson's letter regarding the ESCA Worker Identification badge program, the following is additional information regarding the Worker Identification System (WIS) that should give you a better understanding of the program. Please go to ESCA's WIS web page to download a PDF overview of the system, view video demonstrations of working in the online system, and register your company administrator in the system. WIS is a completely web-based program and is designed so that contractors can order their employee badges online on a 24/7 basis.

For your information and for your traveling employees, the WIS badge is also required for working in the following facilities across the country:
Atlantic City Convention Center
Boston Convention & Exhibition Center
Cashman Center in Las Vegas
Hynes Convention Center in Boston
Irving Convention Center in Irving, TX
Duke Energy Convention Center in Cincinnati, OH
George R Brown Convention Center in Houston, TX
Georgia World Congress Center in Atlanta, GA
Las Vegas Convention Center
Miami Beach Convention Center
Music City Center in Nashville
Walter E Washington Convention Center


Many other facilities across the country are considering implementing the program, so stay tuned for updates on the system as they become available. Your WIS Administrators will be notified ever time a new facility is added and/or there are updates to the programming that would affect your working in the system.

If you have any questions about registering your company or sending your designated WIS Administrator to the meeting after reviewing the overview, please feel free to contact me directly. We STRONGLY suggest that you review the WIS Training Demo Videos prior to working in the system.

Register your company now at www.escawis.com.




Contact:


Mitt@esca.org







FIND IT - MARKETPLACE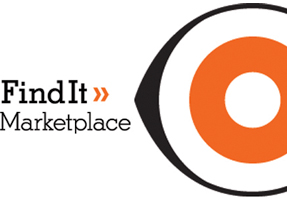 Lead Management

Reality Engineering Solutions

Exhibit Producers

Studio Displays, Inc.

Exhibit Producers

Imagecraft Exhibits

Audiovisual Equipment

SmartSource Computer & Audio Visual Rentals

>> More Products