trending
Company News
Access Healthcare Practice and biomedwoRx Announce Strategic Partnership

EXHIBITOR News
Marty Smith Certifies 14 in Lean Six Sigma Orange Belt Training for Trade Show Exhibitors

EXHIBITORLIVE News
EXHIBITORLIVE! Begins Next Chapter for Top-Rated EXHIBITOR Conference

New Products
XING EVENTS Introduces people2meet Tool by XING

Company News
Reed Exhibitions Signs Joint Venture with Triune Exhibitors Pvt. Ltd.

New Products
Brand Management Group Introduces KODAK Universal Backlit Glossy Film

EXHIBITOR News
EXHIBITOR Magazine's Portable/Modular Awards Now Accepting Entries

Shows & Events
Gaming Exhibits Grow by 30 Percent at the 2015 International CES

submit your news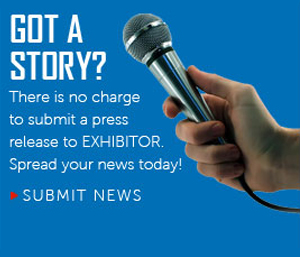 email newsletter
Company News, Shows & Events
QuickMobile, PCMA and FreemanXP Introduce Hackathon at Convening Leaders 2014
1/16/2014


QuickMobile, PCMA and FreemanXP will cast a significant spotlight on mobile event technology at the first-ever Mobile App Hackathon at PCMA's Convening Leaders 2014 conference January 12-15, 2014 at Boston's Hynes Convention Center. The Hackathon will challenge participants to create game-changing mobile technology for the events industry, while also showing Convening Leaders' attendees how a hackathon can benefit their own conferences and meetings. The Hackathon will feature IT students from Boston-area colleges and local web/mobile developers competing for $5,000 in prize money.

"QuickMobile has been conducting internal hackathons since its inception, and the results are invaluable to our company and customers," says Patrick Payne, CEO of QuickMobile. "While hackathons are common at technology conferences, it's about time that the growing event industry takes advantage of their benefits. A great deal of ingenuity can come from unexpected collaborations, and the external expertise and experiences will undoubtedly deliver innovative ideas and creative solutions that can benefit everyone involved in meeting planning, management and execution, as well as attendees. We're excited to have the Mobile App Hackathon at Convening Leaders where event planners can learn how to use hackathon-like events at their own conference or within their own organizations to develop innovations that will benefit the entire industry."

Participants will be tasked with building working mobile functionality within a 45-hour timeframe. Their solutions will be based on the theme of "[R]evolutionize Connectivity" and must address one of several provided scenarios dealing with event connectivity and communications challenges. Solutions will be presented to a panel of QuickMobile team members and academic experts who will judge the entries and determine prizes. The winner receives $3,500, and second place receives $1,000. Third place receives $500.

"Mobile meeting app innovation takes center stage at the Hackathon, and we couldn't have picked better partners than QuickMobile and FreemanXP to make it happen," said Kelly Peacy, Senior Vice President, Education & Meetings, PCMA "Mobile technology has changed the way that our industry professionals approach many aspects of their jobs, and has had a tremendous impact on how our attendees engage before, during and after events. The Hackathon provides Convening Leaders' attendees with the opportunity to witness firsthand an exciting evolution in mobile event app technology and how to potentially use this innovative hackathon meeting style in their own events. It's a complete win-win for our membership."

The Mobile App Hackathon at PCMA's Convening Leaders will kickoff Monday, January 13th at 1:00 p.m. inside the Learning Lounge 2.0. The Learning Lounge 2.0, powered by Freeman, is a new area within the conference dedicated to creating opportunities for the PCMA community to collaborate and engage.

"PCMA challenged us to create a space where its members could interact, share and get more involved," said Chris Cavanaugh, President of FreemanXP. "In addition to fostering community, the Learning Lounge is also an innovation incubator. The Hackathon is one important example of PCMA's commitment to innovation as it brings together the fresh new perspective of the developer community, with the ideas and contributions of PCMA members."

"We're thrilled to partner with PCMA and FreemanXP on this event." Payne added, "Mobile event apps have come a long way in terms of acceptance and adoption, and attendees, meeting organizers and meeting owners are much more sophisticated and expect much more in 2014. This Hackathon is one more indication that mobile technology and innovation is becoming increasingly important to successful meetings. The Boston area is known around the world for its deep pool of IT talent, and we look forward to the unique perspectives that they will bring to the Hackathon and the event industry. "

To register for the event or for more information, visit bit.ly/1cFBcEx.


About QuickMobile
QuickMobile is transforming meetings and events with mobile apps that engage and delight audiences. QuickMobile's mobile engagement platform creates an always-on communication channel that allows event owners to increase attendee participation, build loyalty and generate revenue through richer experiences. By fully leveraging the capabilities of QuickMobile's mobile and social solutions, customers can extend events into yearlong conversations and build lasting relationships with their audiences. QuickMobile's head office is located in Vancouver, Canada. For more information, visit www.quickmobile.com. Follow QuickMobile on Twitter @quickmobile.

About FreemanXP
FreemanXP uses the power of social engagement to inspire audiences to action. Whether online or face-to-face, FreemanXP connects individuals and brands in ways that accelerate engagement and create transformational change on a global scale. FreemanXP is an experience marketing boutique within the greater Freeman organization, offering a full range of marketing solutions from strategy and creative services through event/production management and measurement. For more information, visit www.freemanxp.com or @freemanxp.

About Professional Convention Management Association
PCMA is the multi-channel professional resource and premier educator for leaders in the meetings, conventions, events and trade show industries. PCMA provides their 6,000+ members with a community of likeminded colleagues, innovative education and creative global solutions to enhance both their professional development and their organization's face-to-face and virtual connections. Headquartered in Chicago, PCMA has 17 chapters throughout the United States, Canada and Mexico with members in more than 35 countries. For additional information, please visit the PCMA Web site at www.pcma.org.




Contact:


susie@crossborderpr.com







FIND IT - MARKETPLACE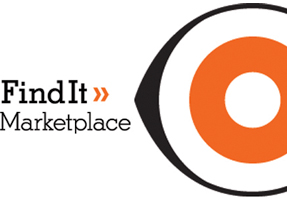 Staffing

ShowMax Marketing

Lighting

Light Source Inc.

Exhibit Producers

Hamilton Exhibits, LLC

| | |
| --- | --- |
| | |

>> More Products