trending
Company News
Kaon Interactive and GE Healthcare Take 1st Place at DxMA Global Marketing Summit

Company News
Fixation Marketing Wins 'Best Online Ad' Award for Client BIO

New Products
Post-Up Stand Expands Printing Capabilities on Metal and Wood

Company News
The National Conference Center Recommends Ten Top Apps For Event Planners

People
The EDPA Foundation's Annual Student Scholarship Program Now Accepting 2015 Applications

People
Larry Kulchawik Releases Book 'Trade Shows from One Country to the Next'

Company News
IAEE Public Events Council Releases Analysis of the Public Events Industry, 2009-2014

Shows & Events
Telecommunications Industry Association Hosts oneM2M Showcase

submit your news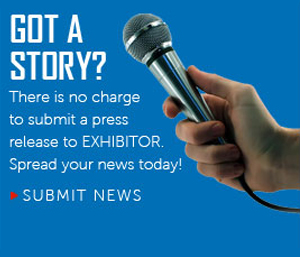 email newsletter
Company News, New Products
Colonial Saw Announces Tenso P-14 Connector for Display Manufacturers
1/16/2014


Colonial Saw is proud to announce the arrival of the new Tenso® P-14 connector from Lamello that allows users to quickly and easily create completely invisible connections. Made from rugged fiberglass reinforced plastic, Tenso P-14 pulls from the center of the joint so it ensures that the clamping force is at the correct angle and there is no raking. The connector eliminates the need to clamp, which is faster, uses less space, and prevents marring. Work pieces connected with Tenso P-14 are easily stackable and can be moved immediately--no wait time for glue drying process. Tenso P-14 is an international Interzum Award winner for intelligent material and design.

Installation of Tenso P-14 is simple-a T-shaped groove is made in the work piece by almost any CNC machine with a mounted groove cutter or the new hand-held Lamello Zeta P 2 Biscuit Joiner with oscillating (up and down) cutter action. Tenso P-14 is then inserted by hand into the T groove, locking perfectly into the work piece for a strong and tight installation. Glue is applied to the joint and then Tenso P-14 snaps together creating a perfectly invisible connection. There is no risk of torsional movement due to its patented ridge system, which connects and aligns with only one fitting. The Tenso P-14 is for glued connections in a wide variety of applications, including:
Attaching face frames, toe kicks, solid wood edging and drop fronts
Drawers sides and fronts, ship flat pack
Column coverings and door frames
Any work pieces with pre-finished surfaces
Closet components and open shelving
Furniture which is shipped assembled i.e. sideboards, kitchen and bathroom cabinets
Joining of any work pieces that are being glued

Tenso P-14 connectors are distributed exclusively in the U.S. by Colonial Saw Company. They are available in 80, 300 and 1000 pair packaging. For more information, contact Karl Frey, Lamello Product Manager, Colonial Saw, Inc., 845 Milliken Ave., Suite F, Ontario, CA 91761, TEL: (909) 390-5465, FAX: (909) 390-5470, kfrey@csaw.com, www.csaw.com

Lamello U.S.A. is a division of Colonial Saw Company, Inc., the exclusive importer of Swiss-made Lamello specialty tools, biscuits, and biscuit joiners for over 40 years. Lamello products are available from authorized dealers throughout the USA. Lamello invented the biscuit joining system in the early 1950s, and today the company is a world-famous industrial manufacturer of wood joining technology and tools. For over half a century, Colonial Saw Company has delivered uncompromising performance and value, along with one of the most comprehensive and responsive after-sale customer support programs in the American woodworking machinery industry.

YouTube Video Link for Tenso P-14: youtu.be/97thYipfn14




Contact:


kfrey@csaw.com







FIND IT - MARKETPLACE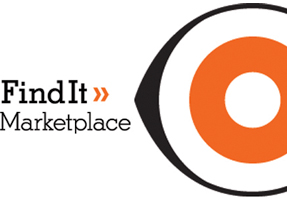 Computer Rental

Rentacomputer.com

| | |
| --- | --- |
| | |

Rental

Structure Exhibits

Measurement

Exhibit Surveys, Inc.

>> More Products