trending
Company News
Access Healthcare Practice and biomedwoRx Announce Strategic Partnership

EXHIBITOR News
Marty Smith Certifies 14 in Lean Six Sigma Orange Belt Training for Trade Show Exhibitors

EXHIBITORLIVE News
EXHIBITORLIVE! Begins Next Chapter for Top-Rated EXHIBITOR Conference

New Products
XING EVENTS Introduces people2meet Tool by XING

Company News
Reed Exhibitions Signs Joint Venture with Triune Exhibitors Pvt. Ltd.

New Products
Brand Management Group Introduces KODAK Universal Backlit Glossy Film

EXHIBITOR News
EXHIBITOR Magazine's Portable/Modular Awards Now Accepting Entries

Company News
AEG Releases 2014 Sustainability Report and Shows Progress Toward 2020 Environmental Goals

submit your news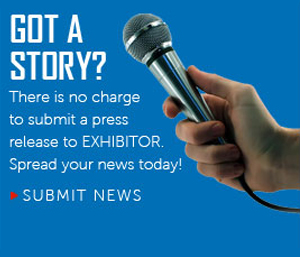 email newsletter
Company News, New Products
PeopleVisionFX Creates PhotonOpticon Curator for Singapore Art House
1/16/2014


Utilizing its PhotonOpticon technology, PeopleVisionFX has created a holographic Curator for the new ArtHouse museum in Singapore. The Curator was conceived as a whimsical alien that appears as a holographic projection. He greets visitors to the museum in a series of lobbies. In each case, he provides guests with informative and entertaining descriptions of the artwork that they are about to see in the next gallery.

Since he is a hologram, the Curator can appear in any form that he chooses. He is a particular fan of nineteenth century America, so he has chosen to appear as a Victorian-era adventurer. In addition to his imaginative description of the history of the galleries, the Curator carries a portable holographic projector that he can use to create images of the paintings as he describes them.

The PhotonOpticon technology that makes the Curator possible is a translucent video projection on a transparent screen. According to PeopleVisionFX president, Wayne Sullivant, the PhotonOpticon is an ideal presentation device for the unique needs of the Curator presentation. "Unlike traditional holograms, the PhotonOpticon creates images are able to move and to incorporate synchronized audio" says Sullivant.

PeopleVisionFX, of Roselle, NJ, produces and markets creative special effects for theme parks, museums and trade show exhibits. In addition to the PhotonOpticon, PeopleVisionFX technologies also include a unique system for three dimensional video projection. Products of this technique include the Anatomical VideoSculpture and the SpokesMannequin® an animated figure that accurately reproduces the voice, likeness and expressive nuances of a live presenter. For more information, contact Wayne Sullivant at (973) 509-2056, waynesullivant@msn.com or www.peoplevisionfx.com.




Contact:


waynesullivant@msn.com







FIND IT - MARKETPLACE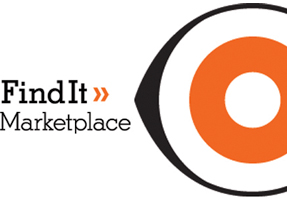 Pop-Up

Expand International of America, Inc.

Exhibit Producers

MG Design Associates

Designers

Studio Ralph Tullie

Mobile Applications

Alliance Tech

>> More Products