trending
Company News
Access Healthcare Practice and biomedwoRx Announce Strategic Partnership

EXHIBITOR News
Marty Smith Certifies 14 in Lean Six Sigma Orange Belt Training for Trade Show Exhibitors

EXHIBITORLIVE News
EXHIBITORLIVE! Begins Next Chapter for Top-Rated EXHIBITOR Conference

New Products
XING EVENTS Introduces people2meet Tool by XING

Company News
Reed Exhibitions Signs Joint Venture with Triune Exhibitors Pvt. Ltd.

New Products
Brand Management Group Introduces KODAK Universal Backlit Glossy Film

EXHIBITOR News
EXHIBITOR Magazine's Portable/Modular Awards Now Accepting Entries

Company News
AEG Releases 2014 Sustainability Report and Shows Progress Toward 2020 Environmental Goals

submit your news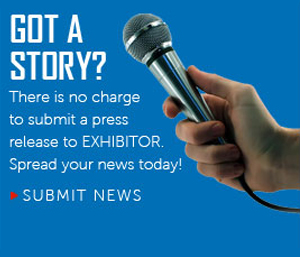 email newsletter
Company News, People
Exhibit Surveys' Alissa Algarin Earns CTSM Certification
1/23/2014


Exhibit Surveys, Inc., the leading provider of research, measurement, and consulting services exclusively for the exhibition and event industry announced today that Alissa Algarin, senior project manager, has earned her CTSM (Certified Trade Show Marketer) certification.

Algarin will celebrate with other CTSM recipients at the CTSM New Graduate Awards Banquet and Ceremony during EXHIBITOR2014 in March.

"Alissa is the first Exhibit Surveys employee to be certified in any of the available programs," said Jonathan "Skip" Cox, CEO and president, Exhibit Surveys Inc. "CTSM certification is rigorous, and Alissa worked very hard to attain this considerable accomplishment. On behalf of the entire Exhibit Surveys team, I offer our heartiest congratulations."

"Even though the management of trade shows isn't part of Alissa's normal role in the industry, we loved her spirit and were impressed with how she jumped right in to learn that side of the industry and did it," commented Jan Nelson, CTSM, executive director, EXHIBITOR.

"Earning my CTSM provided a broad yet in-depth understanding of trade show marketing," commented Algarin. "From the strategic level to the intricacies of the logistics, this program covered it all. This provides me with greater insight regarding the challenges and issues that arise for measuring the results and impacts of trade shows, conferences, and events, and will allow me to provide greater insights to Exhibit Surveys' clients."


About CTSM
CTSM (Certified Trade Show Marketer) is the only university-affiliated professional certification program in the exhibit marketing industry. First and foremost the CTSM program trains candidates in trade show and event marketing. Candidates are required to complete a curriculum of 28 sessions which equals 42 hours of classroom study. These sessions are offered at EXHIBITOR2014 and EXHIBITORFastTrak conferences, and online through EXHIBITOR eTrak. Candidates also complete a three-hour comprehensive exam which tests them on the basic knowledge skills required of trade show marketers. A candidate portfolio is also required to demonstrate application of the skills required for the exhibit or event marketing professional. Upon completion, candidates earn 4 CEUs through its university affiliate, Northern Illinois University Outreach. For more information go to www.ctsm.com.

About Exhibit Surveys, Inc. Exhibit Surveys, Inc. has specialized exclusively in conducting research, measurement and strategic consulting for the exhibition and event marketing industry for 51 years. The company has conducted primary research on more than 5,000 exhibitions and events and over 10,000 individual exhibits in all major segments of commerce on six continents. Its clients represent all segments of the event industry, including exhibition organizers, exhibitors, private event organizers, suppliers, CVBs and convention facilities. For more information, follow Exhibit Surveys on Facebook, Twitter, LinkedIn, and visit www.exhibitsurveys.com or call 1.800.224.3170. To download a free white paper, "Beyond ROI and ROO: Using Measurement to Enhance Decisions and Improve Exhibit Results," go to www.exhibitsurveys.com/whitepapers.




Contact:


marilyn@kronercommunications.com


Related News
Exhibit Surveys CEO Skip Cox Elected IAEE Chair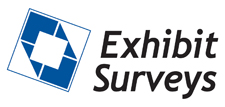 More information about Exhibit Surveys, Inc....
FIND IT - MARKETPLACE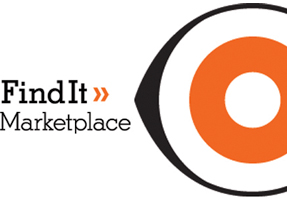 Modular Exhibit Systems

Radius Display Products

Modular Exhibit Systems

Nimlok

Pop-Up

Orbus Exhibit & Display Group

| | |
| --- | --- |
| | |

>> More Products