trending
Company News
Access Healthcare Practice and biomedwoRx Announce Strategic Partnership

EXHIBITOR News
Marty Smith Certifies 14 in Lean Six Sigma Orange Belt Training for Trade Show Exhibitors

EXHIBITORLIVE News
EXHIBITORLIVE! Begins Next Chapter for Top-Rated EXHIBITOR Conference

New Products
XING EVENTS Introduces people2meet Tool by XING

Shows & Events
Gaming Exhibits Grow by 30 Percent at the 2015 International CES

Company News
Reed Exhibitions Signs Joint Venture with Triune Exhibitors Pvt. Ltd.

New Products
Brand Management Group Introduces KODAK Universal Backlit Glossy Film

EXHIBITOR News
EXHIBITOR Magazine's Portable/Modular Awards Now Accepting Entries

submit your news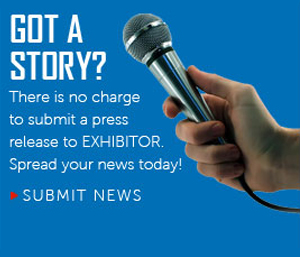 email newsletter
Company News, People
Edlen Welcomes New Additions to the Las Vegas and San Francisco Offices
1/23/2014


Edlen Electrical Exhibition Services is pleased to announce new additions to its Las Vegas and San Francisco offices.

Edlen is pleased to welcome Samara Plastini to Edlen's Las Vegas office as a National Sales Manager. Samara comes to Edlen with a decade of experience in the trade show and event industry. A graduate of Pace University, Samara spent time with the National Association for The Specialty Food Trade, a general service contractor and a non-profit prior to joining Edlen. She is active in the Las Vegas Hospitality Association and Valley High School's Academy of Hospitality and Tourism. Samara will manage sales in the Las Vegas market, as well as, regional and national sales efforts. Samara may be reached at 6705 S. Eastern Ave., Las Vegas, NV 89119 or Phone (702) 385-6911 Fax (702) 385-1810 or splastini@edlen.com.

Keri Fullwood joined the Edlen San Francisco team as an Account Coordinator. Keri comes to Edlen from a technology company where she worked as a marketing manager. A graduate of Abertay University in Scotland, Keri spent eight years abroad and worked as an account manager for a global security software vendor. Keri is passionate about events, marketing and photography and is excited to join the Edlen team. Keri may be reached at 129 Sylvester Road, S. San Francisco, CA 94080 or Phone (650) 225-0900 Fax (650) 225-0950 or kfullwood@edlen.com.


About Edlen Electrical Exhibition Services
Edlen Electrical Exhibition Services is the nation's leading independent temporary utility contractor to the trade show, convention and special event industry. Edlen is a national company based out of Las Vegas, servicing more than 5,000 events annually and providing exclusive, preferred or recommended services in over 200 convention facilities nationwide. For more information, please visit www.edlen.com.




Contact:


julie@edlen.com


Related News
Edlen Welcomes New Additions to the Chicago and Anaheim Offices






FIND IT - MARKETPLACE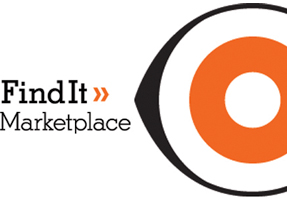 Modular Exhibit Systems

The Exhibit Pro, Inc.

Banner Displays

Radius Display Products

| | |
| --- | --- |
| | |

Lighting Products

Prism Trade Show Lighting

>> More Products