trending
Company News
Access Healthcare Practice and biomedwoRx Announce Strategic Partnership

EXHIBITOR News
Marty Smith Certifies 14 in Lean Six Sigma Orange Belt Training for Trade Show Exhibitors

EXHIBITORLIVE News
EXHIBITORLIVE! Begins Next Chapter for Top-Rated EXHIBITOR Conference

New Products
XING EVENTS Introduces people2meet Tool by XING

Shows & Events
Gaming Exhibits Grow by 30 Percent at the 2015 International CES

Company News
Reed Exhibitions Signs Joint Venture with Triune Exhibitors Pvt. Ltd.

New Products
Brand Management Group Introduces KODAK Universal Backlit Glossy Film

EXHIBITOR News
EXHIBITOR Magazine's Portable/Modular Awards Now Accepting Entries

submit your news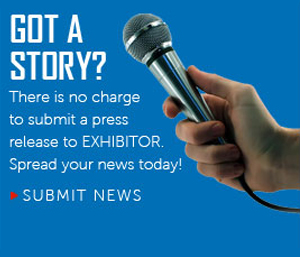 email newsletter
Company News, Shows & Events
Hanley Wood's 2013 Int'l Pool I Spa I Patio Expo Reflects Positive Industry Growth
1/23/2014


Hanley Wood Exhibitions reports significant attendee growth at its 2013 International Pool | Spa | Patio Expo, a signal to the industry that positive growth is in store for in 2014. Total attendance was 11,120, a 16% attendee increase over the 2012 show in New Orleans. Attendees represented all segments of the industry, including pool/spa builders, retailers, service companies, designers, and landscape architects from around the globe. The conference program also showed significant growth with a 16% attendance over the previous year.

The 2013 Pool | Spa | Patio Expo was held at the Mandalay Bay Convention Center in Las Vegas, with the educational conference taking place November 9-14. Attendees found a wide collection of products, services and technologies available on the show floor, and exhibitors were pleased with excellent traffic during the show. The educational conference featured over 40 new classes, which were developed with the support of a special advisory panel. Completely redesigned pre-conference programs were presented by The Association of Pool & Spa Professionals and Genesis 3.

"A constant buzz of business occurring on the floor could be heard from every corner of the expo hall; it was electric," said Tracy Garcia, CEM, Director of the Expo. "We have many exhibitor commitments already in place for 2014, so we are very optimistic as we look forward our 2014 show in Orlando."

"We could not be more pleased with the results of the 2013 Expo. Rave reviews from attendees and our members about the show floor and educational offerings, coupled with the continued buzz from our Awards of Excellence sponsorship of the Welcome Party and the great responses from exhibitors make this show a real success," said Rich Gottwald, the new CEO and President of APSP and the show's official sponsor, who had a 2,500 square foot booth at the show. APSP also hosted a Big Dog reception for APSP certified professionals, included a VIP lounge in their booth and launched their new Wave Young Professionals Network initiative at the 2013 PSP Expo.

With 1,400 + booths represented by 539 exhibiting companies, the show floor was comprised of 140,850 net square feet of exhibit space, with an additional 10,000 net square feet of educational and training space. Of the 539 exhibiting companies, 125 were first-time exhibitors. It was clear the exhibitors spent a lot of time and energy ensuring an incredible show floor experience for the attendees. And that inspiring show floor did not go unnoticed by the attendees as the show maintained a high level of attendance on the show floor across all three days of the expo with the feedback being incredibly positive.

The 2014 Int'l Pool | Spa | Patio Expo will be held November 5-7, 2014, at the Orange County Convention Center in Orlando, Florida, USA. The educational conference will be held November 2-7. Online registration will open in late June.

For information about the Int'l Pool | Spa | Patio Expo, visit www.PoolSpaPatio.com.


About the Show
The International Pool | Spa | Patio show is made up of the former Int'l Pool & Spa Expo, Backyard Living Expo and AQUA Shows. The show was honored by Trade Show Executive Magazine in two categories as a Fastest 50 Growing Tradeshow Honoree for 2012. The show is owned/ produced by Hanley Wood Exhibitions, a division of Hanley Wood LLC. Sponsors include the Association of Pool & Spa Professionals [APSP], Pool & Spa News. The show is endorsed by the Genesis 3.

About Hanley Wood
Hanley Wood, LLC is the premier information, media, event, and strategic marketing services company serving the residential, commercial design and construction industries. Utilizing the largest editorial- and analytics-driven construction market database, the company produces powerful market data and insights; award-winning publications, newsletters and websites; marquee trade shows and executive events; and strategic marketing solutions. To learn more, visit www.hanleywood.com.




Contact:


mswayze@hanleywood.com


Related News
Hanley Wood Launches TileExpo and The International Surface Event East






FIND IT - MARKETPLACE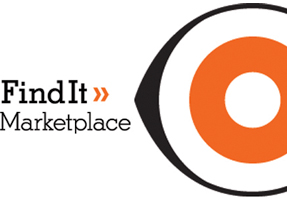 Tabletop

Skyline Exhibits

In-line Systems

Brandstand America Inc.

| | |
| --- | --- |
| | |

Furniture

CORT Exhibit House Furnishings

>> More Products