trending
Company News
Access Healthcare Practice and biomedwoRx Announce Strategic Partnership

EXHIBITOR News
Marty Smith Certifies 14 in Lean Six Sigma Orange Belt Training for Trade Show Exhibitors

EXHIBITORLIVE News
EXHIBITORLIVE! Begins Next Chapter for Top-Rated EXHIBITOR Conference

New Products
XING EVENTS Introduces people2meet Tool by XING

Shows & Events
Gaming Exhibits Grow by 30 Percent at the 2015 International CES

Company News
Reed Exhibitions Signs Joint Venture with Triune Exhibitors Pvt. Ltd.

New Products
Brand Management Group Introduces KODAK Universal Backlit Glossy Film

EXHIBITOR News
EXHIBITOR Magazine's Portable/Modular Awards Now Accepting Entries

submit your news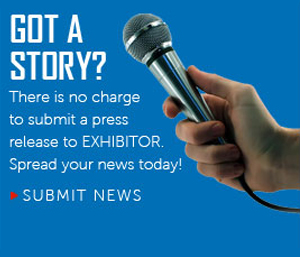 email newsletter
Company News, People, Venues & Destinations
Charlie Nicosia and Mike Magee Join the CSC Board of Directors
1/23/2014


Absolute Production Services (Absolute) and Prime Electrical & Exhibition Services (Prime EES) is proud to announce its principals Charlie Nicosia and Mike Magee have joined the Board of Directors of the Chicago Sports Commission (CSC). Absolute, is a total solution for corporate event production services and Prime EES provides electrical, rigging and plumbing services to McCormick Place and Navy Pier. Formed in 2011, the CSC, a division of Choose Chicago, Inc., pursues, supports and attracts sporting events and sport-related business opportunities to Chicago that will positively impact the city's economy. CSC serves as a clearinghouse and resource for sport event owners and organizations interested in hosting events in Chicago. The CSC's mission is inline with the objectives of Nicosia and Magee: to help bring more events, trade shows and meetings to Chicago.

"We are proud of the opportunity to work with the CSC," says Nicosia. "Absolute and Prime EES are not just dedicated to their clients in the respective scope of services. Both entities are determined to bring more awareness to Chicago's event venues and work with organizations that come here ensuring their needs are met above and beyond their expectations; and that they leave Chicago wanting to come back again."

"The Chicago Sports Commission is grateful for the investment made by Absolute and Prime EES," adds John Murray, Board Chair of CSC. "Sports tourism is a team sport and we are delighted to have Charlie and Mike on the team."

Absolute is a total solution for production services. Since its inception more than 19 years ago, Absolute has worked with agencies, associations, meeting-planners and corporations to ideate, build and execute their programs globally. Absolute services range from promotional marketing tours, corporate meetings, trade shows, to experiential events such as the MGD Blind Date Concert Tour, to the award-winning Chrysler Camp Jeep and BK FamFest to name a few.

Taking advantage of new legislation and work rule changes, Prime EES was conceived to service the meeting and trade show industry at McCormick Place and Navy Pier. Already servicing more than 30 shows, Prime EES now brings competitive pricing to electrical, plumbing and rigging needs at both facilities with at-cost electrician labor rates and transparency billing. With over 100 years of combined experience and a labor force of over 125 people, Prime EES has the key relationships, knowledge, network and ability to offer new and cost effective solutions with a new labor management methodology.

For more information on Absolute or Prime EES, log on to www.absolutepros.com or www.primeees.com.




Contact:


Lissa@serafin.com







FIND IT - MARKETPLACE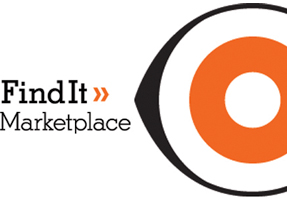 Rental

MG Design Associates

Exhibit Producers

Czarnowski

Exhibit Producers

Reveal Marketing Group, Inc.

Exhibit Producers

Marketcraft Studios

>> More Products