trending
Company News
Access Healthcare Practice and biomedwoRx Announce Strategic Partnership

EXHIBITOR News
Marty Smith Certifies 14 in Lean Six Sigma Orange Belt Training for Trade Show Exhibitors

EXHIBITORLIVE News
EXHIBITORLIVE! Begins Next Chapter for Top-Rated EXHIBITOR Conference

New Products
XING EVENTS Introduces people2meet Tool by XING

Shows & Events
Gaming Exhibits Grow by 30 Percent at the 2015 International CES

Company News
Reed Exhibitions Signs Joint Venture with Triune Exhibitors Pvt. Ltd.

New Products
Brand Management Group Introduces KODAK Universal Backlit Glossy Film

EXHIBITOR News
EXHIBITOR Magazine's Portable/Modular Awards Now Accepting Entries

submit your news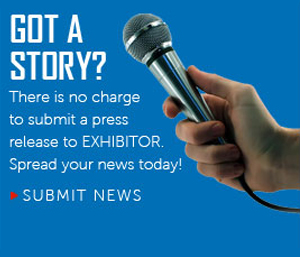 email newsletter
Company News, Shows & Events, EXHIBITORLIVE News
The Rogers Company to Attend EXHIBITOR2014
1/30/2014


The Rogers Company announced that they will be returning to exhibit at EXHIBITOR 2014 in Las Vegas, Nevada this March. The conference will be held at the Mandalay Bay Convention Center, March 16-20, 2014 and the exhibit hall is open March 17-19.

The Rogers Company will present "Service is an Art form" in a custom 10x20 exhibit that will include several interactive touch-screen modules for viewing their most recent portfolio of dynamic, state-of-the-art custom and rental exhibits, branded environments and partnership events. The custom programming of the Rogers interactive portfolio will demonstrate how content creation for interactive displays within exhibits and corporate events is a value-added proposition through The Rogers Company.

The exhibit design will be an artistic renovation of their EXHIBITOR2012 display that helped earn Rogers the honor of "Best in Show – New Exhibitor". This new look will showcase their talent for creating new exhibits, re-purposing existing display properties or customizing rental exhibits, which is a booming trend in today's exhibit industry.


About The Rogers Company
For over 69 years, The Rogers Company has been an award winning designer and manufacturer of branded environments for trade show exhibits, corporate events, lobbies, show rooms and retail environments – essentially any place where communicating a brand is vital. In addition to its 3D marketing services, The Rogers Company is also a full service trade show and event implementation partner providing turnkey services and support for its corporate clients throughout the country.

With its complete design staff, skilled craftsman and construction facilities, Rogers can custom build a wide range of branded environments to suit any need. Through its strategic partner network, the company also provides a wide range of portable and modular display solutions, support and logistics for international trade shows and private events, and an extensive rental inventory of both custom and portable display products. For more information, visit www.therogersco.com.

About EXHIBITOR2014
EXHIBITOR is the World Conference and Exhibition for Trade Show and Corporate Event Marketers. This five-day educational event features 220 seminars and workshops with the industry's largest exhibit hall, including nearly 300 exhibitors; this is where you will find the latest products and resources shaping the future of exhibiting and corporate event programs. For more information, go to www.exhibitoronline.com/exhibitorshow/2014.




Contact:


eeldridge@therogersco.com







More information about The Rogers Company...
FIND IT - MARKETPLACE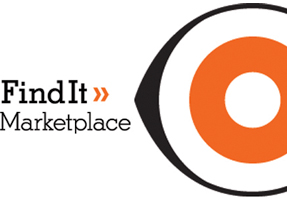 Lighting Products

Pegasus Lighting

Promotional Products

Bagmasters, Division of Majestic Marketing Inc.

Audiovisual Display Stands

Lilitab

Interactive Multimedia

T1Visions

>> More Products