trending
Company News
Access Healthcare Practice and biomedwoRx Announce Strategic Partnership

EXHIBITOR News
Marty Smith Certifies 14 in Lean Six Sigma Orange Belt Training for Trade Show Exhibitors

EXHIBITORLIVE News
EXHIBITORLIVE! Begins Next Chapter for Top-Rated EXHIBITOR Conference

New Products
XING EVENTS Introduces people2meet Tool by XING

Shows & Events
Gaming Exhibits Grow by 30 Percent at the 2015 International CES

Company News
Reed Exhibitions Signs Joint Venture with Triune Exhibitors Pvt. Ltd.

New Products
Brand Management Group Introduces KODAK Universal Backlit Glossy Film

EXHIBITOR News
EXHIBITOR Magazine's Portable/Modular Awards Now Accepting Entries

submit your news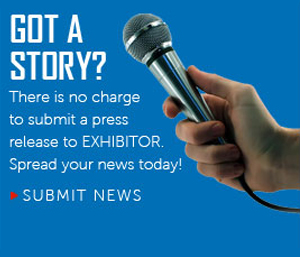 email newsletter
Company News, New Products
WSdisplay Reveals New Toolless Modular Display
1/30/2014


WSdisplay, wholesale supplier of banner stands and portable trade show displays, is happy to spotlight the Tahoe Twistlock—a new, user-friendly modular display. Its setup requires absolutely no tools. A lucid structural design, the parts are made to interlock by simply twisting the ends together by hand. Untwist parts to disassemble. Being toolless also greatly increases the likelihood that this display will be reused, eliminating the problem of having to locate missing screws that may be accidentally lost over time.

Besides being pragmatic, there is an urbane charm to the display. Bordered with translucent acrylic, the sleek frame is made out of lightweight aluminum. Acrylic components include shelves, a table, and printable side wings. An undulate canopy, literally, tops it off. And, custom graphics boldly take center stage, giving potential to attract a convivial audience. Four different Tahoe Twistlock models are already arranged: 10ft. X, 13ft. Y, 20ft. Z and Rack.

Inspired from LEGO®, the pieces are universal. Add parts to create a larger version of the Tahoe Twistlock. For instance, the X can become a Y or a Z months down the road. Or, the Y can be separated into an X and a Tahoe Rack, and so on. Further customization options are available. The universal pieces allow more creativity and flexibility. And with graphics that can be swapped out as desired, this modular display yields adaptability and longevity.

For more information, visit www.wsdisplay.com.




Contact:


victoria@wsdisplay.com







FIND IT - MARKETPLACE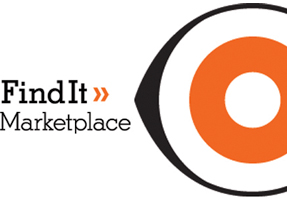 Shipping and Transportation

ELITeXPO

Flooring

The Inside Track

Publications

EXHIBITOR Magazine

Lighting Products

Light Craft Manufacturing Inc.

>> More Products