trending
Company News
Access Healthcare Practice and biomedwoRx Announce Strategic Partnership

EXHIBITOR News
Marty Smith Certifies 14 in Lean Six Sigma Orange Belt Training for Trade Show Exhibitors

EXHIBITORLIVE News
EXHIBITORLIVE! Begins Next Chapter for Top-Rated EXHIBITOR Conference

New Products
XING EVENTS Introduces people2meet Tool by XING

Shows & Events
Gaming Exhibits Grow by 30 Percent at the 2015 International CES

Company News
Reed Exhibitions Signs Joint Venture with Triune Exhibitors Pvt. Ltd.

New Products
Brand Management Group Introduces KODAK Universal Backlit Glossy Film

EXHIBITOR News
EXHIBITOR Magazine's Portable/Modular Awards Now Accepting Entries

submit your news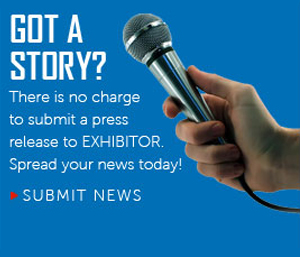 email newsletter
Awards, Company News, People, EXHIBITOR News
Sheri Posey Completes Certified Trade Show Marketer Program
1/29/2014


Sheri Posey has joined the ranks of the trade show industry's top talent by completing EXHIBITOR's Certified Trade Show Marketer (CTSM) accreditation program, the only university-affiliated certification program in the trade show and event marketing industry.

Sheri started the certification process in 2008 in order to support her company's trade show marketing strategies. She has successfully accomplished all of the CTSM program requirements: a 28-course core curriculum, a comprehensive examination and acceptance of a Candidate Portfolio. Sheri will be recognized in March 2014 as one of the new CTSM graduates at the annual awards ceremony at EXHIBITOR2014.

Sheri has been with MC² for the past eight years and began by supporting the Division President and the Account Executives in the Southwest Division. She now reports to the Corporate Marketing Manager and the Chief Marketing Officer and supports all divisions at times as determined by corporate marketing. Former jobs provided stability, but lacked variety or creativity. Here with MC² she has it all. From beginning to end she gets to witness the complete creative process for bringing their clients' brands to life, and she loves it! Sheri has a degree in Commercial Photography and is an avid photographer.

"I'm delighted that Sheri followed through on her goal to get her certification. It widens her personal and career potential within the industry. It keeps her more in touch with our clients programs, makes her a better consultant and benefits our company with her rich knowledge base. As we are deeply involved in the CTSM program through our commitment to the FastTrak seminars, I am proud to have a graduate on our team. It makes total sense as Sheri is involved in the implementation of the CTSM regional seminars." Rob Murphy, MC² Chief Marketing Officer.


About CTSM
Created in 1992, the Certified Trade Show Marketer (CTSM) program, sponsored by EXHIBITOR, is affiliated with Northern Illinois University Outreach to assure academic standards are met. All CEUs earned in the program are awarded by NIU. EXHIBITOR's CTSM program has over 3,000 professionals enrolled. For more information, go to www.ctsm.com.

About EXHIBITOR2014
Held every March in Las Vegas, EXHIBITOR SHOW is the leading educational conference and exhibition for trade show and event marketing professionals worldwide. The weeklong conference draws more than 5,000 attendees. EXHIBITOR2014 will take place at The Mandalay Bay Convention Center, Las Vegas, March 16-20, 2014. For more information, go to www.exhibitor2014.com.

About MC²
MC² is a nationally recognized leader in the exhibit and event marketing industry. The company specializes in trade show booth design and production as well as the management of integrated marketing programs including events, exhibits, permanent and mobile environments and executive briefing centers. Headquartered in Chestnut Ridge, NY, MC² has 12 locations in the United States and Germany to serve such customers as Canon USA, Pioneer Electronics, The Hershey Company, Cisco Systems, and ITT. For more information, visit www.mc-2.com or check out our blog at MC2Talks.mc-2.com/. Follow MC2 on Twitter @MC2_Exhibits and @MC2_FastTrak and MC2Exhibits on Facebook.




Contact:


jnelson@ctsm.com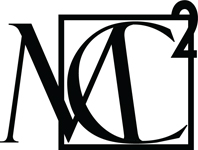 More information about MC2...
FIND IT - MARKETPLACE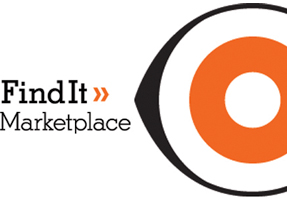 In-line Systems

Brandstand America Inc.

| | |
| --- | --- |
| | |

Modular Exhibit Systems

Skyline Exhibits

Lighting Design

TLS Productions Inc.

>> More Products