trending
Company News
Access Healthcare Practice and biomedwoRx Announce Strategic Partnership

EXHIBITOR News
Marty Smith Certifies 14 in Lean Six Sigma Orange Belt Training for Trade Show Exhibitors

EXHIBITORLIVE News
EXHIBITORLIVE! Begins Next Chapter for Top-Rated EXHIBITOR Conference

New Products
XING EVENTS Introduces people2meet Tool by XING

Shows & Events
Gaming Exhibits Grow by 30 Percent at the 2015 International CES

Company News
Reed Exhibitions Signs Joint Venture with Triune Exhibitors Pvt. Ltd.

New Products
Brand Management Group Introduces KODAK Universal Backlit Glossy Film

EXHIBITOR News
EXHIBITOR Magazine's Portable/Modular Awards Now Accepting Entries

submit your news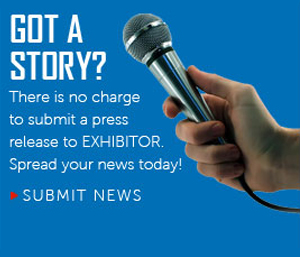 email newsletter
Associations/Press, Company News, People
EDPA Introduces EDPA RFP Certification Program
2/6/2014


The EDPA RFP Certification program seeks to verify that certain items are in existence, that industry standards and best practices are met and adhered to, based on various benchmarks.

Research conducted in 2012 with the assistance of Exhibit Surveys to Corporate Exhibitors proved there "was unanimous enthusiasm for the concept of an EDPA 'Good Housekeeping Seal' that would prescreen exhibit house vendors on the basis of business integrity and operational practices and capabilities. Such a certification would even be a consideration in RFP and RFQ processes." In response to the industry, the EDPA RFP Certification Program has been developed!

EDPA members in good standing are eligible to apply for certification. If the criteria are satisfied, member companies are certified by IComply, a division of BPA Worldwide, (all data submitted is kept CONFIDENTIAL). The certification provides written assurance that the company meets the standards and practices approved by the EDPA. To achieve certification, the member company submits formal documentation along with the application. Once a member receives the EDPA RFP Certification, renewal will be required to maintain their status in the EDPA RFP Certification Directory, annually.

The EDPA RFP Certification assures others that the member company adheres to industry standards and best practices. If desired, prior to sending a RFP, corporations can access certified members through the EDPA RFP Certification Directory. A certified company optionally may purchase a copy of their approved application to be forwarded from the third party reviewer to a prospect. EDPA certified companies demonstrate and promote:
*Ethical Business Practices
*Industry Experience / Participation
*Operational Methodology
*Fiscal Responsibility
*Environmental Stewardship


About The Exhibit Designers and Producers Association (EDPA)
The Exhibit Designers and Producers Association (EDPA), founded in 1954, is an internationally recognized national trade association with more than 300 corporate members from 18 countries that are engaged in the design, manufacture, transport, installation and service of displays and exhibits primarily for the exhibition and event industry. For more information or to take immediate action, please contact Gwen Hill, EDPA VP of Education, by email at gwen.hill@exhibitforce.com or by phone at (713) 331-3325. Visit www.edpa.com for more information.,




Contact:


gwen.hill@exhibitforce.com


Related News
Jay Burkette Named EDPA President for 2014






FIND IT - MARKETPLACE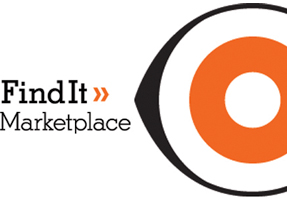 | | |
| --- | --- |
| | |

| | |
| --- | --- |
| | |

Exhibit Producers

Creatacor, Inc.

Tabletop

Brandstand America Inc.

>> More Products