trending
Company News
Access Healthcare Practice and biomedwoRx Announce Strategic Partnership

EXHIBITOR News
Marty Smith Certifies 14 in Lean Six Sigma Orange Belt Training for Trade Show Exhibitors

EXHIBITORLIVE News
EXHIBITORLIVE! Begins Next Chapter for Top-Rated EXHIBITOR Conference

New Products
XING EVENTS Introduces people2meet Tool by XING

Shows & Events
Gaming Exhibits Grow by 30 Percent at the 2015 International CES

Company News
Reed Exhibitions Signs Joint Venture with Triune Exhibitors Pvt. Ltd.

New Products
Brand Management Group Introduces KODAK Universal Backlit Glossy Film

EXHIBITOR News
EXHIBITOR Magazine's Portable/Modular Awards Now Accepting Entries

submit your news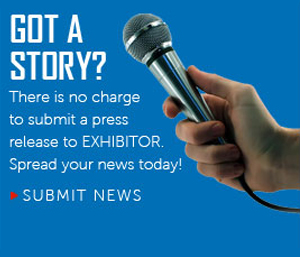 email newsletter
Company News, People
Sho-Link Incorporated Names Jesse Reyna as San Antonio City Manager
2/13/2014


Sho-Link Incorporated® names Jesse Reyna as San Antonio City Manager. This announcement was made by Scott Rudel, President, Sho-Link Incorporated.

It is with great pleasure that Sho-Link Inc. announces Jesse Reyna has taken the position of San Antonio City Manager! Jesse brings 8 years of lead quality experience with Sho-Link and 22 years of industry leadership to his new position as manager. We are certain this move will bring revitalization to San Antonio as the city continues to expand and grow as a convention destination. Please join us in congratulating Jesse in his new role! Jesse can be contacted at jreyna@sho-link.com.

As Jesse transitions in, Sho-Link would like to extend its appreciation for the excellent service provided by Victor Tadefa during his tenure. After 30 years of hard work and dedication, Victor is taking a different approach to the industry. We wish him well in his new endeavors. Thank you Victor!


About Sho-Link
Sho-Link Incorporated is a national event services company that specializes in skilled labor that goes above and beyond the traditional I & D vendors in the industry. For more information, visit www.sho-link.com or call (847) 735-0640.




Contact:


jreyna@sho-link.com


Related News
Sho-Link Names John Levey as Las Vegas City Manager






FIND IT - MARKETPLACE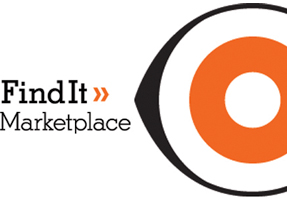 Event Design and Production

Event Central

Fabric Architecture

Origin, a division of Orbus Exhibit & Display Group

In-line Systems

Moss Inc.

Exhibit Producers

Blue Sky Exhibits

>> More Products