trending
Company News
Access Healthcare Practice and biomedwoRx Announce Strategic Partnership

EXHIBITOR News
Marty Smith Certifies 14 in Lean Six Sigma Orange Belt Training for Trade Show Exhibitors

EXHIBITORLIVE News
EXHIBITORLIVE! Begins Next Chapter for Top-Rated EXHIBITOR Conference

New Products
XING EVENTS Introduces people2meet Tool by XING

Company News
Reed Exhibitions Signs Joint Venture with Triune Exhibitors Pvt. Ltd.

Shows & Events
Gaming Exhibits Grow by 30 Percent at the 2015 International CES

New Products
Brand Management Group Introduces KODAK Universal Backlit Glossy Film

EXHIBITOR News
EXHIBITOR Magazine's Portable/Modular Awards Now Accepting Entries

submit your news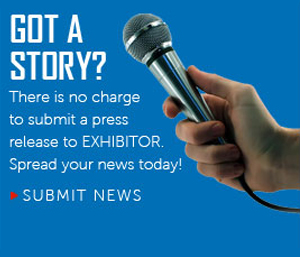 email newsletter
Associations/Press, Company News, Shows & Events
CIC Releases New Data on Economic Impact of Meetings Industry
2/13/2014


The Convention Industry Council releases data on the Economic Significance of Meetings to the US Economy. An update to a 2009 study, new figures show significant increases in meeting participants, tax contribution and job growth from 2009 to 2012.

During the 2012 calendar year, 1.83 million meetings were held in the US, attended by 225 million participants, providing more than $115 billion in contribution to GDP to fuel the economy. Meetings contribution to GDP surpasses that of the air transportation, motion picture, sound recording, performing arts and spectator sport industries.

"The data proves organizations continue to value and place a priority on face-to-face meetings, even during a recovering economy," said Karen Kotowski, CMP, CAE, chief executive of the Convention Industry Council. "Total economic output of meetings was valued at $770.4 billion dollars in 2012, a staggering figure. Not only does that mean more meetings held--they were attended by more people."

"More meetings bring more jobs," continued Kotowski. "Meetings increased employment at a time when many industries didn't have the same opportunity. In 2012, meetings employed nearly 1.8 million people. That translates to 8.3% more jobs created by meetings in 2012 than in 2009, nearly double the average employment growth rate during that time."

Meetings also generated $88 billion in federal, state and local taxes to fund and support communities across the country. The majority of meeting participants in 2012 traveled 50 miles or more to attend a meeting-consuming hotel rooms, restaurant meals and transportation services, positively impacting cities and businesses across the country. As a coalition member of Meetings Mean Business, CIC and this research will be a part of the broader campaign to define and understand the link between meetings and business success.

"These findings from CIC's Economic Significance of Meetings report are another feather in the cap for the meetings, exhibitions and events industry, further proving our incredible value in driving tax revenue, generating billions of dollars and creating jobs," said David DuBois, President of IAEE, Chairman-Elect of CIC and leading coalition member of the Meetings Mean Business campaign. "Meetings really do mean business and we are proud to say that our industry is using one voice to ensure policymakers, consumers and business leaders truly understand our worth and impact."

When the study was originally commissioned in 2009, the research represented much more than hard data. It served as an industry-wide statement. Collectively, CIC and their members took a position and made a commitment to better understand the value of meetings. The update to the study is a reflection of that vision and a continued commitment. An executive summary of the research is available at www.economicsignificancestudy.org.


About the Study
The Economic Significance of Meetings to the U.S. Economy conducted by PwC US was spearheaded by an alliance of organizations representing the collective meetings, travel, exhibitions and events industries in the U.S. brought together via the Convention Industry Council (www.conventionindustry.org). Primary funding organizations include American Hotel & Lodging Association, ASAE, Convention Industry Council, Destination Marketing Association International/Destination & Travel Foundation, Meeting Professionals International Foundation, Professional Convention Management Association/Education Foundation and U.S. Travel Association. Other allied industry partners include Center for Exhibition Industry Research, Convention Sales Professionals International, Event Service Professionals Association, Financial and Insurance Conference Planners, International Association of Exhibitions and Events, International Special Events Society and National Speakers Association.

The update to the Economic Significance of Meetings to the U.S. Economy was conducted by PricewaterhouseCoopers, PwC US. Assisting PwC in this study effort was a team of industry researchers on the CIC Research Committee, who ensured this study produced with the same sounds methodology as the original study.

About CIC
The Convention Industry Council's 33 member organizations represent over 103,500 individuals and 19,500 firms and properties involved in the meetings, conventions, and exhibitions industry. The mission of the Convention Industry Council is to provide a forum for member organizations to exchange information on global trends and topics, promulgate excellence in best practices and guidelines, collaborate on industry issues and advocate the value of the meetings, conventions, exhibitions and events industry.




Contact:


korenna@epicprgroup.com







FIND IT - MARKETPLACE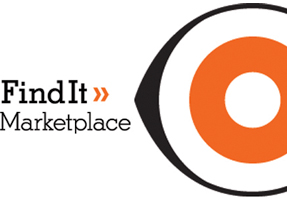 Counters

Expand International of America, Inc.

Tabletop

Expogo Displays & Graphics, Inc.

| | |
| --- | --- |
| | |

Audiovisual Equipment

Muse Presentation Technologies

>> More Products